In FX's "The People v. O.J. Simpson," Sarah Paulson plays embattled prosecutor Marcia Clark to perfection. To prepare for the role, she read books about the famous case, watched courtroom clips — and consumed plenty of tequila.
During an interview with Ellen DeGeneres, the actress explained that before she finished filming the 10-part miniseries, she had an alcohol-fueled face-to-face meeting with the real Clark.
RELATED: 20 years later, Marcia Clark blames herself for O.J. Simpson verdict: 'I always do'
"I drank a lot of tequila with her," Paulson said with a smile. "It was really fun. It was like the mole kept moving all over her face. It was a lot of tequila — a whole lot."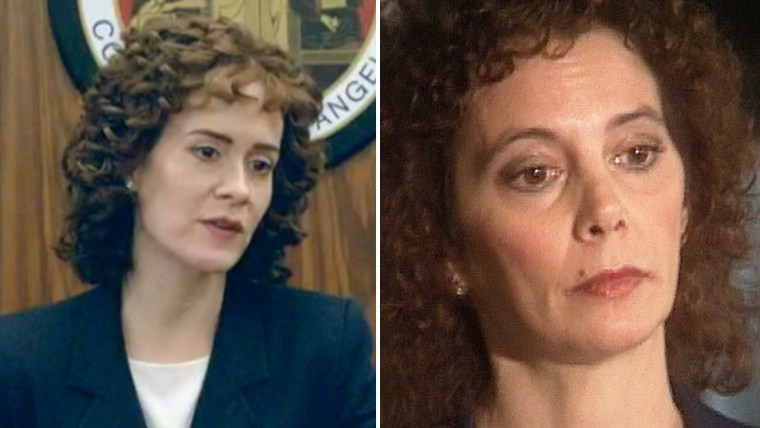 Maybe tequila was just an attempt to calm her nerves. After all, Paulson may be a celebrity, but meeting the famous face from the trial of the century was a really big deal to her.
"I made a lot of weird — sort of squealy pig — noises, because I was so excited," she recalled. "I'd spent so much time with my nose in a book about her ... that when I saw her it was like seeing someone I idolized or had a terrible crush on for my whole life or something."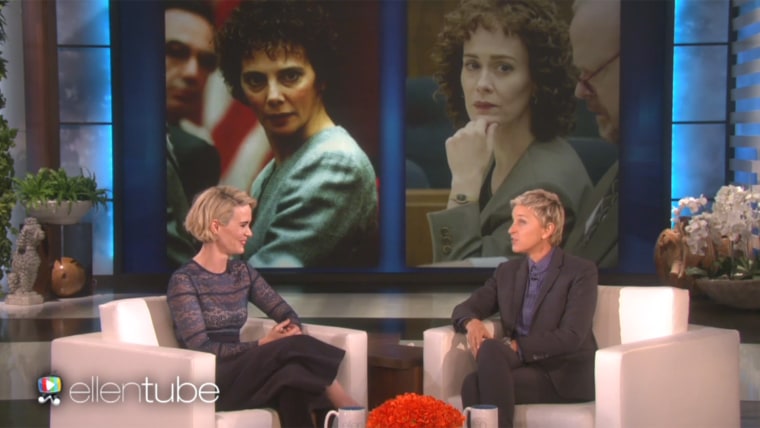 She even let out a little screen when Clark walked in the room.
RELATED: 'The People v. OJ Simpson': Victims' families speak out ahead of controversial miniseries
"I sort of went 'Aaaaaaaaaaaaaaaaaaaaaah!'" Paulson said. "And she sort of looked around like this was a terrifying experience for her."
Follow Ree Hines on Twitter.