Sarah Michelle Gellar has shared the sweetest anniversary tribute to her husband, Freddie Prinze, Jr.
The "Buffy The Vampire Slayer" alum took to Instagram on Friday with a memory-filled slideshow featuring 15 pics of the lovebirds — one taken during each year of their marriage.
"My husband thinks I'm crazy, but I'm not the one who married me," she joked in the caption. "#happyanniversary @realfreddieprinze. 15 years!!"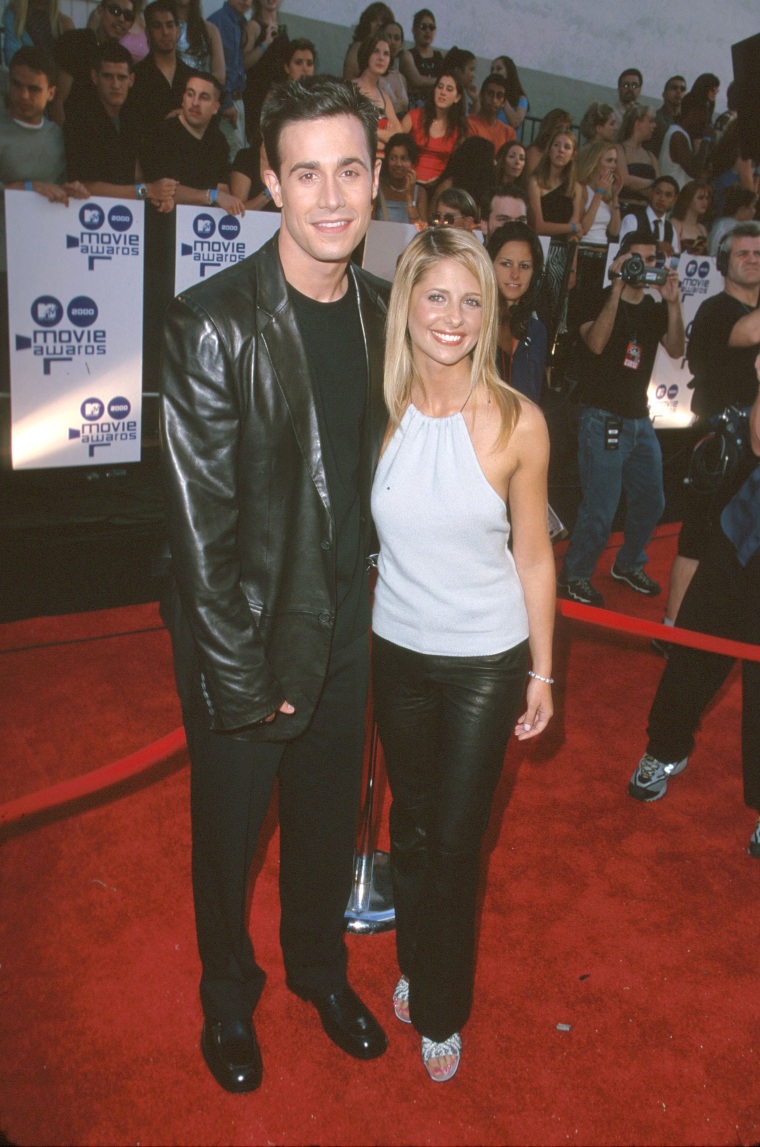 The 40-year-old actress makes it a point to give a shoutout to her hubby every year on their special day, and even devoted seven days last year to documenting their wedded bliss when she took the Love Your Spouse challenge on social media.
Like her anniversary slideshow, every pic Gellar shared represented one of the couple's special moments — from their second day of married life to their very first holiday together. In each photo the couple's arms are tenderly wrapped around each other.
The happy duo met on the set of the 1997's flick "I Know What You Did Last Summer" but didn't arrange a date until a few years later. After tying the knot in 2002, they welcomed two adorable little ones together — daughter Charlotte, 7, and son Rocky, who turns 5 this month.
Happy Anniversary to Sarah and Freddie! Here's wishing you many, many more!