Sarah Michelle Gellar sent a birthday tribute to Shannen Doherty letting her know just how much she adores her.
The "Buffy The Vampire Slayer" star shared a few throwback photos on Thursday to celebrate Doherty's 47th birthday — and in the caption she gushed over her longtime friend.
"You are smart, gorgeous, funny ... come to think of it, you remind me of me," Gellar, 40, joked. "Like a fine wine, we get better with age, or at least we feel better about our age with lots of wine.
"All joking aside," Gellar added, "I love you and I'm so truly proud of the person you have become. Your friendship knows no limits and no boundaries. I am the lucky one."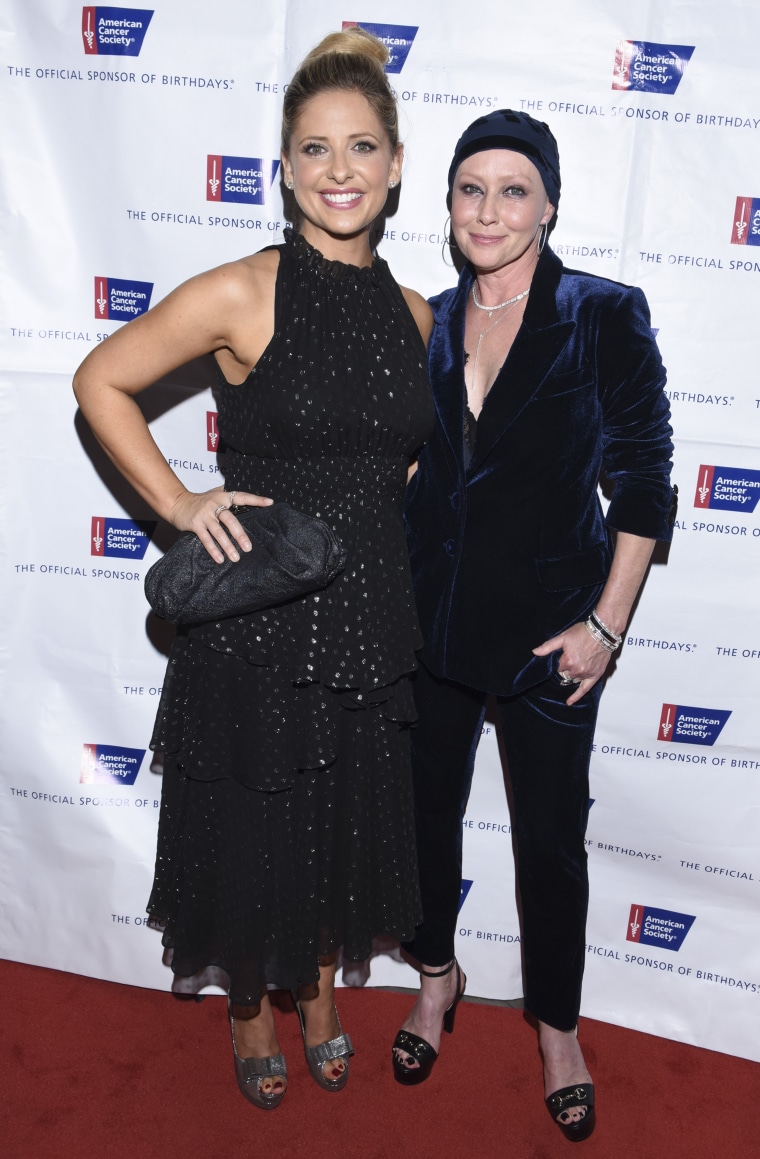 The two actresses have been pals for many years. During Doherty's breast cancer battle, Gellar was right by the former "Beverly Hills, 90210" star's side, regularly sharing special messages to cheer her on until Doherty went into remission in April 2017.
Earlier this month, Doherty wrote she was "staying positive" after one of her tumor marker tests came back elevated. She later clarified in a video that her PET scan is "all clear" and that she is still in remission.
"I imagine that I'll always worry to a certain extent but I think we all worry about something," she wrote in the video caption. "Cancer is a beast that changes one. For me, it changed me in a lot of beautiful ways. But it also gave me a new level of anxiety about things. All understandable. I share my experience to help connect, bring awareness and hopefully encourage those going thru cancer to stay positive."