We can hardly believe it, but Sarah Michelle Gellar and Freddie Prinze Jr. have been married for 16 years!
Gellar posted a sweet Instagram photo of her and Prinze, who celebrated their anniversary on September 1, and included a dark little joke about what it means to be married for so long:
OK, we love them to bits, but we are never playing poker at their house!
Gellar, 41, and Prinze, 42 met in 1997 while making "I Know What You Did Last Summer," and began dating in 2000. The pair wed in 2002 and have starred together in movies like "Scooby-Doo" and "Scooby-Doo 2: Monsters Unleashed."
They have two children: daughter Charlotte Grace and son Rocky James.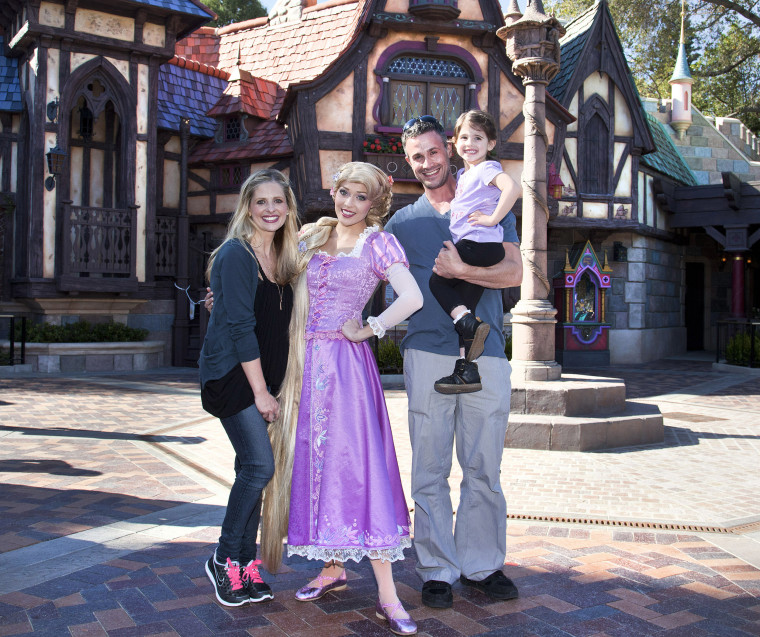 In 2016, Gellar told People magazine her secret to a successful marriage.
"Take the 10 minutes — put the phone down. Have a cup of coffee together. Walk the dog at the end of the night. Read a story with your kids," she said. "Make the most of the time that you have. We are all pulled in so many directions, so make sure that, whichever one you are focusing on, you're present."
The actress also posted a fun photo last week taken on the night before their wedding:
We're happy to see that they still keep one another laughing after all these years.
Follow Randee Dawn on Twitter.