Sarah Jessica Parker has figured out a way to make "Sex and the City 3" happen — by having Ellen DeGeneres play the role of sex-crazy Samantha Jones.
The 52-year-old actress shared her casting idea Wednesday during a visit to the daytime talk-show host's show, just a week after offering the role to late-night funnyman Stephen Colbert.
"He put me in a tough place, so I said, 'Oh, sure, you play Samantha,'" Parker joked to DeGeneres. "But now I'll offer you the same opportunity."
Parker revealed she's been going through "a period of grief, a mourning process" since her former co-star Kim Cattrall revealed she no longer wanted to play lusty publicist Samantha.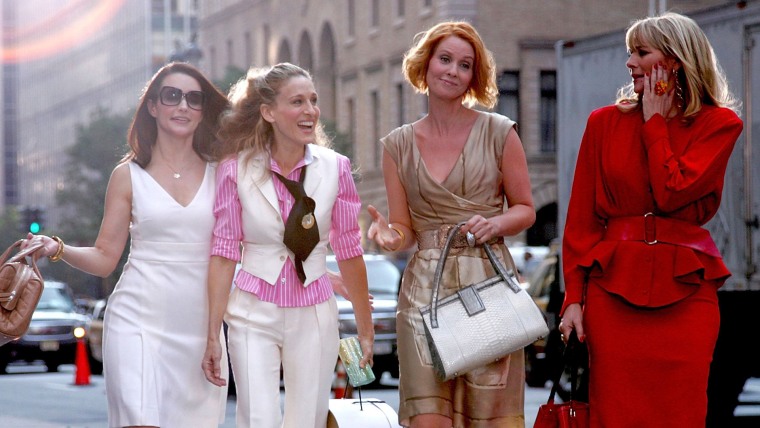 But, once that's over, the "Divorce" star told DeGeneres, "we'll be able to consider, say, for instance, you playing Samantha."
DeGeneres agreed it was a logical casting choice. "It's so me," she said, laughing. "That's who I identify with on that show. That is me. I am a sexual beast."
"And then you like to talk about it...in sultry language" Parker joked.
"Oh, I talk about it a lot, I do it a lot," deadpan DeGeneres said.
Back in September, Parker confirmed that despite most of the cast member's hopes, a third "SATC" movie had been nixed. The following month, Parker's former co-star Cattrall, 61, revealed she was the holdout, explaining to fans on Instagram, "My heart isn't in it anymore. I've moved on."
While we're 100 percent positive DeGeneres would make an interesting Samantha, "SATC" fans shouldn't hold their breath to see another feature-length film ... or perhaps they should?
When DeGeneres asked Parker if there will be a third movie, the star quickly answered no.
"But there will be a 'Sex and the City 4,'" Parker joked. "Wouldn't that be hilarious?"