No "Sex and the City" sequel without Samantha!
Sarah Jessica Parker and Kim Cattrall may not be besties (or remotely close to it), but Parker revealed Tuesday she can't imagine making a "Sex and the City" movie without Cattrall's involvement.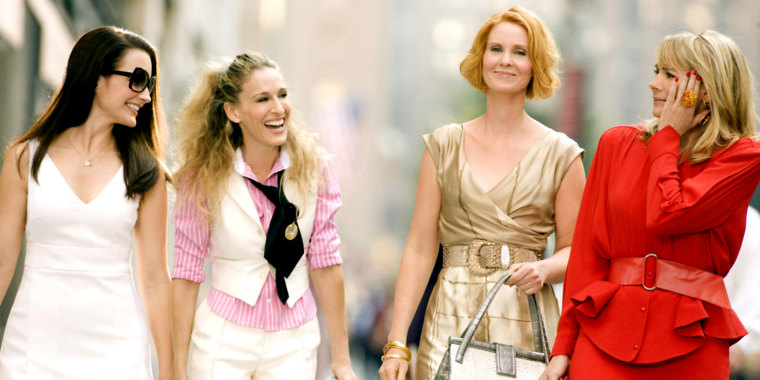 The 53-year-old Emmy winner, who played writer Carrie Bradshaw on the hit HBO series, shared the sentiment in the comments of an Instagram post.
"You are still my hero," a fan wrote to the actress. "Please replace or write her out Kim/Samantha if she is not interested and bring back 'Sex and the City' movie #3. The fans need this."
Parker wrote back, "Not sure if I can imagine doing another movie without her."
Last year, Cattrall made it clear she was uninterested in playing lusty publicist Samantha Jones again after reports surfaced that a third "Sex and the City" movie was scrapped because the actress refused to participate.
"I can't. My heart isn't in it anymore. I've moved on," Cattrall told an upset fan on Instagram.
When Parker expressed disappointment over the sequel's cancellation, it reignited rumors of a longstanding feud between the two stars.
Cattrall hardly helped quell the chatter last October when she told British TV personality Piers Morgan that Parker "could have been nicer" to her when the pair worked together.
The 62-year-old actress added that she'd "never been friends" with any of her "SATC" co-stars, calling the foursome work "colleagues."
Four months later, during a "Watch What Happens Live" interview with Andy Cohen, Parker revealed that Cattrall's comments left her "heartbroken."
"I found it very upsetting because that's not the way I recall our experience," Parker shared, adding that she hoped the show's magic would one day help mend the rift between her and Cattrall.
"It's sad, but I always think that what ties us together is this singular experience," Parker added. "It was a professional experience but it became personal because it was years and years of our lives, so I'm hoping that that sort of eclipses anything that's been recently spoken."