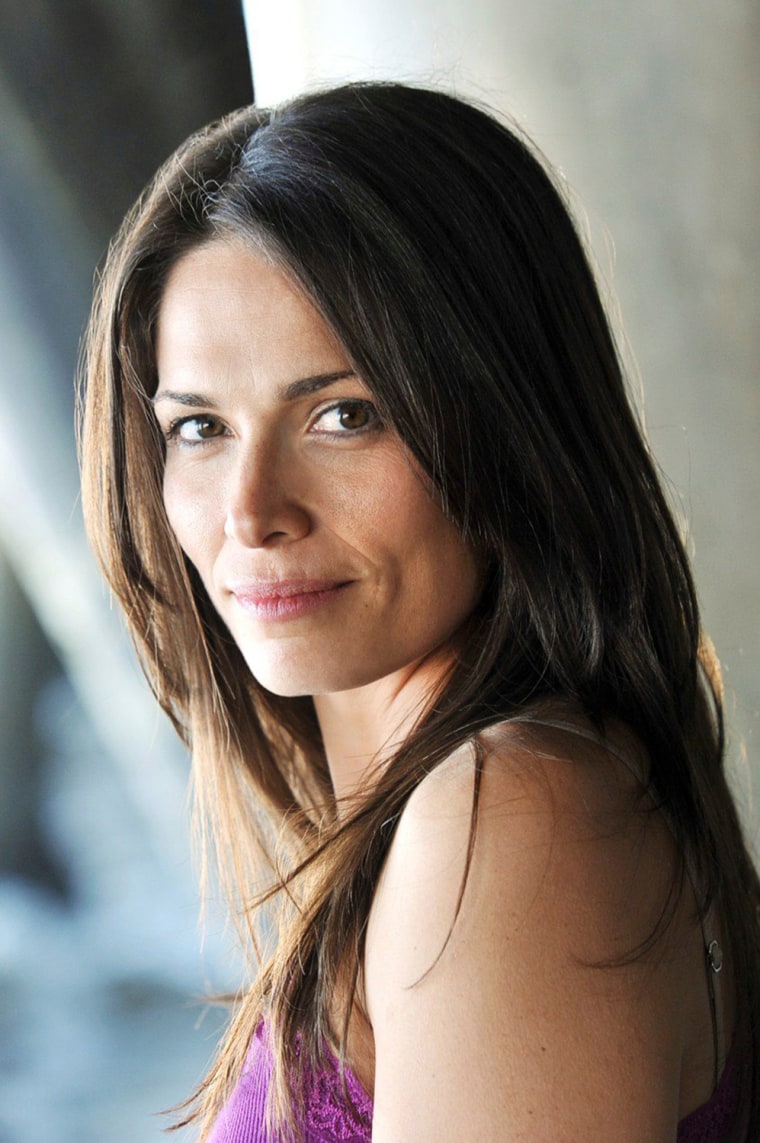 Sarah Goldberg, an actress best known for her role as the daughter of a rabbi who fell for a Christian pastor's son on "7th Heaven," died in her sleep at age 40 on Sept. 27.
Though an autopsy was unable to determine the cause of death, her mother, Judy Goldberg, told the Chicago Sun-Times that they suspect a heart ailment was behind her early demise. 
She died at the family's Wisconsin cabin with her computer in her lap, the newspaper reported.

"She went to sleep and didn't wake up," her mother said.
A Chicago native, Goldberg had plans to study medicine when a chance encounter on the set of the Julia Roberts 1997 film "My Best Friend's Wedding" led her to work as an extra. She went on to appear in movies and TV shows, including "Training Day," "House," "Judging Amy" and "Jurassic Park III."
On "7th Heaven," her character's interfaith relationship with Matt Camden, the pastor's son, was considered by many fans to be a favorite storyline. She appeared on the show from 2002-06.
Her Facebook page and some credits list her as Sarah Danielle Madison, a name she adopted because she loved Madison the mermaid from "Splash."
She had returned to the Chicago area for the Jewish holidays, but had not gone back home to her Santa Monica, Calif. residence before she died.