Johnny Galecki will return to "Roseanne" Tuesday to reprise the role of David and reunite with his on-screen (and off-screen) ex, Sara Gilbert.
But, as it turns out, the two stars reunited via texts long before the revival run of the series kicked off to take care of one very important matter.
They had to pick out a name for a new addition to the show — their son.
While part of what makes the return of "Roseanne" resonate with fans of the classic series is just how much remains the same after what turned out to be a 21-year hiatus, the next generation offers something new.
And, in the case of Darlene and David's 10-year-old boy, it was important to Gilbert and Galecki that he had a name that honored the past, too.
"I thought I've got to reach out to Johnny Galecki 'cause this is our kid together," Gilbert explained on Monday's episode of "The Talk." "So I texted him, what do you think we should name our baby boy? And then I said, 'Oh, maybe Mark,' because Mark was played by Glenn Quinn, who was his brother on the show who passed away."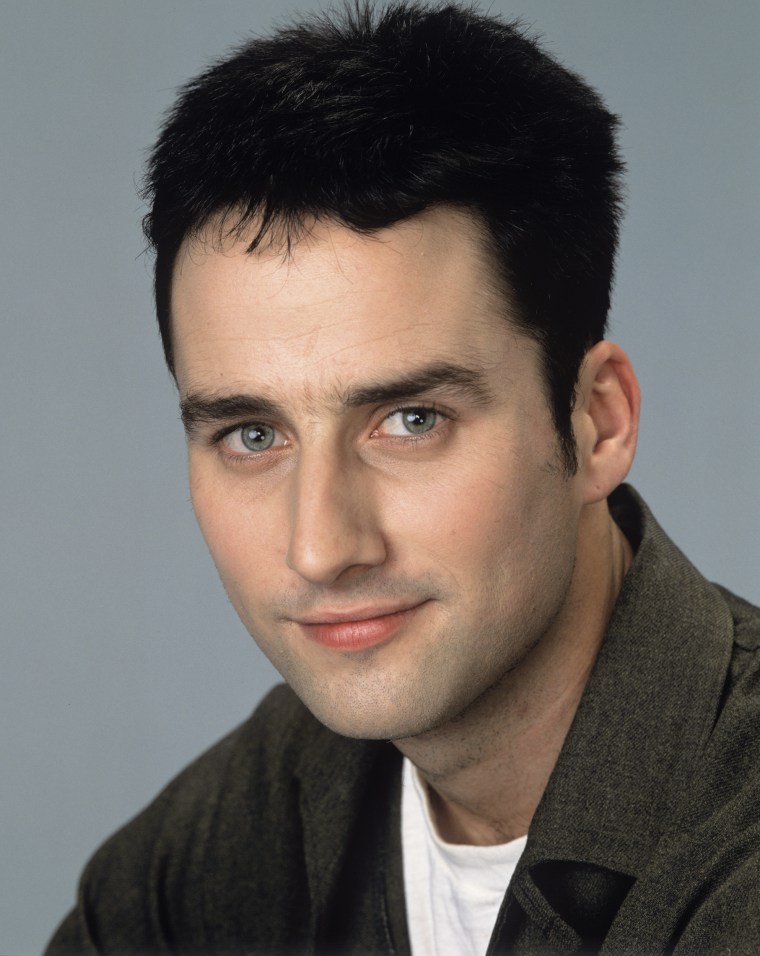 As far as Galecki was concerned, there was no maybe about it.
When Gilbert shared a screen shot of those texts on Instagram, Galecki commented, "I don't think we've ever agreed on anything so quickly."
He added the hashtag "#forglenn" in the comments section of Gilbert's Instagram post.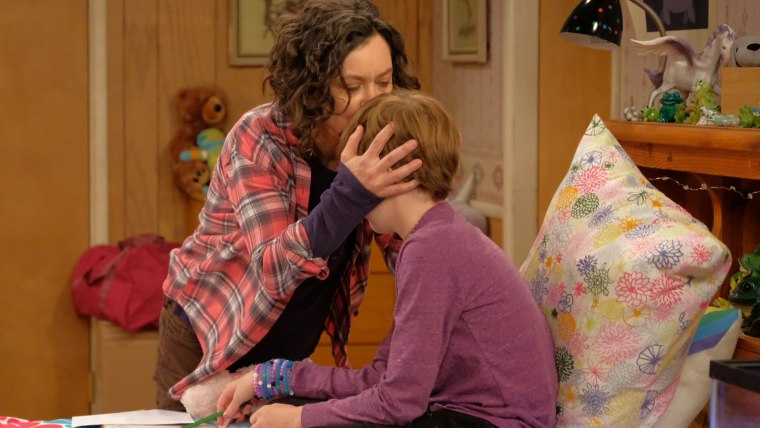 Young Mark is just one way Quinn, who died of an accidental heroin overdose in 2002, has been remembered on the show.
"Before each taping, we do cast introductions for the audience," Michael Fishman (aka D.J.) recently explained. "We come out of Roseanne and Dan's master bedroom, through the kitchen to meet the crowd. It is an exhilarating immediate connection with fans. In that hallway, I brought in Glenn's picture, we each pass it before every episode we film."
The actor added, "He will always be with us, part of us, part of the Roseanne show and family."
Lecy Goranson, who played Mark's wife, Becky, recently opened up to TODAY about her memories of Quinn — see what she had to say in the video below.