Is there anything better than a good hidden-camera trick? (Answer: no.) KLG and Hoda got Sara good during a Webtastic segment Thursday, pranking her as she was showing a video of a prank. It was basically "Inception" with more screaming.
Sara and the ladies got a big kick out of clip a guy who went around licking his finger and trying to wipe invisible dirt off of strangers' faces. Little did Sara know that Kathie Lee and Hoda were setting her up.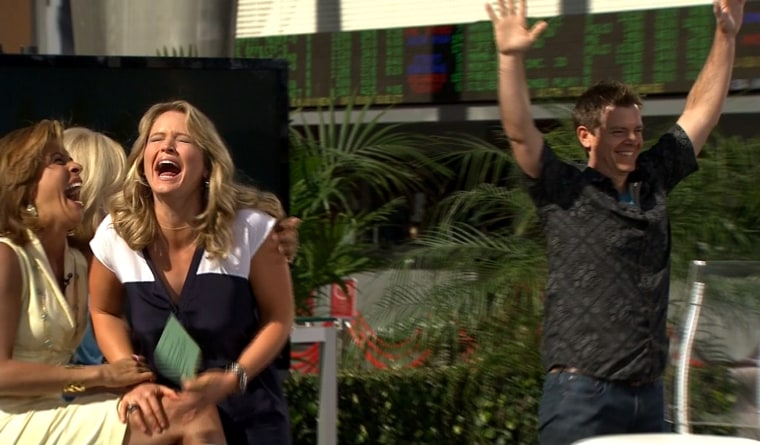 "You have something on your face," said Hoda. Sara leaned in to let her smudge it off, which is when they told her to turn around. The guy from the video was waiting, and Sara screamed like a crazy person.
Moral: Never let your guard down around KLG and Hoda, unless you want to wet your Spanx.
Julieanne Smolinski is a TODAY contributor who sleeps with one eye open to avoid these kinds of situations.

More: It's a gas: Watch the video that gave KLG the giggles
Viral video: 18-month old falls asleep on skis