While Jimmy Kimmel takes a break to tend to family matters, he's left his show in good hands with a variety guest hosts this week.
On Wednesday night, that meant that Neil Patrick Harris had a chance to handle the late night fun and games by reintroducing a hilarious Kimmel holiday classic: Santa's Lap or Flu Shot?
Harris flashed photos of children facing one of those two annual toddler terrors, and all the audience had to do was guess which one they were seeing based on the close-cropped pics.
Sure, it's a simple premise, but it's not so easy to get it right. Turns out a mini-meltdown looks pretty much the same no matter what's behind it.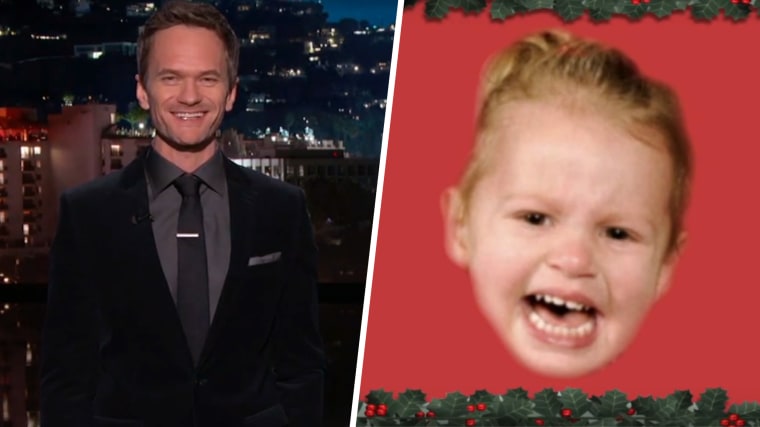 "Look at that sad, angry baby. What do you think?" the actor asked the crowd as he showed the above shot.
Well, about half of them got it right. (Check out the clip to see which half.)
But beware! There's a trick answer in the mix. It's the only thing scarier than a visit to Santa or a getting a shot — paying a visit to a needle-wielding St. Nick.