A recording of a 911 call Sandra Bullock made last year to report a break-in at her L.A. home was played in court Thursday during a preliminary trial hearing.
Joshua Corbett faces charges of stalking and burglary after allegedly breaking into Bullock's home on June 8, 2014. Bullock, who was home alone at the time, called 911 and spoke to a dispatcher while hiding behind a safe door in her bedroom.
"Someone has broken into my house. ... I hear them," the Oscar-winner said, her voice clearly expressing her fright. "I hear someone banging on the door."
Fifteen minutes after she placed her call, officers arrived at her home and arrested Corbett, who was reportedly unarmed. Police later found weapons at his home in Montrose, California.
When he was picked up, the 39-year-old man was carrying letters addressed to Bullock that included lines like, "I've waited and waited and you never come."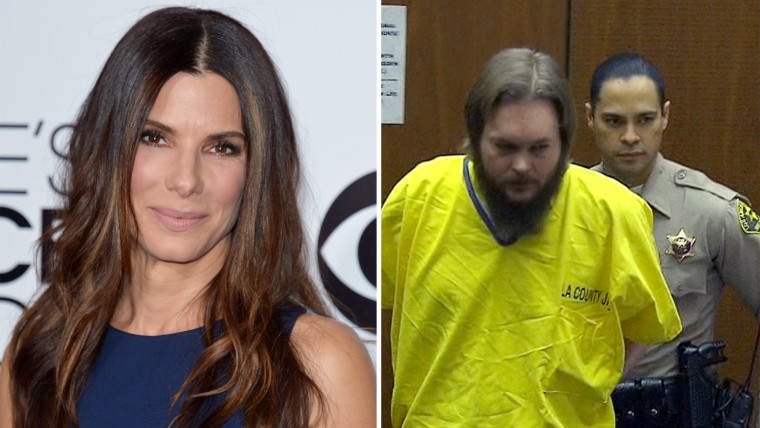 Corbett could spend over seven years in prison if convicted; 19 felony weapons charges related to his home cache could add another 12 years if he is convicted of those crimes. His bail has been set at over $2 million.