During her 12 years on "The Daily Show," Samantha Bee stood out both for her humor and for being one of the few female correspondents on the program. But now that she's the host of her own show — TBS's "Full Frontal" — Bee isn't one of the few anymore.
She's the only female host in late night.
But as she explained in an interview with TODAY's Natalie Morales Tuesday, Bee hopes that distinction won't last long.
"I think that day is coming," she said. "I don't think it's that far away. I think that other shows will crop up very soon. And I do absolutely welcome that. I'm lonely here."
MORE: Samantha Bee, 'steeped in womanness,' is prepared to go 'Full Frontal' in late night
While it's lonely at the top of the show, she's far from alone on the set. Bee's staff is 50 percent female, and that behind-the-scenes balance makes a difference.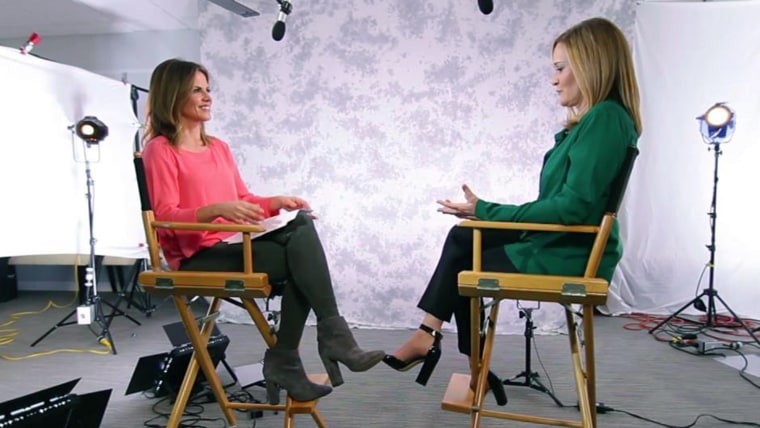 "I think it definitely has broadened the point of view," she said. "I think we have carved out our own space in late night already. And I do think our show is different from the other shows, and I think that's a testament to the women and all the kinds of different people working on the show."
"Full Frontal" is definitely different. There's no desk, no stars, no guests at all — just satire.
But not everyone is laughing along with Bee. She and her husband, fellow former "Daily Show" correspondent Jason Jones, have three kids, and they're not exactly fans of mom's sense of humor.
"None of them think I'm funny at all," she said. "They think their father is hilarious. They think that I'm the lady who makes them eat eggs in the morning."
However, she laughed a bit and admitted that the egg part "is objectively true."
Follow Ree Hines on Twitter.