Sam Simon, a nine-time Emmy winner best known for co-creating "The Simpsons," has died at age 59, his foundation confirmed.
"It is with much sadness that we must let you know that Sam Simon has passed over," reads an announcement on the organization's Facebook page.
"We all miss him, and in his honor, we will continue bringing his vision to light through our work at The Sam Simon Foundation. We take comfort in knowing how many greetings he is receiving across that Rainbow Bridge. We love you Sam," the post continues.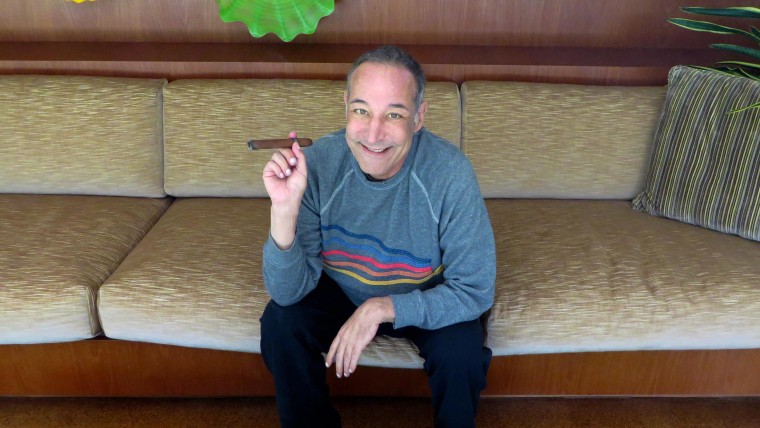 Simon's rep said that the TV veteran died of colorectal cancer Sunday at his Los Angeles home.
The longtime writer, producer and director had battled colon cancer since 2012, when he was told he had only three to six months to live.
Simon was also showrunner for the sitcom "Taxi," and wrote and produced for "Cheers" and "It's Garry Shandling's Show."
In 2013, he told The Hollywood Reporter that he was giving away his fortune to various charities, explaining, "I have more money than I'm interested in spending. Everyone in my family is taken care of. And I enjoy this."
Simon was known for his philanthropic work even before his diagnosis; he founded the Sam Simon Foundation to assist needy humans and stray dogs in 2002. He also has a PETA center in Norfolk, Virginia, named after him.
"I think that my passion for the animals and against animal abuse is based on the knowledge that these creatures who feel and think can't speak for themselves and they're dependent on us for that," he told NBC News last year.
Fox Television Group released the following statement in response to Simon's death: "Sam helped establish the tone and world of the Simpsons in the early years of this landmark series, and his contributions live on. His philanthropy was well-known and a source of inspiration for many. We are deeply saddened by his passing."
Matt Groening, creator and executive producer of "The Simpsons," also reflected on his colleague, saying, "We will miss Sam's phenomenal talents, sharp intelligence, and sly sense of humor. He is gone from our industry too soon."
James L. Brooks, executive producer of "The Simpsons," added, "He was truly one of the great ones. He found so much outside the work to give him pleasure and left so much behind for others."
Numerous celebrities have taken to Twitter to express their condolences.
This story was originally published on March 9 at 3:49 p.m.