Sassy Sam and ditzy Cat are no more. "Sam & Cat," Nickelodeon's popular but reportedly troubled spinoff of characters from "iCarly" and "Victorious," has been officially canceled after just one season, the network said Sunday in a statement.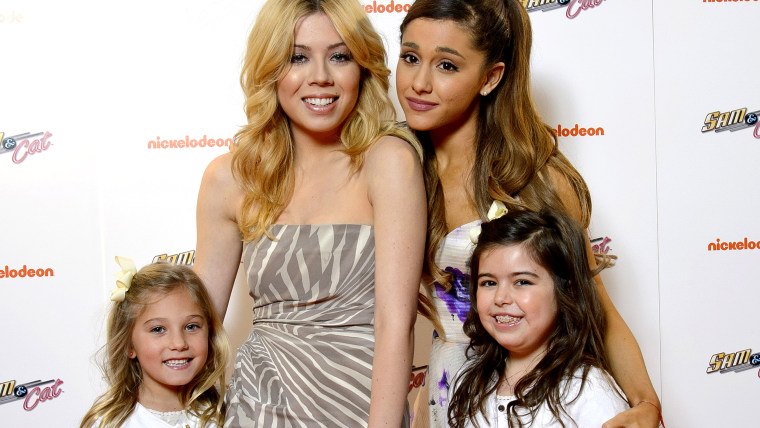 "Nickelodeon will not be producing more episodes of 'Sam & Cat,' the statement read. "We are very proud of the show and its very talented cast and we wish them all the best."

Sign up to have top entertainment news sent directly to your inbox.
The hit teen comedy starred pop singer Ariana Grande as naive Cat Valentine and Jennette McCurdy as tough Sam Puckett. Grande's character originated on "Victorious" and McCurdy's on "iCarly."
Grande, whose song "Problem" is a summer hit, wrote a lengthy Facebook post thanking fans and sharing her love for the character she played for 40 episodes.
"When I was younger, people loved Cat so much I used to pretend to be more like her," Grande wrote. "It took me a long time to be brave enough to separate myself and show people how different we actually are.... I think that's honestly because I admire her so much."
Although Grande did give thanks to the show's cast and crew, writing, "I can't imagine that there is a more pleasant or professional crew in Hollywood," she did not thank McCurdy by name.
McCurdy has yet to make a statement about the cancellation, though she did post an Instagram photo on Monday, and a few fans took to the comments to note the cancellation and speculate on reasons.
In March, McCurdy skipped the network's Kids' Choice Awards despite being nominated for favorite TV actress — an award won by Grande for "Sam & Cat." 
After missing the awards, McCurdy tweeted, " I was put in an uncomfortable, compromising, unfair situation (many of you have guessed what it is) and I had to look out for me."
Some speculated that the issue had to do with sexy photos of McCurdy that had surfaced online, but the actress denied that and instead blamed the network. 
In April, Grande denied rumors that she was paid a higher salary than McCurdy.
The last episode of "Sam & Cat" will air June 17.
Follow Gael Fashingbauer Cooper on Google+.