It may surprise some to learn that author Salman Rushdie fills much of his free time with the not-so-bookish habit of watching a whole lot of television. Even more surprising? In a recent interview, the unlikely, but very discerning boob tube junkie referred to the critically acclaimed and fan adored show "Game of Thrones" as garbage.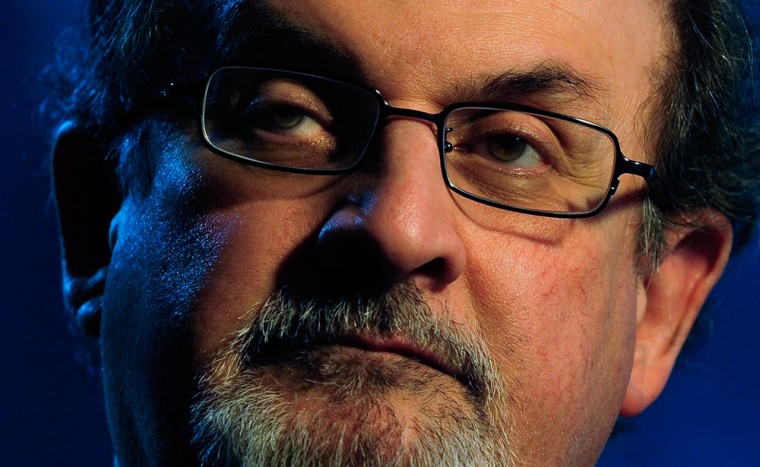 Take heart, "Thrones" fans — if it softens the blow, Rushdie also called it "very addictive garbage."
As the "Satanic Verses" author prepares to break into television himself with his upcoming Showtime series, "The Next People," he told Haaretz.com about some of the best and worst shows he's watched to prepare.
"Everybody loves 'The Wire' and I think it's OK, but in the end it's just a police series," Rushdie explained. "I love 'The Sopranos.' 'Deadwood,' which didn't last long, was a series I liked a lot; it had more filthy language than I've ever heard on television anywhere in my life, but it was brilliantly written. I like some of what is on now, like 'Breaking Bad' and 'Dexter.'"
But that's where his praise for current small screen offerings ended.
"I mean, there is always a lot of junk; most novels published are bad novels, most plays put on are bad plays, most movies that come out are bad movies and that is also true of TV," he said. "Nineteen times out of 20 you fall asleep. There was a series called 'Game of Thrones' which was very popular here in the United States, a post-Tolkien kind of thing. It was garbage, yet very addictive garbage -- because there's lots of violence, all the women take their clothes off all the time, and it's kind of fun. In the end, it's well-produced trash, but there's room for that, too."
Recently, Rushdie has made a lot of room for it.
"I watched all that because if I am going to work in this field, I need to know what it is going on," he added. "I have been making myself have whole-series marathons to get the point of how it goes. I will soon start writing my little series."    
What do you think about Rushdie's "Thrones" comments? Do you agree with him, or has he totally missed the show's appeal? Share your thoughts on our Facebook page.
Also in The Clicker: