Salma Hayek might be married to a billionaire, but that doesn't mean that she's started leaning heavily on her husband; she tells Redbook that she's keen to remain financially secure on her own.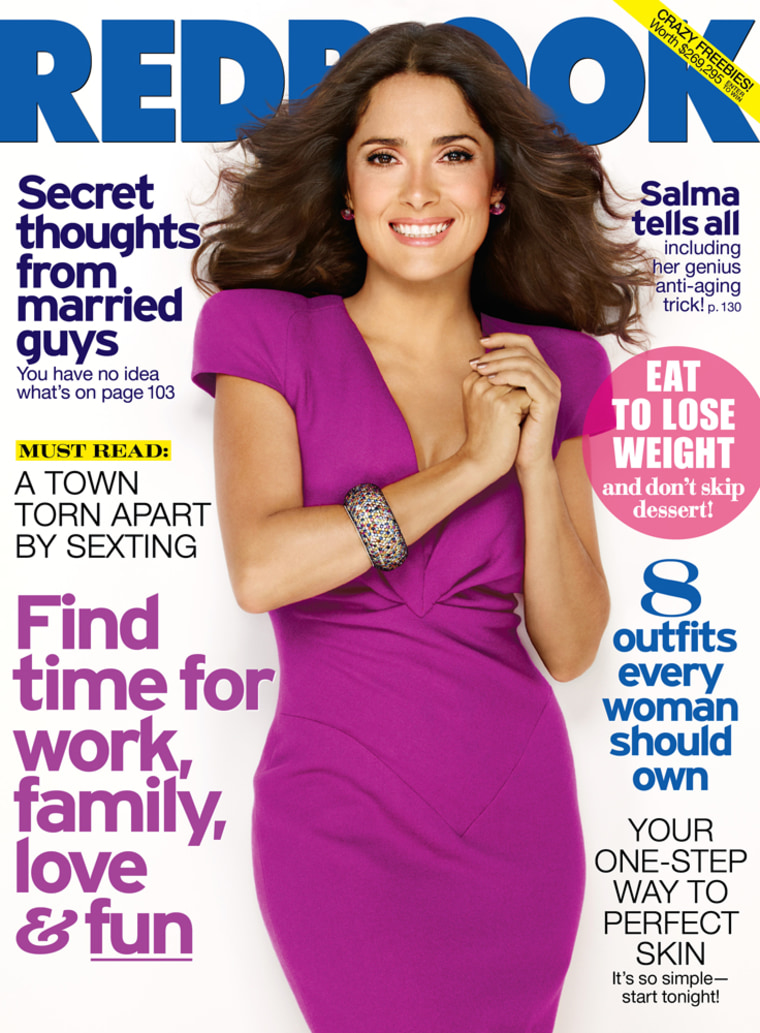 "I work hard, I make my own living and I love it. I like having financial independence," said Hayek, who married Francois-Henri Pinault in 2009. "I don't ever want to have to depend on anyone completely. But when I have troubles sometimes, its nice to have someone there to help."
Hayek said that her husband has influenced her style, but not completely. "I'm still a Mexican. I like to play fashion with him, but I'm nobody's Barbie," she told Redbook.
Next up for the actress is her film "Puss in Boots," which she said she chose with her daughter in mind. "I liked the idea of doing a movie that Valentina could see, since there are many I've done that she is too young to see, and a few I'd probably never want her to. I'm a watchdog when it comes to what she can and cannot see."
You can read the complete interview here.