Salma Hayek Pinault is opening up about her surprise courthouse wedding to François-Henri Pinault.
In a Feb. 8 interview with Glamour, Hayek Pinault, 56, recalled the moment they got married on Valentine's Day in 2009 and said she didn't even know she was getting married that day.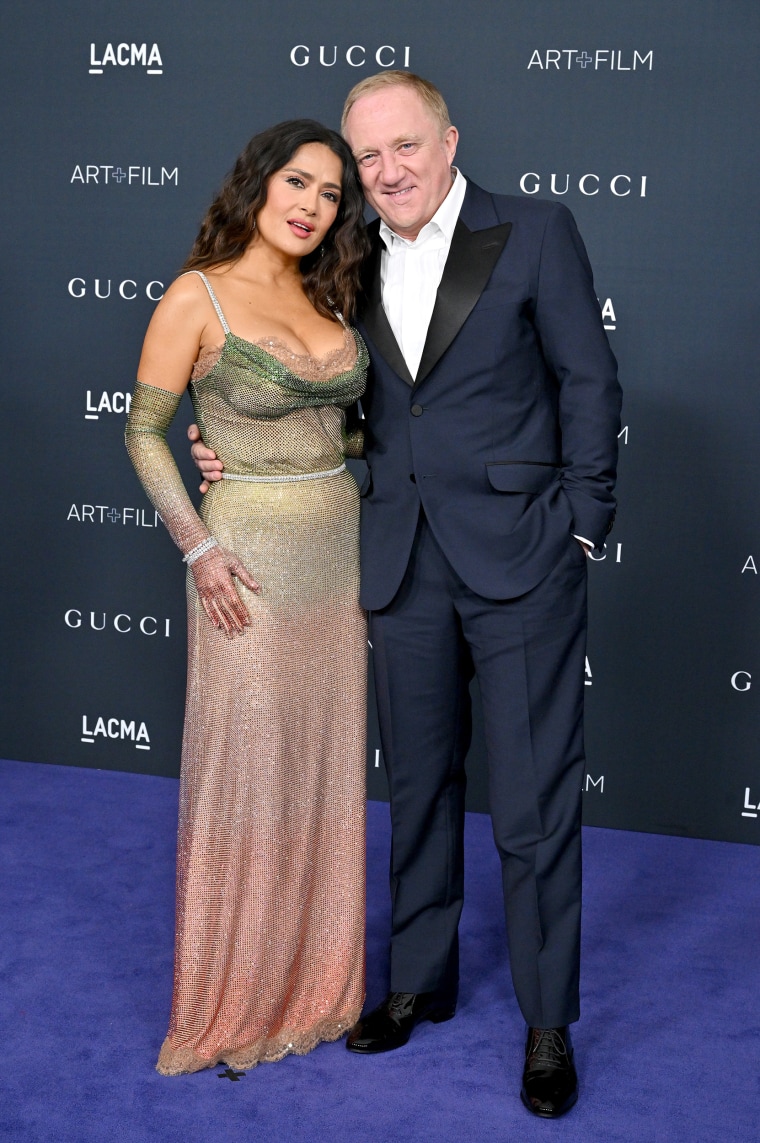 "It was like an intervention," she said of their nuptials. "I don't think I ever told this story. No, they just took me to the court. My parents, my brother, they were all ganging up on me. I had a phobia of the marriage thing."
Hayek Pinault said that she had a courthouse wedding because that was the only way her family could get her to walk down the aisle.
"They dragged me there," she said.
Even though the "Magic Mike's Last Dance" actor was "nervous," she said she still went through with the whole thing. Hayek Pinault recalled having lunch at her hubby's parents' house after the wedding. Although she said she had "no choice" but to attend the gathering, she soon realized that married life wasn't as bad as she thought.
"It was because I had said yes to the marriage, but I just wouldn't actually show up on the day or do it," she explained. "And then afterward I said, 'Oh, it's OK. I don't feel any different.' And then a little bit later I said, 'OK, this is kind of exciting.' And he's like, 'Can we have a party now?'"
The two later had a big ceremony in April, which became the couple's second wedding anniversary.
While talking about how she and her husband celebrate both dates, Hayek Pinault said that they like to do something fun and surprising.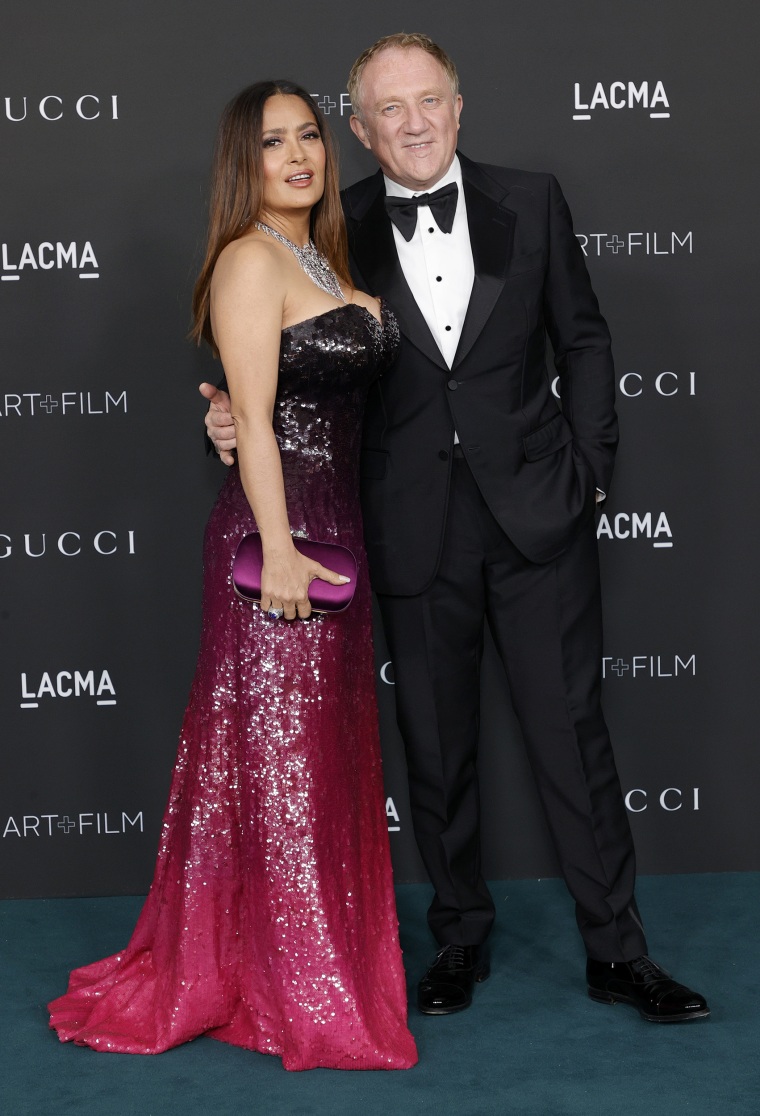 "I can cook, so he likes it when I cook," she said. "But I make it a surprise, something different, like the way I decorate. Or he takes me somewhere, or he hides the presents."
After nearly 14 years of married life, Hayek Pinault said that she's still "in love" with her husband, and she embraces getting older with a partner by her side.
"I thought getting older maybe meant that you're not in love anymore; I'm in love. I don't feel that I lost my flexibility or my agility or even my strength. I do have to say that I have found it beautiful, getting older with someone," she said.
In February 2021, Hayek Pinault also talked about her marriage to Pinault and addressed criticism that she "married him for the money."
"You know, when I married him, everybody said, 'Oh, it's an arranged marriage, she married him for the money. I'm like, 'Yeah, whatever, b----.' Think what you want," she said on an episode of Dax Shepard's "Armchair Expert" podcast. "Fifteen years together, and we are strong in love. And I don't even get offended. I'm like, 'Yeah, whatever.'"