Salma Hayek and her daughter, Valentina Paloma Pinault, shared a secret moment on the red carpet at the 2023 Oscars.
Hayek, 56, and Valentina, 15, wore coordinating red dresses for the event, but eagle-eyed fans might have noticed something familiar about Valentina's look.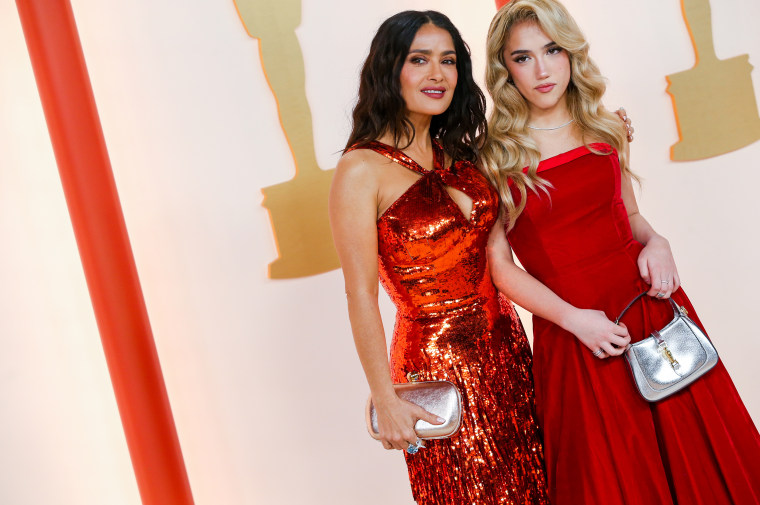 Valentina's strapless red Isaac Mizrahi dress was actually first worn by her mother in 1997 for the Fire & Ice Ball. Valentina was born 10 years later in 2007.
"We pulled this beautiful Isaac Mizrahi dress for Valentina from Salma's archive. Swipe to see when Salma originally wore it in 1997," Hayek's stylist Rebecca Corbin-Murray wrote in an Instagram post.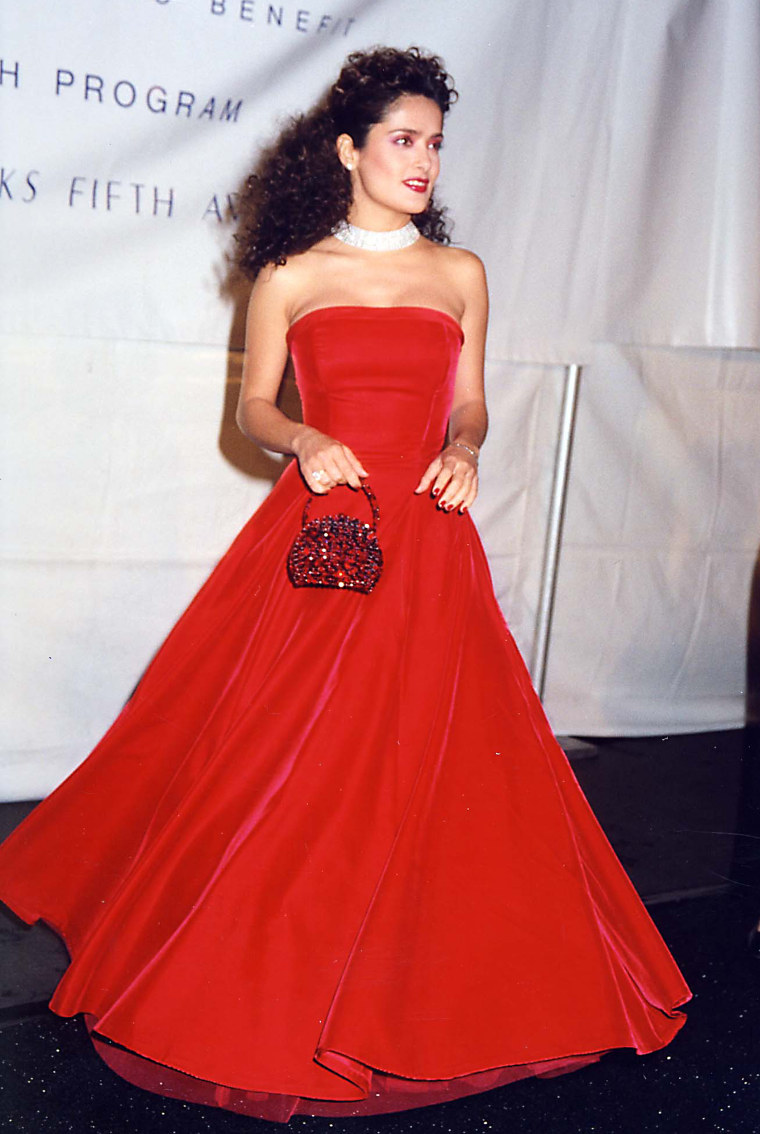 The 2023 Oscars ceremony wasn't Valentina's first time on the red carpet — she also joined her mother for the premiere of Marvel movie "Eternals" back in 2021.
Ten years earlier, in 2011, she walked the red carpet for the "Puss in Boots" premiere with her mom, and posed with the movie's character. Hayek shares her daughter Valentina with husband François-Henri Pinault.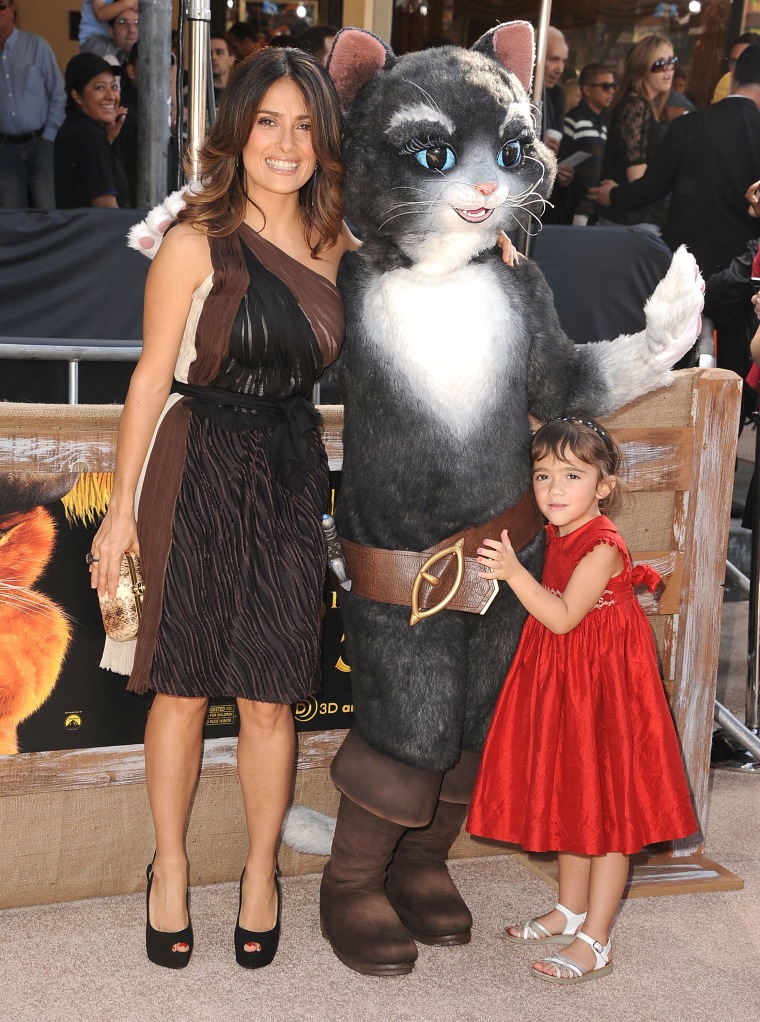 Many celebrities chose to bring their family members to the 2023 Oscars, including "The Last of Us" actor Pedro Pascal, who brought his sister, Javiera Balmaceda Pascal. The Pascals posed with Hayek and her daughter on the red carpet.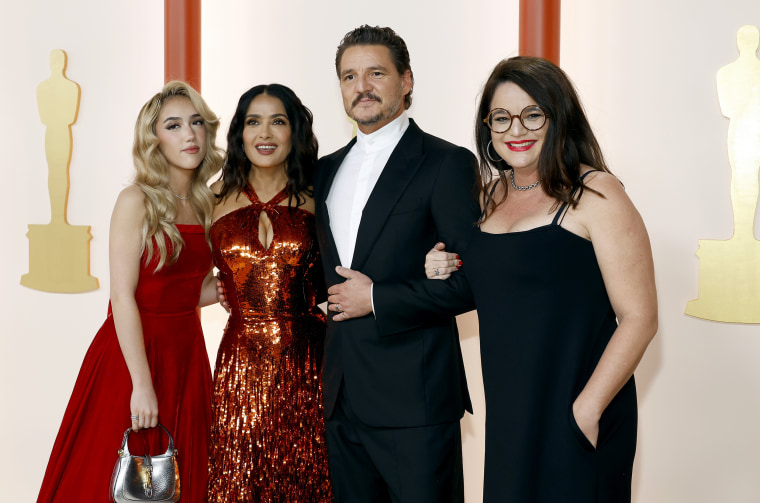 Best actor winner Brendan Fraser had two of his sons, Holden and Leland, by his side at the event, and Angela Bassett brought her husband Courtney B. Vance and 17-year-old twins, Bronwyn and Slater. Paul Mescal even adorably brought his mother as his date.