Sally Field is now a two-time Oscar winner, but there was a time when her agent told her she "was not pretty enough" to act in movies.
At the time, the actress was looking to build a film career after making a name for herself on TV sitcoms "Gidget" and "The Flying Nun," she revealed during a speech Thursday at the Simmons Leadership Conference in Boston, according to People.
"When I decided I needed to back out of TV altogether, I told him, 'I'm not going do any more TV' and he said, 'Well that's ridiculous. You can't do that. You can't get into film. You're not pretty enough. You're not good enough,'" Field said.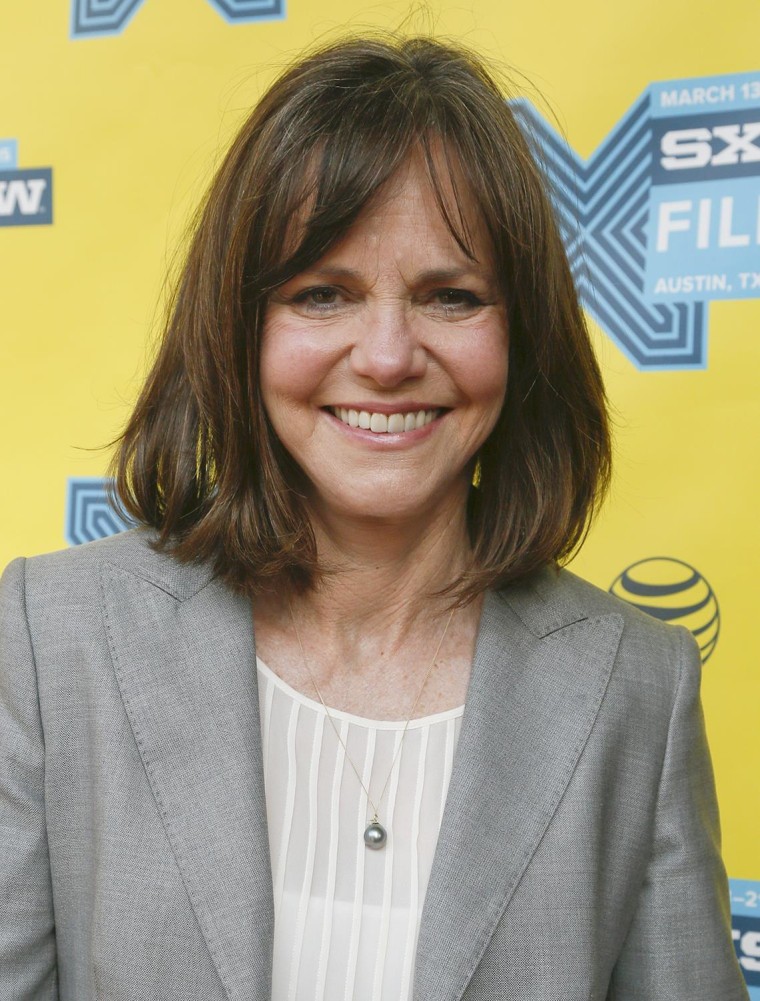 The 68-year-old actress quickly told him, "You're fired."
In fact, she ditched her husband too.
"At the same time, I also left my husband because he was like, 'Well, what will we do? We don't have any money.' And I said, 'Well get out,'" she added.
Field also had some advice for her 25-year-old self: "Your thighs are as good as they're ever going to get. So bend down and kiss them, and quit criticizing them."
Decades later, she is still gracing the big screen. Field's latest movie project is "Hello, My Name Is Doris," in which she plays a woman in her 60s who dates a much-younger co-worker (played by "New Girl" actor Max Greenfield).