In the new movie "The Brother's Grimsby," Sacha Baron Cohen plays Nobby, a rowdy soccer hooligan so outrageous you just can't look away from his antics.
The man behind "Borat," "Bruno" and more brought his latest character to TODAY Wednesday, and it wasn't long before anchor Matt Lauer learned you just can't get away from Nobby, either.
Nobby transforms into a dim-witted secret agent in the flick, so he offered to show Matt a spy trick in which he escapes from a pair of handcuffs using nothing but butter, a paperclip and his own ingenuity.
But he actually planned on using something else, too: Matt's wrist.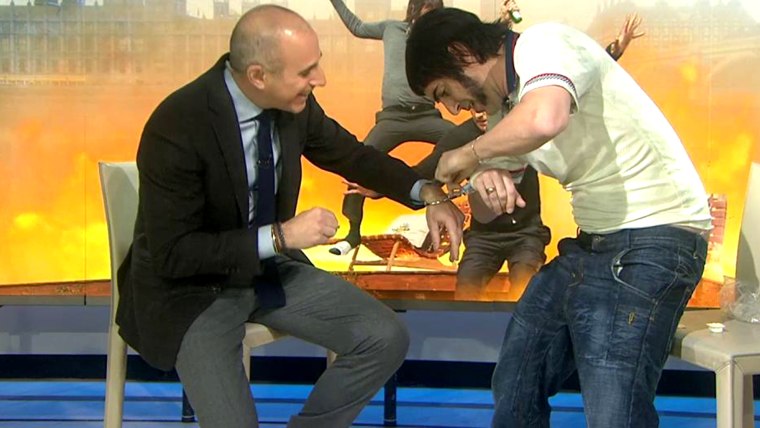 And the escaping part? It didn't work out so well.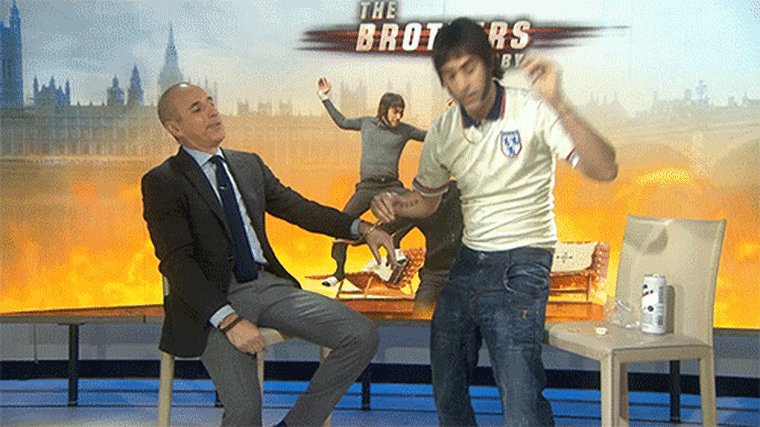 MORE: Sacha Baron Cohen knocks elderly woman offstage for Britannia Awards prank
In fact, long after Nobby's interview was over (as was the following spot with actor John Goodman), Matt and the bumbling boy from Grimsby were still attached.
But Matt didn't seem to mind too much — at least not until his new pal made an announcement: "Nobby just told me he has to go to the toilet."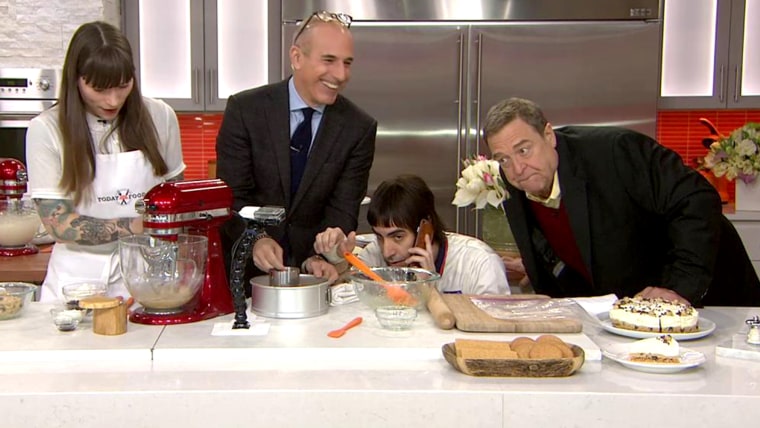 "I had a curry last night," Nobby added.
Yikes!
Watch the clips to see how it all turned out. And see even more from Nobby when "The Brothers Grimsby" opens in theaters Friday.
Follow Ree Hines on Twitter.