After 14 seasons, "American Idol" has been responsible for launching the careers of some of the music industry's most talented singers. But according to host Ryan Seacrest, there's one winner who's really made the most of that incredible launchpad.
When asked on TODAY Tuesday who he thinks is the "biggest star" from the show, Seacrest had a quick and ready answer. "Carrie Underwood," he said immediately, referring to the show's fourth-season winner, who has gone on to be a multiplatinum-selling artist and appeared with Seacrest on "Dick Clark's Rockin' New Year's Eve" last week.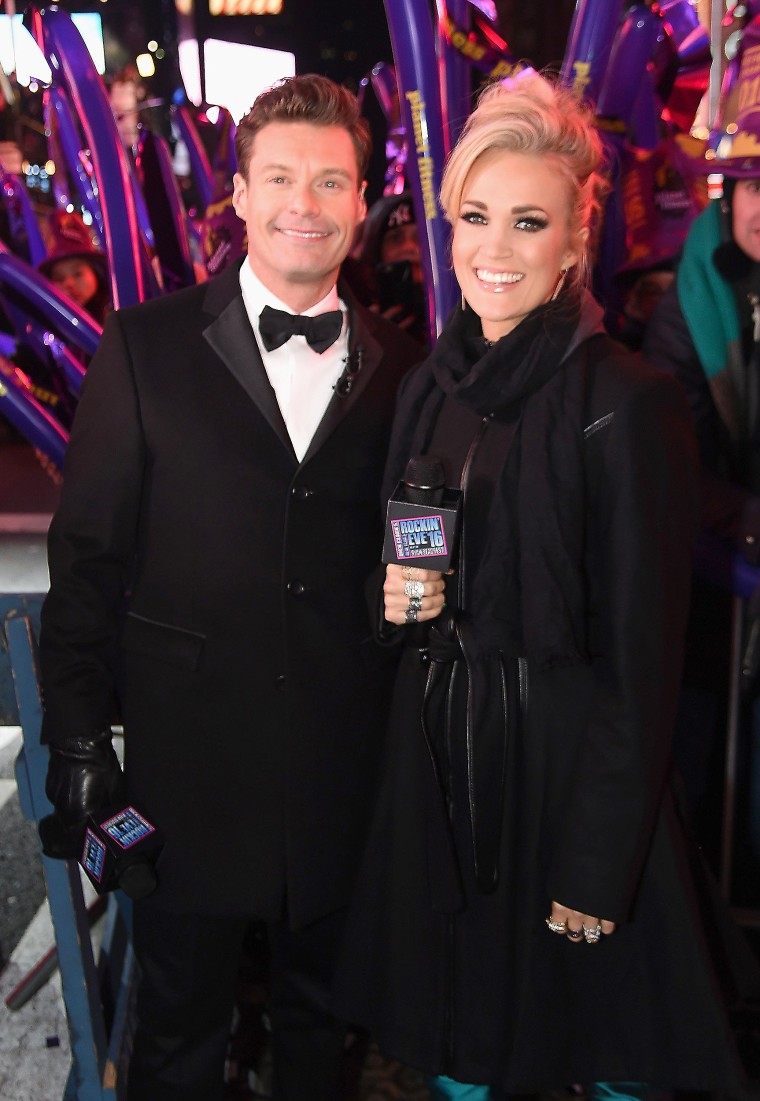 Not Kelly Clarkson, another major musical name who won the first season? "Kelly, too," he admitted. "But I was just on 'New Year's' with Carrie, and she's just a superstar. She really is."
Seacrest doesn't sing, but you could say that the series (which is about to start its final season) has helped make him into a superstar, too. While he has other jobs as a DJ and producer, he said it's going to be an adjustment not to be making season 16 of "Idol."
"I can't imagine life without going on the auditions every summer, then doing the shows for months afterward," he admitted. "I'm just sort of thinking about that last episode, the last night, the final time we crown a winner and how emotional that will be. I love this show."
So do millions of others!
"American Idol" returns for its final season on Wednesday, January 6 at 8 p.m. on FOX.
Follow Randee Dawn on Twitter.