This, ladies, is what you should be aiming for this Valentine's Day. Gentlemen, take note.
Ryan Reynolds recently sat down for an interview with Entertainment Weekly's Sirius XM show and shared a few personal stories we hadn't heard before — including one very special one about how he first fell in love with his wife, Blake Lively.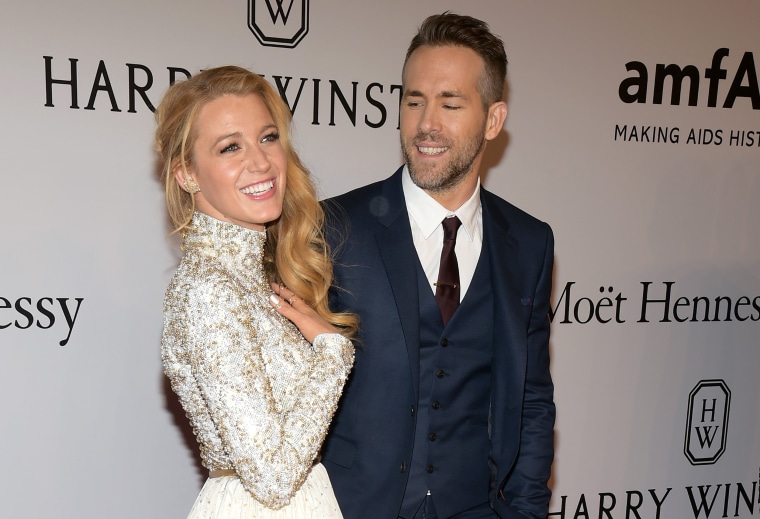 "We were buddies then. I remember it was funny because for about a year after 'Green Lantern' had come and gone and all that stuff, we were both single," he explained.
And then things took a sweet turn.
"We went on a double date. She was on a date with another guy, and I was on a date with another girl. That was the most awkward date [from their perspective] probably because we were just like fireworks coming across."
RELATED: Ryan Reynolds reveals sweet reason he and Blake Lively named daughter James
"The best way to have a relationship is to start as friends," Reynolds said, and looking at his charming relationship (and adorable baby James!), we couldn't agree more.
The "Deadpool" star stopped by "Late Night with Seth Meyers" recently to share stories about his wife's labor and dish out some advice for new fathers.
Turns out he played "Let's Get It On" while little James was being born. C'mon now, Ryan.
RELATED: Ryan Reynolds reveals fatherhood 'strong suit': 'I always do the dirty work'
Reynolds also appeared on TODAY Wednesday to talk about his new role as a dad and his willingness to take on the tough baby chores.
"[My] strong suit, I would say, is I always do the dirty work," he said. "I love getting up in the middle of the night. I'm fine with that!"