You can see the look of love on Ryan Reynolds' face every time he takes the red carpet alongside Blake Lively, but the actor isn't content with just letting those looks do the talking.
In a message he shared with photographer Brandon Stanton, the creator behind the photoblog Humans of New York, Reynolds raves about his wife and explains exactly what he loves about her.
"She always responds with empathy," the "Deadpool" star began. "She meets anger with empathy. She meets hate with empathy. She'll take the time to imagine what happened to a person when they were five or six years old. And she's made me a more empathetic person."
RELATED: Blake Lively reveals how she knew she wanted to marry Ryan Reynolds
But he didn't simply offer vague praise in the post, which went live on the Humans of New York social media accounts during Monday night's Met Gala. Reynolds got personal.
"I had a very fractured relationship with my father," he added. "Before he died, she made me remember things I didn't want to remember. She made me remember the good times."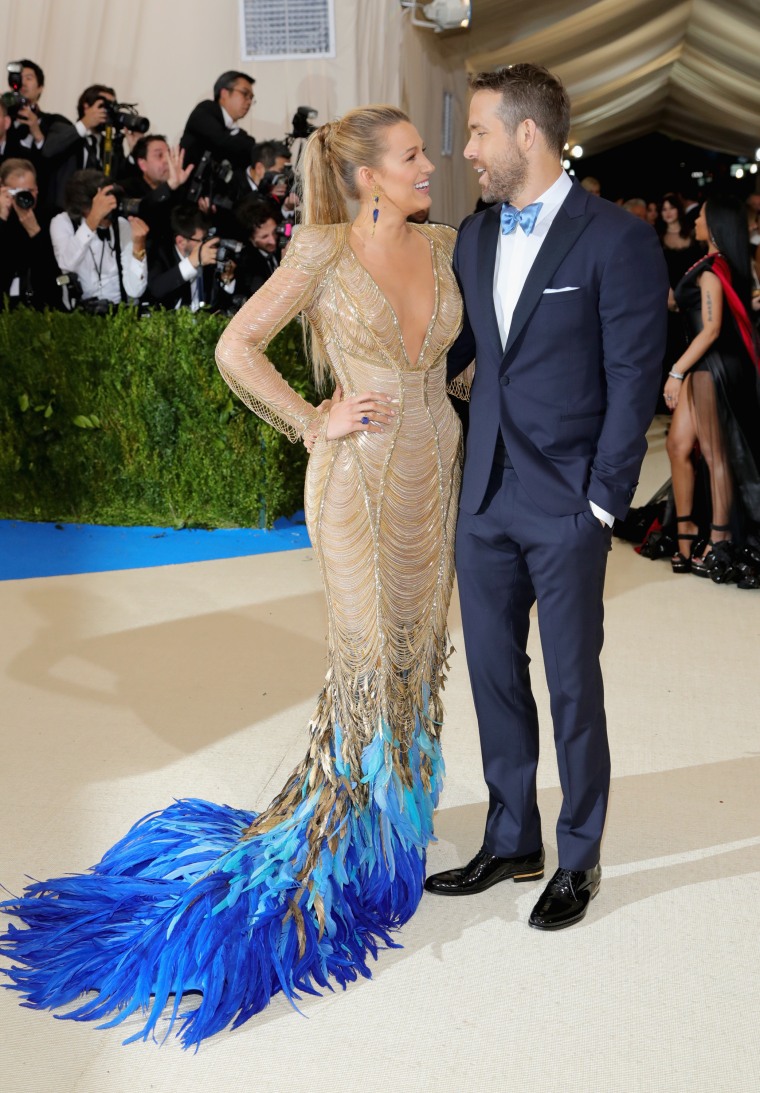 This isn't the first time Reynolds has opened up about his feelings for Lively or the vital role she's played in making him a better man.
RELATED: Ryan Reynolds gets real about watching wife Blake Lively kiss other actors
In January, the actor spoke about his struggles with anxiety, and he credited his wife of almost five years with helping him through that and more.
"I'm lucky to have her around just to keep me sane," he told Variety at the time.
From Jennifer Lopez to Blake Lively, see the most notable looks from fashion's big night.