What's it like to watch a loved one in a love scene? Well, it depends who you ask.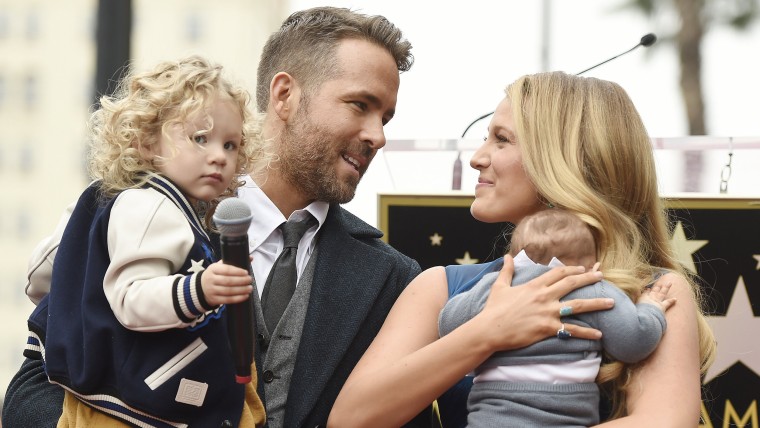 When Blake Lively spoke out about the topic, she admitted she wasn't a fan of seeing husband Ryan Reynolds with another woman.
But he has a different idea about it when the roles are reversed.
"I don't mind that as much," the actor revealed in an interview with Elle magazine. "I don't mean that in a creepy way. What people don't realize is, there are 50 or 60 tired, hungry, overworked crew members standing directly behind them."
RELATED: Ryan Reynolds reveals sweet story of how he fell in love with Blake Lively
So when he sees his wife being kissed by another actor, it's simply no big deal.
However, last year, Lively told Jimmy Fallon that watching Reynolds' racy sex scenes from "Deadpool" was "a cruel and unusual form of torture" for her — especially since she watched it play out on a plane, with their young daughter, James, nearby.
"Everywhere I look, every screen, is my husband in a sex montage," she exclaimed.
RELATED: Blake Lively reveals how she knew she wanted to marry Ryan Reynolds
Reynolds may not have trouble with her scenes, but he now admits that he anticipated the precise problem she had with his.
"The 'Deadpool' one, I remember shooting it and thinking, 'This is going to be tough playing in the headrest of every seat on a plane,'" he told Elle.
And he was right! Good thing Lively's "cruel" complaints seemed a little tongue-in-cheek.