/ Source: The Associated Press
A mature and fully satisfying work from bad boy Ryan Adams? Now that's something to celebrate. Aimee Mann releases an unremarkable new concept album that vacillates between country, rock and folk tunes. The Hold Steady prove they are up-and-comers to watch. The Ravonettes will have you dancing with their girl-powered, howling, surf-jangle pop. Shelly Fairchild offers up some heartfelt country music. Oneida comes up with something unlike anything you've every heard before. Fall Out Boy actually has a song called, "Nobody Puts Baby in a Corner," which definitely makes it worth at least a listen. Finally the Jazz Mandolin Project takes on Neil Young and Radiohead. Definitely a potpourri of music this week.
Ryan Adams & The Cardinals, "Cold Roses"There are some Ryan Adams fans who believe his 2000 solo debut, "Heartbreaker," was his best work. But they might rethink that notion after listening to "Cold Roses."
The double-disc set shows a maturity in Adams that has never been seen before — a maturity that acknowledges art from kitsch. With "Cold Roses," Adams lets the music speak for itself. And the music doesn't just speak — it sings as beautifully as Adams' does, from the desperate bittersweet pleading of "Sweet Illusion," as he sings "let me go, I'm only letting you down," to the upbeat, James Taylor-flavored "When Will You Come Back Home," and to the dreamy country twang of "Easy Plateau."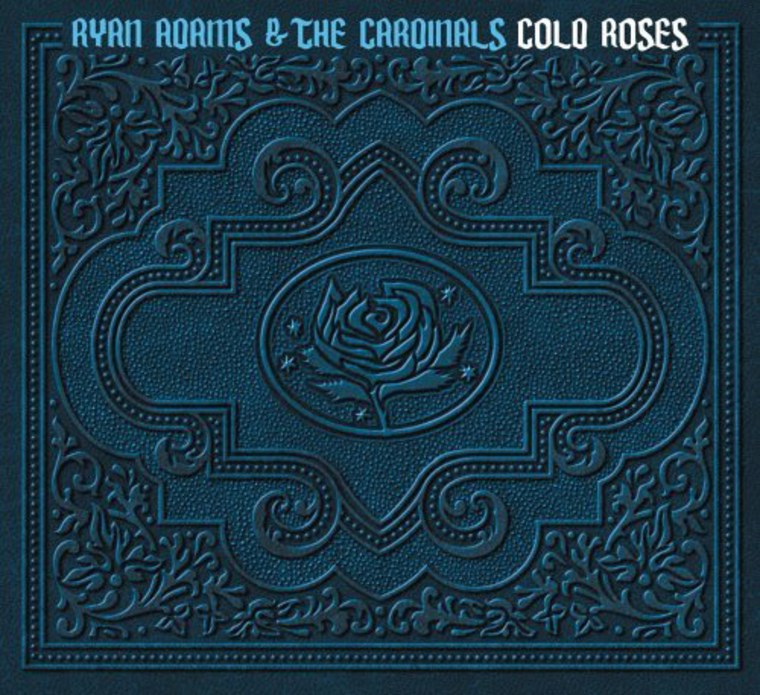 The Cardinals are the first full band Adams has collaborated with since the release of "Heartbreaker" in 2000. The band's sound is comparable to the Grateful Dead — Cindy Cashdollar caresses the steel guitar with the same sensuality as Jerry Garcia would have, back in the day. It seems that Adams, a self-proclaimed Deadhead, has found a band that suits this influence. "Cherry Lane" could possibly be an outtake from the "Workingman's Dead" studio sessions. The darling songstress Rachael Yamagata sings backup on several tracks, including the "St. Stephen"-inspired title track and the first single, "Let it Ride," which is reminiscent of Adams' early days with his first band, Whiskeytown.
While his output may be a bit much for some — there are 18 tracks on "Cold Roses," and two more albums are slated for this year — the fact that these songs are good old rocking tunes is undeniable, and there can never be a surplus of good music.—Carrie Tolles
Aimee Mann, "The Forgotten Arm"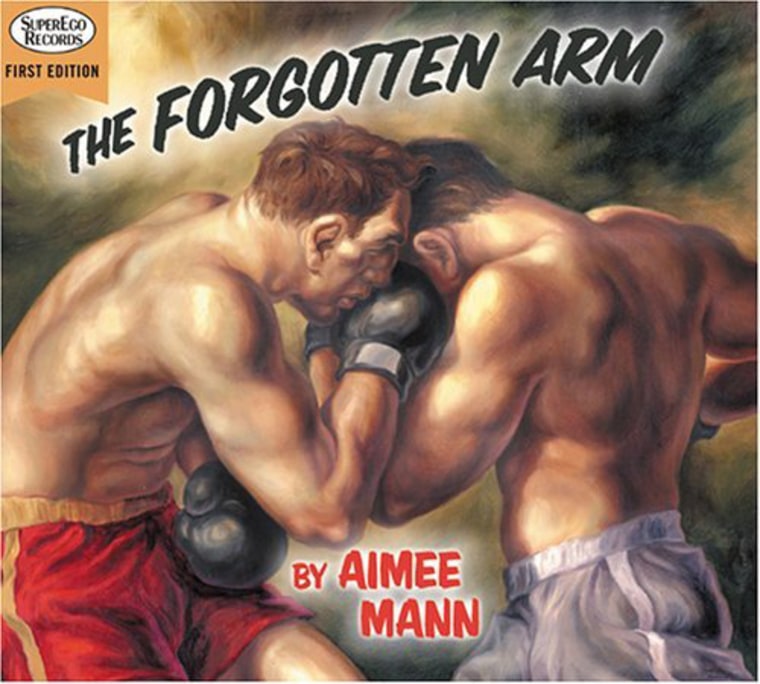 On last year's CD/DVD release of "Live at St. Ann's Warehouse," singer-songwriter Aimee Mann previewed two songs from her upcoming album. The twangy "Going Through the Motions" and the soulful "King of the Jailhouse" suggested that her new album would cover different sounds.
Indeed, Mann's first concept album and fifth solo effort, "The Forgotten Arm," is a lil' rock, a lil' folk, and a lil' country all while invoking the 1970s. It tells the tale of troubled love between John, a Vietnam vet and boxer struggling with addiction, and Caroline, a Southern gal. Throughout the 12-song album, Mann gives John and Caroline equal airtime to tell their loose story of meeting, embarking on a road trip, and dealing with John's destructive addiction.
"Dear John" kicks off the album with a spurt of electric chords, then gives way to Mann singing in her usual detached manner. In a change of pace, she gently dips into a haunting verse followed by a '70s-influenced guitar solo, firmly placing the listener in the appropriate decade.
The album's two most somber songs are the most poignant, and seem to capture the emotional despair of addiction. In "Video," Mann relates John's depression over minor keys: "Tell me why I feel so bad, honey fighting left me plenty of money, but didn't keep the promise of memory lapses." John's isolation in "Little Bombs" becomes vivid with Jeff Trott's baritone guitar and Mann's lyrics: "Life just kind of empties out, less a deluge than a drought, less a giant mushroom cloud than an exploded shell; inside a cell of the Lennox Hotel."
Mann, no stranger to the dark themes of addiction, despair and loneliness, is at her best when exploring them between slow acoustic strums and electric guitars, measured keystrokes and experimentation as she did in her previous album, "Lost in Space."
Unfortunately, most of the songs on "The Forgotten Arm" alternate between folk and country without heart, and the result is unremarkable. "Beautiful," the last song of the album, is anticlimactic, lacking the emotion it deserves and falling short of expressing the tenderness and joy of the reunited couple. Simply, in this concept album, the parts don't add up.—Claudia Davila
The Hold Steady, "Separation Sunday"The Hold Steady, a band of snake charmers who hail from New York City mostly by way of Minneapolis, doesn't shy away from instant comparisons to early Bruce Springsteen and the E Street Band. In fact, on The Hold Steady's second record, "Separation Sunday," the group's howler-in-residence Craig Finn announces, "Tramps like us. And we like tramps." While Bruce trolled Thunder Road and girls who ain't beauties, The Hold Steady's mise-en-scene includes a place called Penetration Park and ladies known as hoodrats.
More poetry than polemic, The Hold Steady perfects the art of band as tour guide and the group takes great pleasuring in busing you around their hood where the postcards might read: "Wish you weren't here."
Referencing the ubiquitous coffee-bar slams of the last decade, Finn offers an unwavering alkaline bray in place of actual singing that can grate after a while, but the bright churning stomp of the band and the engrossing storytelling keep "Separation Sunday" on heavy rotation.—Caryn Brooks
The Raveonettes, "Pretty In Black"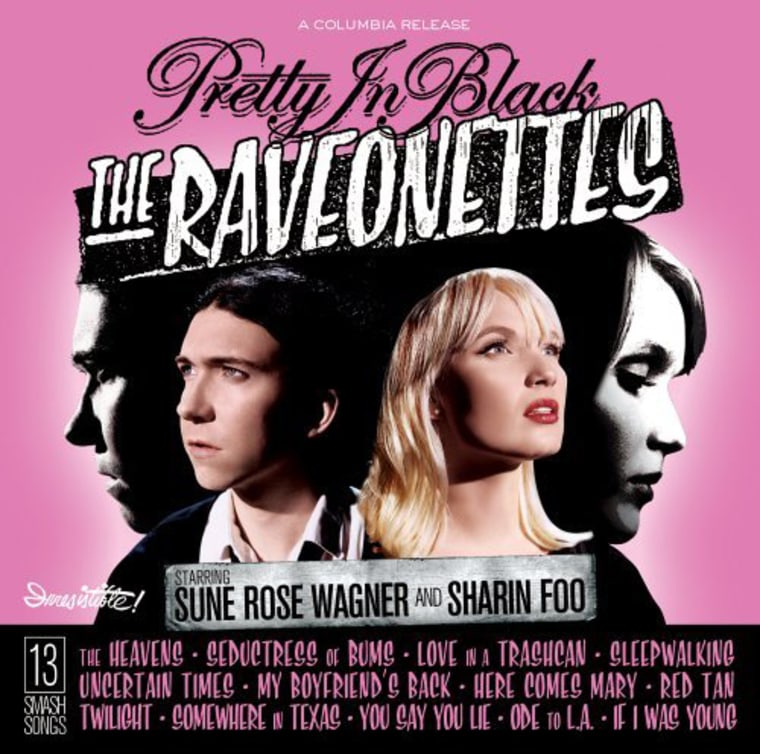 In the three years since Danish outfit The Raveonettes let loose their three-minute chords with lyrics focusing on motorcycles, sex and seedy people, the duo's work has garnered more fans and a bigger following almost, it seems, by the day.
The band's third effort, "Pretty In Black," is set to continue that trend.
Whereas previous outings like 2003's "The Chain Gang Of Love" focused on songs done in B-flat major and were awash in dissonant waves of an echoing guitar, "Pretty In Black" is a low-key, love letter to 1960s girl groups, pop and melody.
The 13-song set lets the simplicity of a well-crafted song take the forefront.
Indeed, among the tracks offered up by Sune Rose Wagner and Sharin Foo, the co-founders, there's a pleasant foundation of 1960s pop foundations that firm up the modern sound.
The cover of "My Boyfriend's Back" isn't even the standout tune on a disc that sounds like a modernized offering of Elvis, Ricky Nelson and the famed "Wall of Sound" from Phil Spector (no surprise, given that his ex-wife, Ronnie, of the Ronettes, sings on "Ode to L.A.").
Indeed, this is an album that takes the best of 1960s pop, drenches it in sparse production and haunting songwriting and brings out a result that's equal parts old-country howl, surf jangle and girl-group pop, but with a decidedly contemporary flair.—Matt Moore
Shelly Fairchild, "Ride" Shelly Fairchild's producers, Buddy Cannon and Kenny Greenberg, come from different sides of Nashville's Music Row: Cannon is a veteran who's launched the careers of mainstream stars like Shania Twain and Kenny Chesney, whereas Greenberg, a hot-shot guitarist, has produced edgier acts such as Allison Moorer and Edwin McCain. This odd pairing is perfect for Fairchild's debut, "Ride," which is an unpretentious mix of rock and conventional country.
The title track, for example, starts out sounding like a long-lost Bobbie Gentry track, but its Delta eccentricity soon develops into full-blown anthemic Southern rock. Like Gentry, whose "Ode To Billy Joe" and "Fancy" are country classics, Fairchild is a Mississippian whose best work is rooted in Southern routines and imagery: "I'm going back to the other side of the track/ I'm goin' back where they'd never treat a girl like that," she belts on "I'm Goin' Back," a song written by Nashville swamp-rocker Pat McLaughlin.
Ride may lack Gentry's gutsy social conscience, but heartfelt vocals and rural edginess still separate Fairchild from contemporary country's sound-alike pack.—Paul V. Griffith
Oneida, "The Wedding"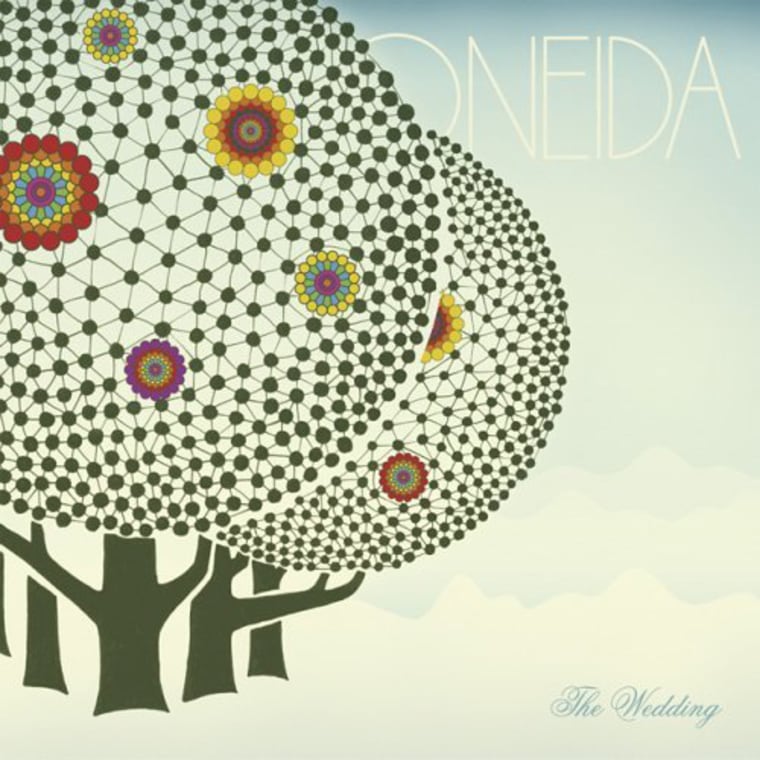 If Oneida creeps into your bedroom, be alarmed. This Brooklyn, N.Y.-band of freaksters installs a tell-tale heart under the floorboards at almost first listen. You will spend your waking hours attempting to find the melodic vena cava of this category-resistant music, only to be thwarted as the tracks change and the music pulses into a mere echo of what came before. This will make you sweat. This will force you to confess.
"The Wedding" — the latest in Oneida's long bleed of releases since the band came alive in 1997 — reveals itself to be the cast recording of an obtuse play taking place in the woods behind an unsuspecting persons house by actors dressed half in wooly Renaissance-era garb, half in turn-of-last-century parlor room finery. Translation: you probably haven't heard this before.
Delicate string arrangements back reedy boy choruses rustled by gusts of throttled guitar. Iron man density jockeys for place with hollow falsetto. Jaunty indie rock streaks though unannounced yet certainly welcome. And dude, there's even a song that sounds kinda sorta like AC/DC.
Tear up the planks, if you dare.—Caryn Brooks
Fall Out Boy, "From Under the Cork Tree"
Fall Out Boy's major-label debut, "From Under the Cork Tree," could have ended up sounding like every other pop-punk band filling the airwaves today with songs about love and heartbreak.
But the stellar, insightful lyrics penned by bassist Pete Wentz sets the foursome's music apart. Without the catchy hooks and lead singer Patrick Stump's silky smooth delivery, the music, composed by Stump and the rest of the band, would lose much of its impact.
Stump, along with Wentz, drummer Andrew Hurley and guitarist Joseph Trohman, keep a steady, upbeat flow of power chord-filled punk riffs. The cheerful and enthusiastic demeanor of the songs "Dance, Dance," "A Little Less Sixteen Candles, A Little More 'Touch Me'," "Sugar We're Goin' Down," and "XO" conceal powerful emotional references of pain and sorrow.
"Nobody Puts Baby in the Corner" is based on infatuation: "I'll be your best kept secret and your biggest mistake" Stump sings. The band also shows its sense of humor with "Our Lawyer Made Us Change the Name Of This Song So We Wouldn't Get Sued."
"From Under the Cork Tree" can become repetitive relatively quickly and the tracks blend together after continuous listening. Still, it's a solid debut that should go over extremely well with the MTV "TRL" crowd that this album is geared toward. The music here outshines the majority of uninspired pop-punk filler that floods the market today.—Vincent Cherubino
Jazz Mandolin Project, "The Deep Forbidden Lake" You have to have particular skills to take on tunes by artists as disparate as Neil Young, Django Reinhardt and Radiohead, and make it work.
Jazz Mandolin Project does just that on "The Deep Forbidden Lake."
Shaking things up, and producing something wholly original, is what JMP is all about.
In fact, the only thing static about the group is that its members never stay the same, other than lead mandolin player Jamie Masefield. On this disc he is accompanied by Greg Cohen on upright bass and Gil Goldstein on piano and accordion.
Together they take on 12 songs by other artists in the folk, rock and jazz fields. There are no vocals, which helps obfuscate memories of the original versions.
The sound is centered around Masefield's signature spacey mandolin playing, a favorite of the jamband scene. The tasteful piano accompaniment pushes the disc more into the jazz realm than perhaps Masefield's core jamband crowd base may like, but the arrangements are tight and focused.
While there's nothing wrong with that approach, the listener is left wondering whether more experimentation from Masefield, similar to what he does on stage, would have resulted in an even more adventurous sound.—Scott Bauer