Looks like Russell Crowe's band is no more.
The Oscar-winning actor had received mixed reviews when he sang for a band called 30 Odd Foot of Grunts — but a lengthy, punctuation-challenged message purportedly from Crowe himself lets fans know that he has a new album coming out.
"what you possibly won't be pleased about,nor understand fully until you hear this record,is that tofog would seem to have dissolved/evolved," according to the message posted on several Crowe fan sites. (For the sake of artistic authenticity, we haven't cleaned up the punctuation.) "while that holds certain disappointments,they pale in comparison to the joy of writing unrestricted,of talking from my heart and mind simultaneously about things that are important to me now,right now,in this time of my life,not when I was younger or dare I say it less world weary/wary,but now, as a 41 year old father/husband/lover/man."
Crowe gives the album, which will be released April 19, a rave review "this record is fresh,relavatory [sic] and graceful"—and pleads with fans to pay for it, noting that the iTunes release "is an important first step to finding a home for this record. please be cool about giving up your two bucks and not file sharing."
Controversial dinner date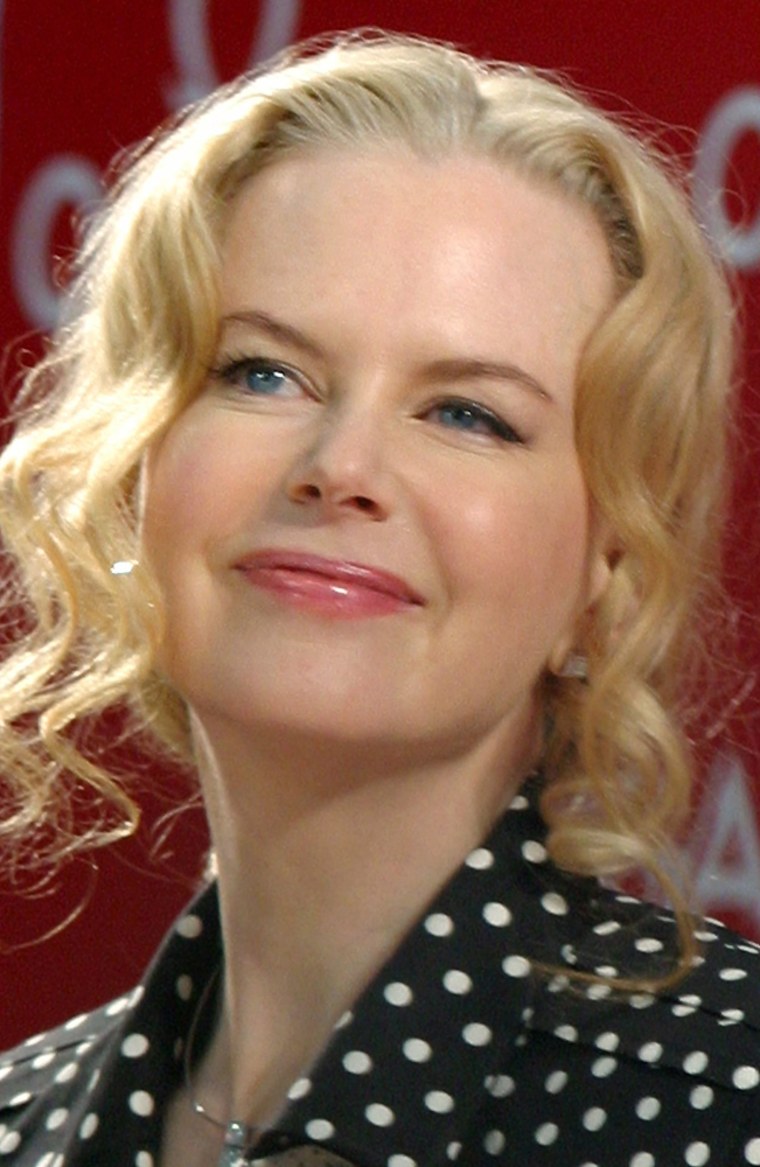 Nicole Kidman is keeping colorful company these days.
The star raised eyebrows when she reportedly was spotted having dinner in Australia with the son of Libyan leader Colonel Muammar Gaddafi. Al-Saadi Gaddafi, a 31-year-old playboy with an interest in showbiz, allegedly presented Kidman with a diamond necklace.
"Officially the meeting was to discuss investment but Al-Saadi went out of his way to make it as romantic as possible," a source told the London Mirror. The paper reports that Al-Saadi wanted to have the meeting in a hotel suite, but Kidman nixed the idea. "Al-Saadi was going to fill the room with flowers and candles but Nicole made it clear she'd prefer a more public environment so they went for the hotel's Club Lounge, which overlooks Sydney Harbour."
"It was definitely not an intimate dinner," Kidman's rep tells The Scoop. "It was a short meeting, together with Kidman's Australian publicist, to talk about the Australian film industry."
Notes from all over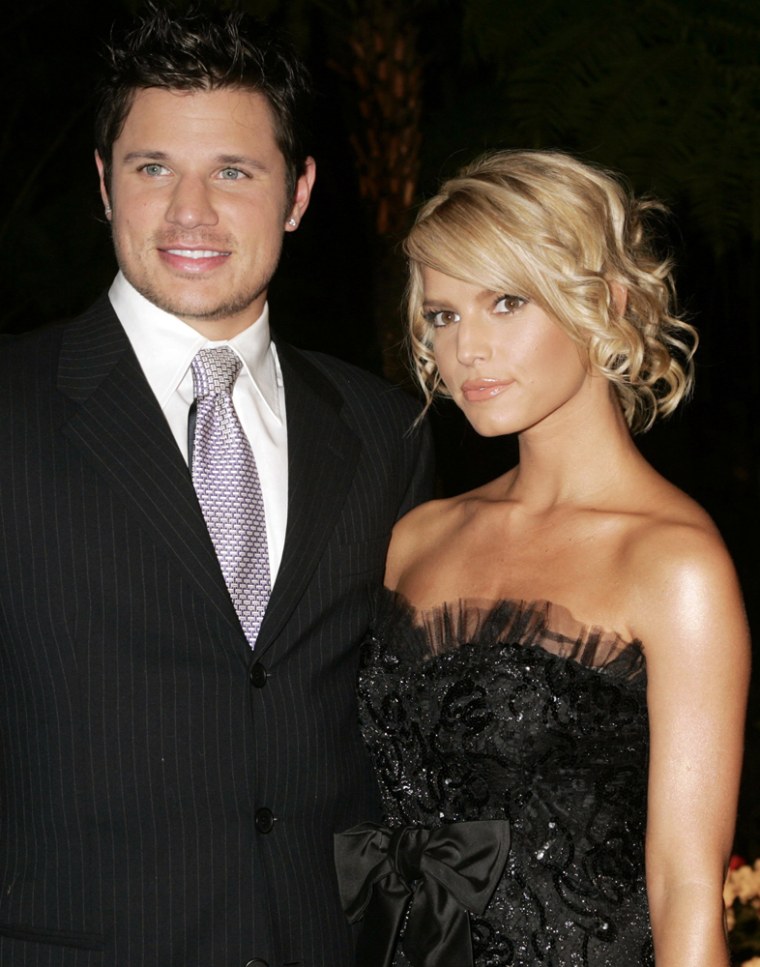 Are Jessica Simpson and Nick Lachey kaput? That's what Life & Style Weekly is suggesting. "A source close to Nick says that many of the couple's friends believe they're secretly separated," according to the mag, which quotes a source as saying: "Some of Nick and Jessica's friends are saying the decision to split up has already been made. They may already be history and they're just waiting for the right time to make the announcement."  . . . A feud may erupt between busty bottle blondes who behave badly. Anna Nicole Smith took a potshot at fellow babe Pamela Anderson, worrying aloud about her children's well-being in light of Anderson's outrageous behavior, according to the Aussie mag Women's Day. The reporter found some irony in Smith's comment, seeing as how the merry widow has taken to baring her private parts in public lately.  . . . Donald Trump seems to believe that Michael Jackson is innocent. A little weird, but innocent. "Pajamas are the exact thing that Michael shouldn't be wearing to this trial in particular," the tycoon says. "But Michael's eccentricities shouldn't be the focus of the trial. Let's hope the attorneys continue to dig deeper and deeper into this woman's past. I think she's bad news. Good luck, Michael. Keep fighting. And, by the way, you still have to clean up your act."
Mondays through Thursdays on MSNBC.com