Rumer Willis decided to follow in her famous parents' footsteps long ago and became an actress, and now one of her parents is following her to work — and all the way home.
Willis stars as a singer with a sordid past on the hit drama "Empire," and her mom, Demi Moore, has joined the show too.
"We don't have any scenes together so far," the 29-year-old explained during a visit on Megyn Kelly TODAY. "But she's actually living with me in my apartment, which is definitely interesting."
And it's surprising, at least when it comes to interior design.
"I came back from a little vacation and all of the rugs had moved," she recalled. "There were little new flower pots and kitchen things. I was like, 'OK? Thank you?'"
Of course, Willis is no stranger to living with her mother — or acting with her.
The star got her start when she was just 5 years old working alongside Moore in "Now and Then."
She's even worked with dad Bruce Willis, too, and if her "Empire" boss has anything to say about it, they'll work together again soon.
"That's what Lee Daniels was saying to me the other day, 'We've got to get your dad into this,'" she revealed. "I was like, 'All right, let's do it!'"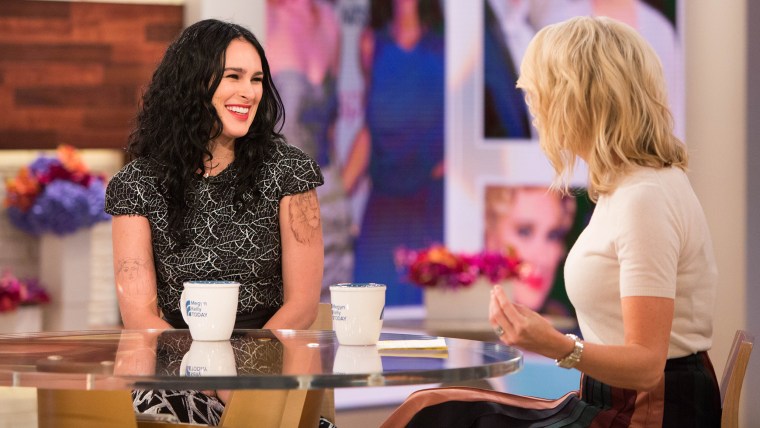 The truth is the actress is always happy to have her family by her side, whether it's on-screen with her folks or off-screen with her younger sisters, Scout and Tallulah.
"I love that you can love your family, but I actually love them as people, too," she said, adding, "My sisters are my best friends and such incredible women."