Ruben Studdard officially has his groove back. The soulful singer, who lost 119 pounds during his stint on "The Biggest Loser," told TODAY that he never imagined he'd end up with such positive results when he agreed to do the show last spring.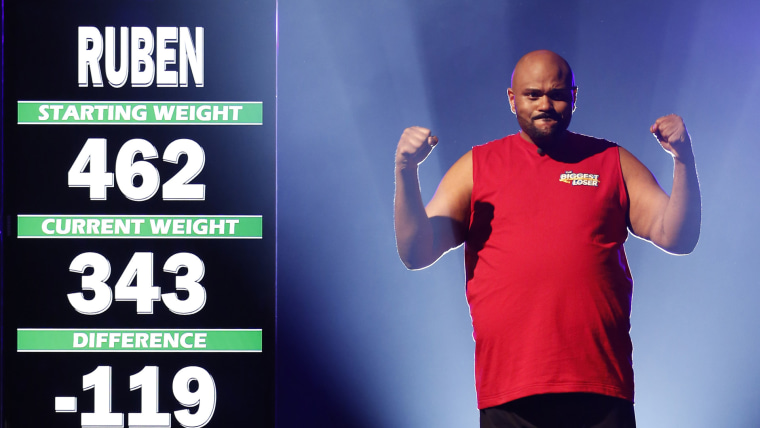 "I (did) this for me; this was for my life," he said after Tuesday's season finale. "I'm so excited I got to take the time and do this. It was something I could do for me, and nobody else. This show has given me a second chance to live the best life I can live. I am going to be the healthiest Ruben Studdard I can be."
Ruben developed a close relationship with his trainer, Dolvett Quince, who said he is happy Ruben ultimately decided to put his fears aside and come to the ranch.
"He did have his reservations about coming on the show, (but) I think Ruben accomplished finding the better version of himself," Dolvett told TODAY.
Dolvett — who also trained surprisingly trim champ Rachel Frederickson, and confirmed that he will be back as a trainer next season — said he couldn't be prouder of Ruben.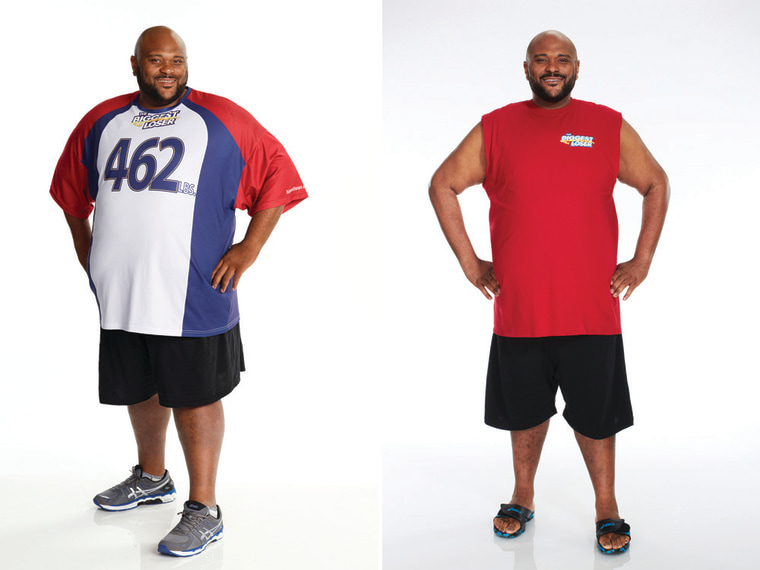 "He lost over 100 pounds, which says he's committing (to being) a healthier version of himself," the trainer said. "He has a new album out, and he has a bigger smile than he ever has before."
Ruben, who performed his brand-new single "Meant to Be" live on the finale, said he has continued to use what he learned on the ranch to help him maintain a healthy lifestyle.
"I've been working out every day and have really made a positive change in my life," he said. "I got some shocking news this season when I found out I was type 2 diabetic, so I've been working hard every day to change that."
After weeks of grueling workouts and big changes to their eating habits, the contestants of season 15 show off their fab new bodies.
Ruben ended the season at 343 pounds, which is nearly 26 percent less than his 462 pound starting weight. The man known as the Velvet Teddy Bear said that his new healthy lifestyle may even give him a second chance when it comes to romance.
"I try to keep my personal life private, but (I will say) that I am still definitely single, but, you know, maybe that will change now!"