Sarah Ferguson, Duchess of York, faithfully served Queen Elizabeth II until her majesty's dying day.
Following the queen's death in September, the duchess said she now feels "liberated" and "free to be myself." Prince Andrew's ex-wife opened up about her new outlook on life while promoting her new novel, "A Most Intriguing Lady," with Entertainment Tonight in an interview published on March 6.
"I am growing much more in my own voice now. I think also the queen dying has sort of liberated me a bit. My sense of purpose has always been, for 62 years, 63 years, to be very loyal and to uphold Her Majesty's values," she said. "She was more a mother to me than my own mother, really, and therefore now she's not there anymore."
Adding, "I feel as though maybe I can be free to be Sarah. I feel as though I'm liberated from my own mental shackles."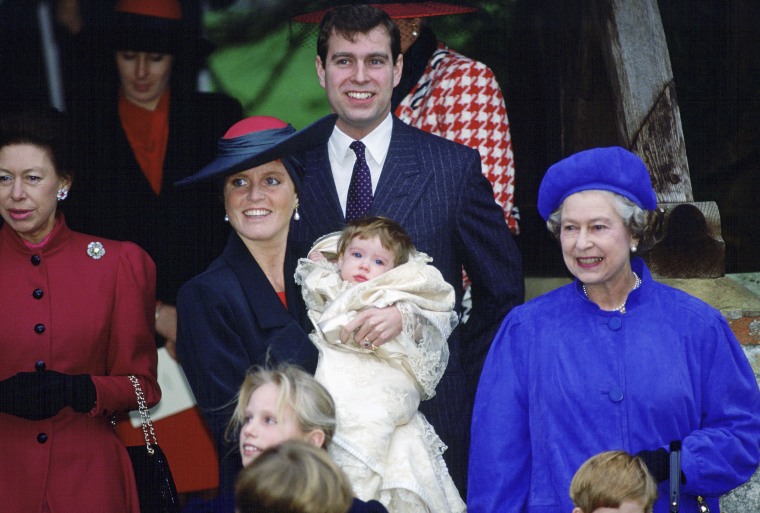 Ferguson and the queen's third child, Prince Andrew, got married in 1986. They divorced in 1996. The two share daughters: Princess Beatrice and Princess Eugenie.
Ferguson recalled her close relationship with the queen, calling herself "the luckiest girl" to be able to spend quality time with the monarch. She also shared how she would study up on current events before taking walks together with the queen and her beloved corgis.
Following Queen Elizabeth's death, two of the late monarch's corgis moved into Prince Andrew and Ferguson's home in Windsor.
Ferguson noted that she's felt "quite invisible" for most of her life, but is breaking out of her shell since her former mother-in-law's death.
"I don't think I've shown anybody the real Sarah that you're seeing today. I'm very authentic today," she said. "There's nothing holding me back now. I sort of feel free to be myself."
"The switch was I think realizing I had a career, and I wasn't just the duchess and that I'm a strong, redhead, and it's OK to be strong, it's OK to be very colorful and feisty," she continued, adding that she's been through "many mental issues" that have helped her become "more savvy."
Ferguson will soon become a grandmother for the third time. Princess Beatrice has 1-year-old daughter Sienna, while Princess Eugenie is mom to 2-year-old son, August, and is expecting her second child.
The duchess, whose grandkids call her "GiGi," couldn't be happier to expand her family. Following her daughter's pregnancy announcement, Ferguson shared a photo of August playing in a puddle.
"You will be sharing puddles, Augie!" she captioned her Jan. 24 Instagram post. "Superb news, Granny heaven…. So deeply grateful."
Eugenie's second child is due this summer.