One of Princess Diana's gowns has sold for well over the pre-auction estimate. 
Diana's purple silk velvet gown from 1989, designed by Victor Edelstein, was estimated at $80,000 to $120,000. The dress, which featured a tulip-shaped skirt and three intricate gold buttons on the back bodice, ultimately sold for five times the estimate at $604,800 according to Sotheby's.
According to the auction note from Sotheby's, Edelstein designed the dress as part of his autumn 1989 collection.
The dress was first auctioned off in June 1997, shortly before Diana's death on Aug. 31, 1997. At the time, the Princess of Wales sold almost 80 dresses from her wardrobe for charity in an auction at Christie's New York on behalf of the Royal Marsden Hospital Cancer Fund and the AIDS Crisis Trust.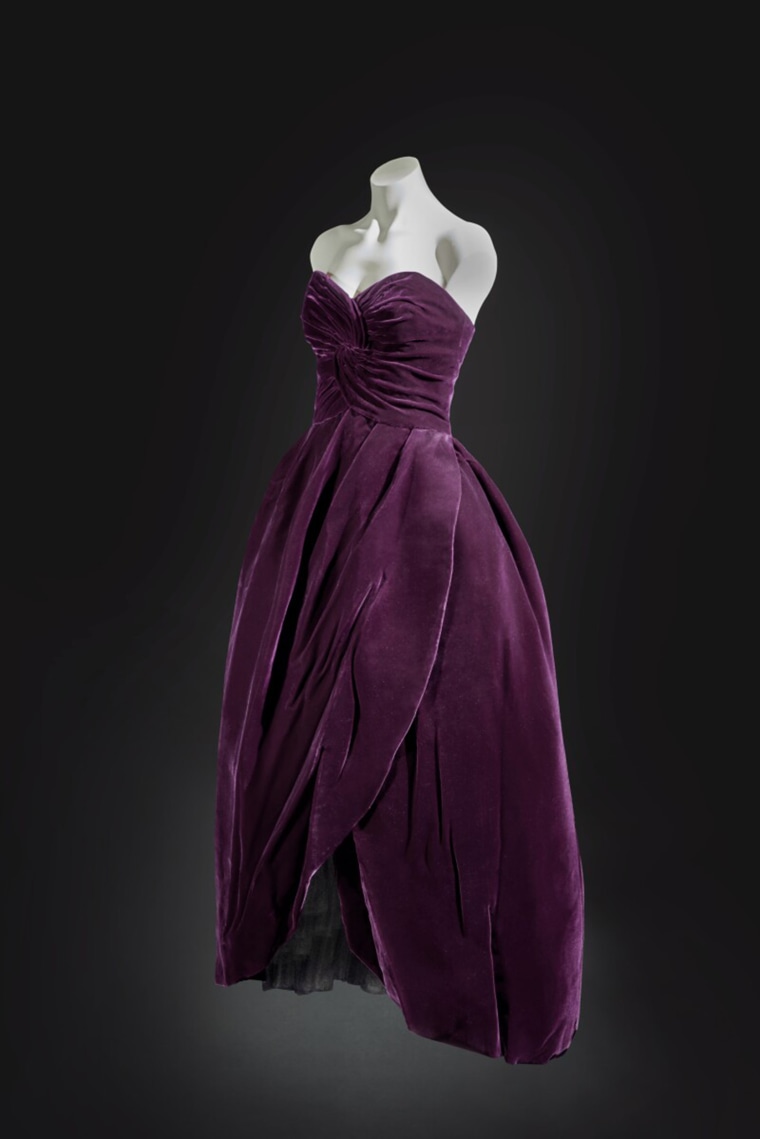 In 1991, Diana was photographed in the dress by Antony Charles Robert Armstrong-Jones, 1st Earl of Snowdon. While the photo became widely circulated, it was also used as inspiration for a famous portrait of the princess done by Douglas Hardinge Anderson. Today, the portrait is hanging at The Royal Marsden Hospital in London, where she previously served as president.
Another of Diana's Edelstein gowns was sold at auction back in 2019. The princess' midnight blue off-the-shoulder velvet gown was sold by Kerry Taylor Auctions for £220,000 (roughly $272,382 today). The gown was worn on several occasions, including a 1986 state visit to Austria, while sitting for a portrait in 1997 taken by Lord Snowdon, as well as at a 1985 White House dinner where she famously danced with John Travolta.
Sotheby's also recently auctioned off one of the princess' precious jewels. There were four bidders on the item, however, on Jan. 18 the cross was purchased by Kim Kardashian for $197,453. According to the auction house, the reality star purchased the cross for "more than double its pre-auction estimate."
The cross was designed by Garrard in the 1920s and, according to the auction house, has a "a total diamond weight of approximately 5.25 carats." Diana once wore the cross on Oct. 27, 1987 at a charity gala in London.
Per the auction house, it is "understood that the cross was only ever worn by the Princess, and following her death, it was never seen in public again until now."