Princess Anne left the coronation of King Charles III and Camilla, the queen consort, in style.
The only daughter of Queen Elizabeth II and Prince Philip was seen riding on horseback in full regalia at the start of the coronation procession from Westminster Abbey to Buckingham Palace.
If you're wondering why she was the only royal on horseback, it's because she was serving her role as Charles' "Gold-Stick-in-Waiting."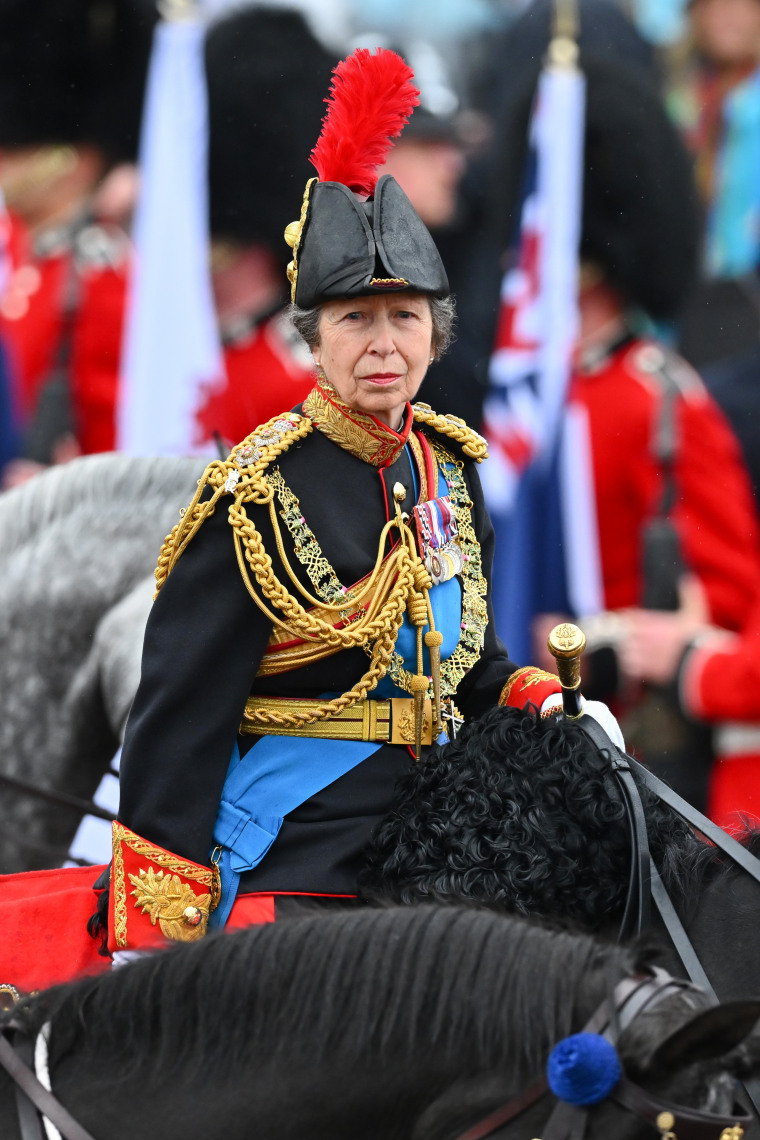 In a recent interview with CBC, Anne said the role is the "original close protection officer" and represents a position akin to a bodyguard.
"Not least of all, it solves my dress problem," she joked in the interview.
Anne has long enjoyed horseback riding and even competed in a three-day equestrian event at the 1976 Olympics. In a 2020 interview with Vanity Fair, she opened up about her love for the sport.
"I thought if I was going to do anything outside of the royal family, horses was likely to be the best way of doing it," she said at the time.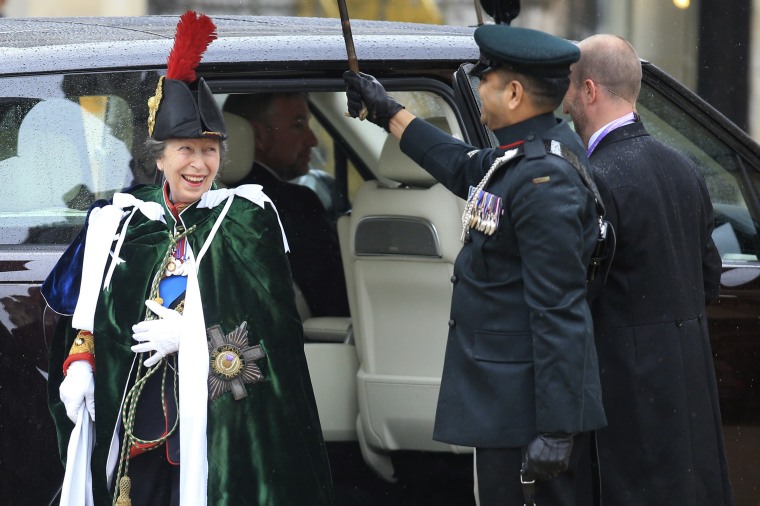 Fans seemed to adore the wardrobe the came with her special coronation role. On Twitter, one user said she was "slaying at her brother's coronation."
Another said she looked like a complete "boss."
During the procession, Anne rode alongside 5,000 Armed Forces personnel who accompanied Charles and Camilla for the coronation procession.
Once Anne got inside the church, Prince Harry seemed pleased to encounter his aunt before the ceremony.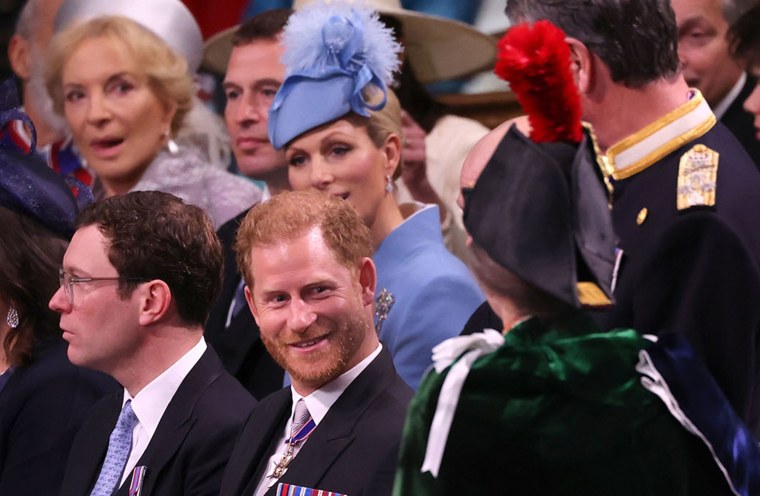 The two were last spotted at a public appearance together for Queen Elizabeth II's funeral in September.