Like grandfather, like grandson!
During the coronation ceremony, Prince Louis, newly 5 years old, appeared to let out a big yawn as he sat alongside his parents and sister in the pews of Westminster Abbey.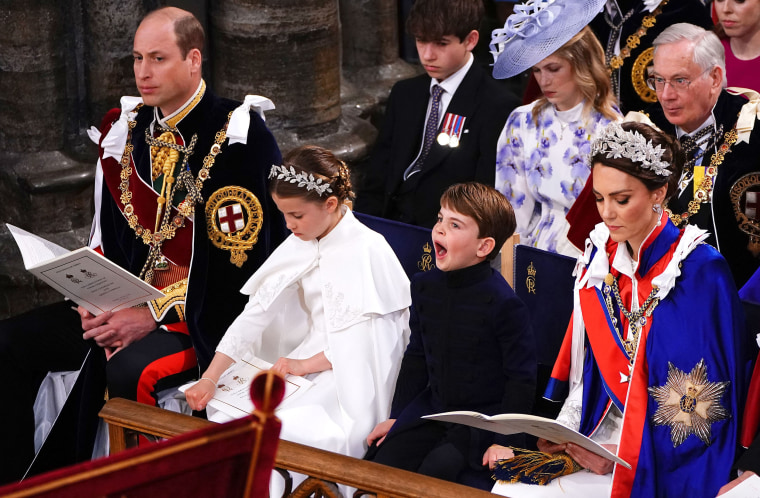 While Prince William, Princess Charlotte and the former Kate Middleton are seen reviewing the pamphlets in front of them, Louis looks up and yawns during the lead-up to Charles' official crowning as king, part of a 2-hour-long ceremony.
But he's likely far from the first royal child to do so during the lengthy and formal occasion. Charles himself, 4 years old at the time, was photographed looking bored at the coronation of his mother, Queen Elizabeth II in 1953.
In the photo, Charles sits next to his grandmother, Queen Elizabeth Queen Mother, and his aunt, Princess Margaret. As he watches his mom's coronation, he rests his cheek on his fist with a forlorn expression.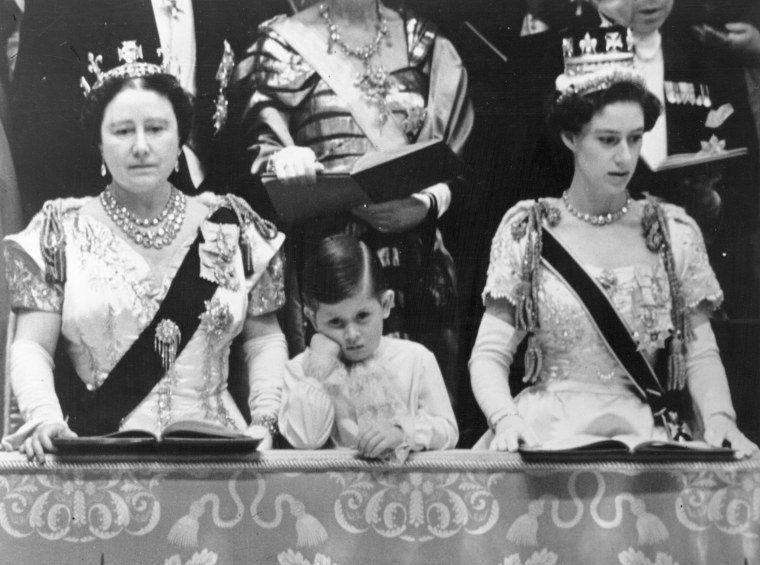 Flash forward, 70 years, Charles' 5-year-old grandson stole the show for his adorable expressions.
At one point, he looked up at the ceiling of Westminster Abbey, known for its vaulted shape and beautiful gold hue.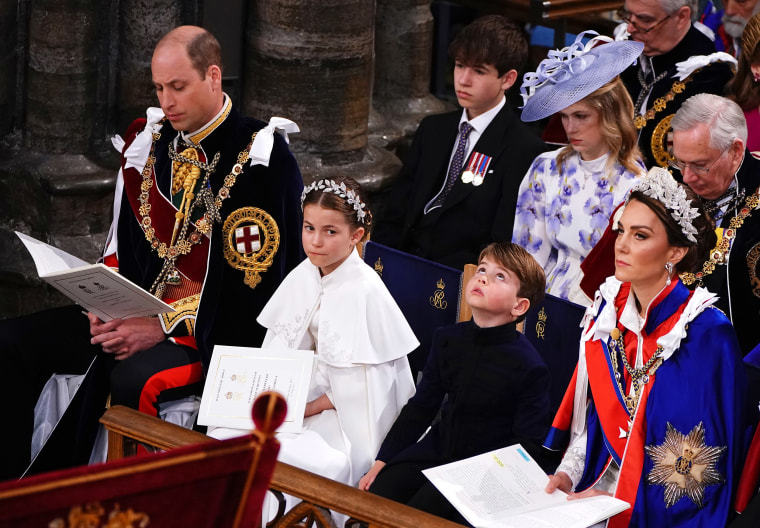 He also shared adorable exchanges with his older sister, Princess Charlotte. As he processed into the ceremony, walking behind his parents, he held onto his sister's hand.
During the coronation, he was also seen whispering and pointing something in Westminster Abbey out to her.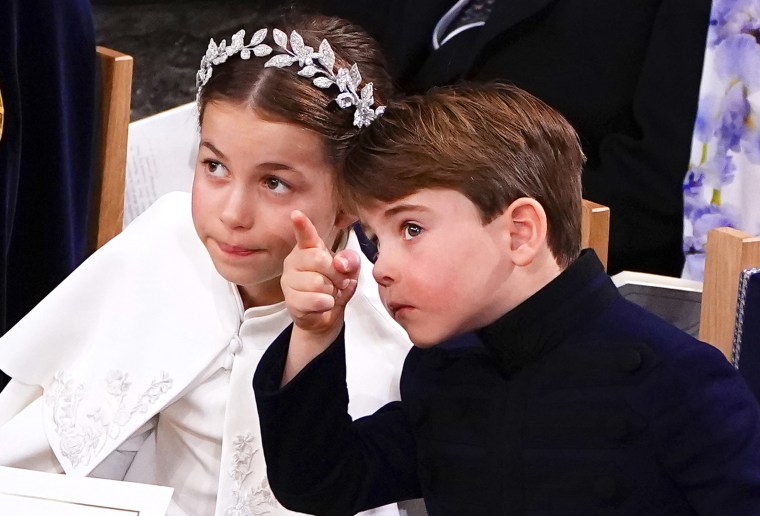 Louis rode back to Buckingham Palace in a gold carriage with his family and waved at the people lining the street while sporting an adorable grin.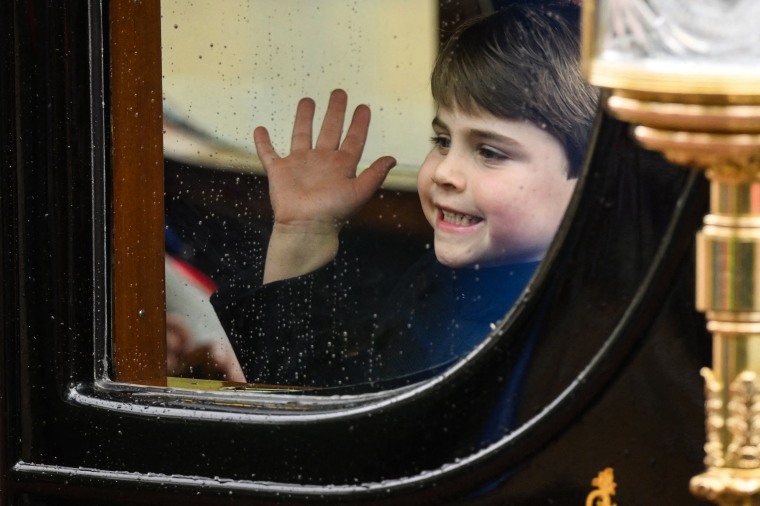 Then on the balcony, Louis continued to react to the large crowds in front of the palace. He waved to the gathered fans with both hands.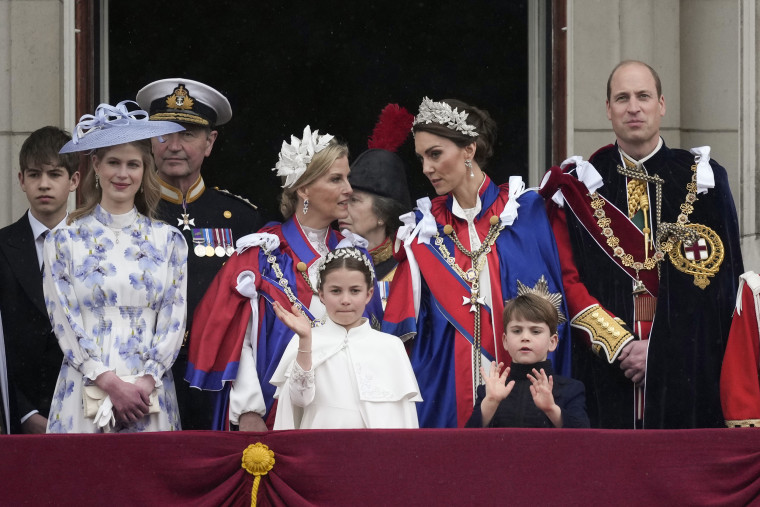 He also looked up and pointed at the squadron of aircrafts passing overhead in a celebratory flyover.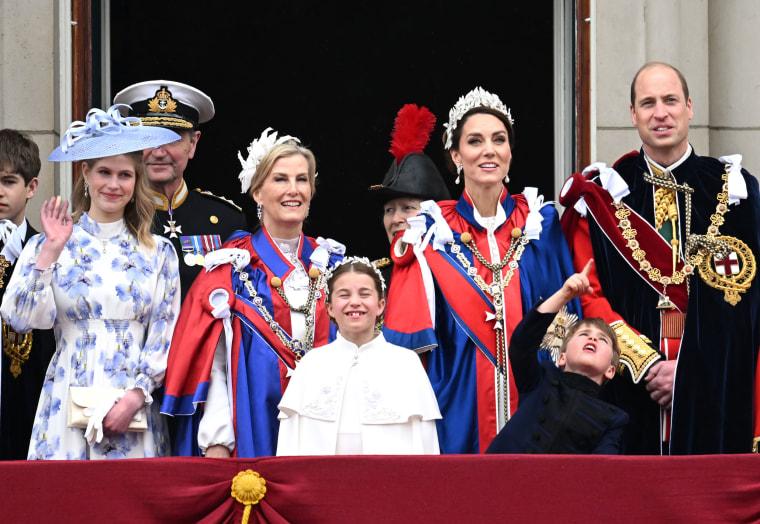 Louis has stolen the show at royal ceremonies before. Last June, while again appearing on the balcony of Buckingham Palace for the Trooping the Color parade, Louis made plenty of faces at the planes overhead and at the crowds below.
All three of William and Kate's children attended the coronation Saturday. But Prince George was not seated with his parents and siblings. Instead he was fulfilling his duties as one of his grandfather's pages of honor during the ceremony.
While Prince Harry was in attendance at the coronation, he was not joined by his wife Meghan, Duchess of Sussex. His two children, Prince Archie and Princess Lilibet, stayed in California with their mother, where they likely celebrated Archie's 4th birthday on May 6.
For live updates on the progression of King Charles III's historic coronation ceremony, the first in 70 years, follow along at TODAY.com.