Prince Harry's memoir, "Spare," is finally out.
After days of leaked details, the highly anticipated tome hit bookstores Jan. 10, and it includes new details about one tense incident he says occurred between Meghan, Duchess of Sussex, and Catherine, now the Princess of Wales.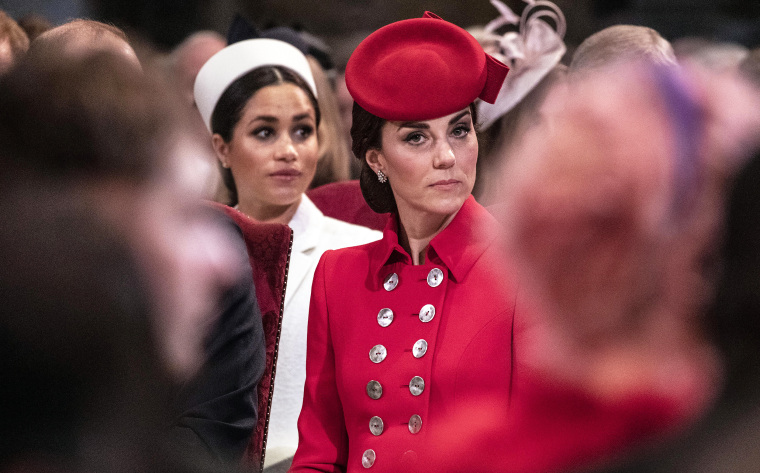 Royal watchers may remember headlines about a tear-filled disagreement between the former Meghan Markle and the former Kate Middleton that took place shortly before Harry and Meghan were married at St. George's Chapel at Windsor Castle in 2018.
In "Spare," Harry writes that a tense text exchange between the women led to the emotional moment.
According to the prince, it all started when Kate reached out to Meghan about the bridesmaid's dress her daughter, Princess Charlotte, was to wear at the ceremony.
"Charlotte's dress is too big, too long, too baggy," the text said, according to the book. "She cried when she tried it on a home." 
"Right, and I told you the tailor has been standing by since 8am. Here. At KP," Meghan replied, according to Harry's account. "Can you take Charlotte to have it altered, as the other mums are doing?"
Harry also writes that Kate complained about a party for the page boys taking part in the ceremony, which included her son, Prince George.
When Harry came home, he "found Meg on the floor. Sobbing," he said in the book.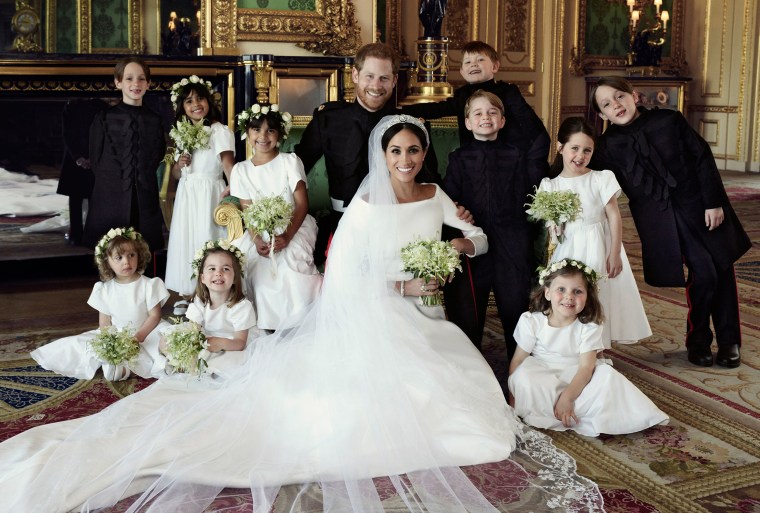 When rumors about the pre-wedding problems between Meghan and Kate first hit British tabloids, it was alleged that Kate was the one left in tears from their interactions.
But in a 2021 sit down with Oprah Winfrey, Meghan said it was the opposite.
"The reverse happened," Meghan told Winfrey. "A few days before the wedding, (Kate) was upset about something — the issue was correct, about flower girl dresses — and it made me cry and it really hurt my feelings."
She also noted that Kate later "owned" the issue.
"She brought me flowers and a note apologizing, and she did what I would do if I knew that I hurt someone, to just take accountability for it," Meghan told Winfrey.
Kensington Palace, which represents the Prince and Princess of Wales, and Buckingham Palace have declined to comment on "Spare." A representative for Prince Harry also declined to comment on the record.