One of the biggest days of King Charles III's professional life is finally happening after a lifetime of preparing.
His coronation ceremony on May 6 will be the first time the St. Edward's Crown is placed on his head. He was officially installed as the British monarch during the ascension ceremony in September, when his mother, Queen Elizabeth II died.
As her eldest child, King Charles III knew he'd take over the throne one day. Here are some key life milestones that have led to his crowning moment.
1948: Born and christened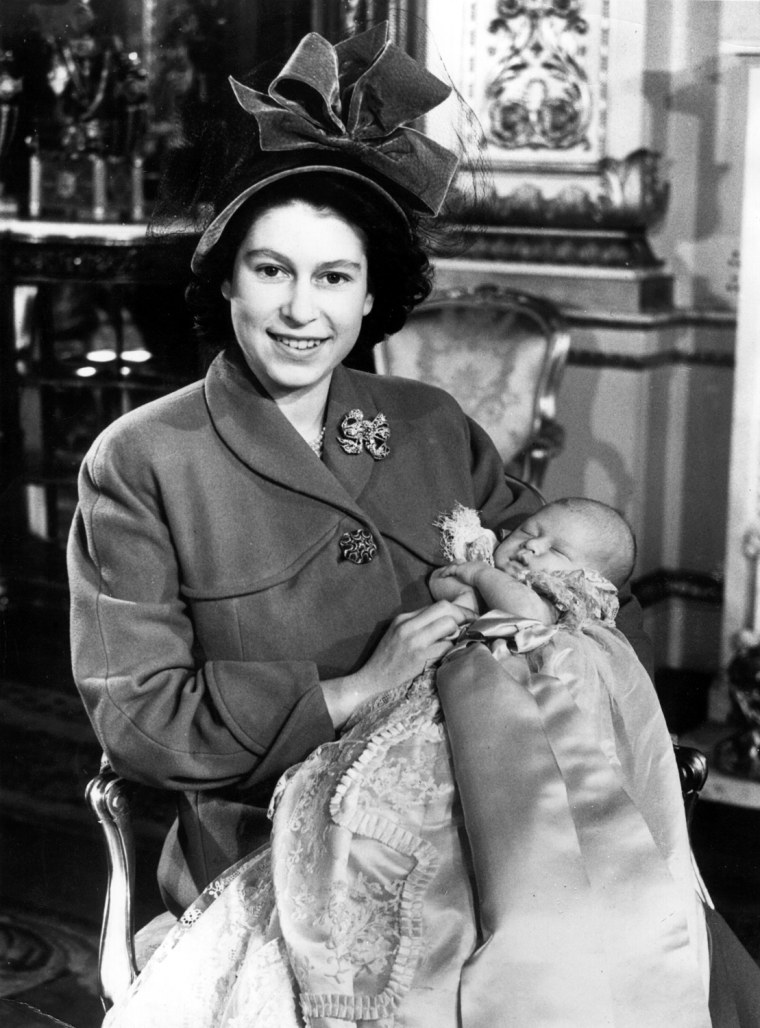 The king was born on November 14, 1948. The following day, he was christened at Buckingham Palace in London. He is now 74.
1949: The last year as an only child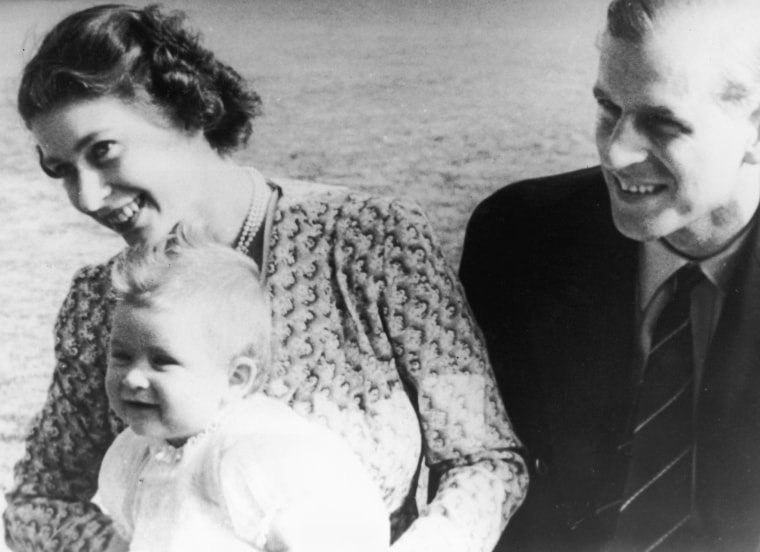 King Charles was an only child for the first two years of his life. This photo was captured in July of 1949. His first sibling, Princess Anne, was born on August 15, 1950.
1960: A royal family of five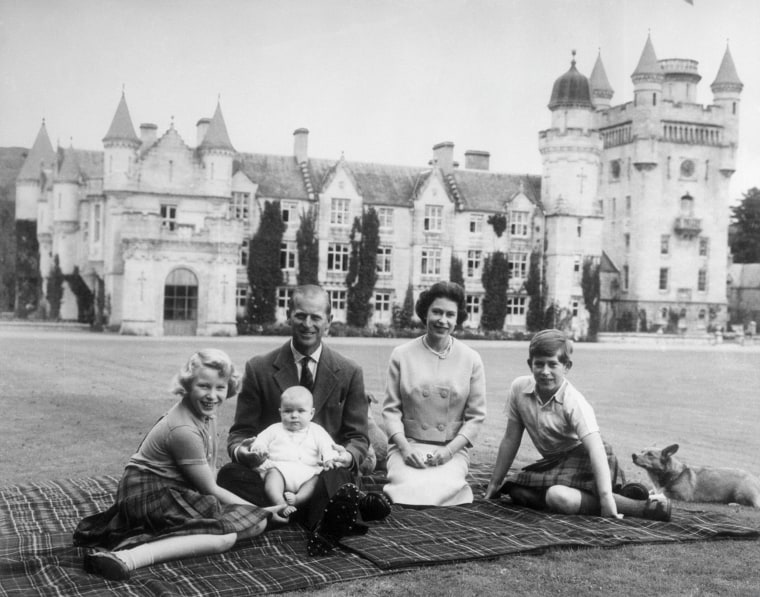 King Charles became the oldest of three kids in 1960, when Prince Andrew, Duke of York, was born. This photo captures the royal family of five having a picnic outside of Balmoral Castle. Prince Edward, Duke of Edinburgh, was later born in 1964.
1967: Starts at Trinity College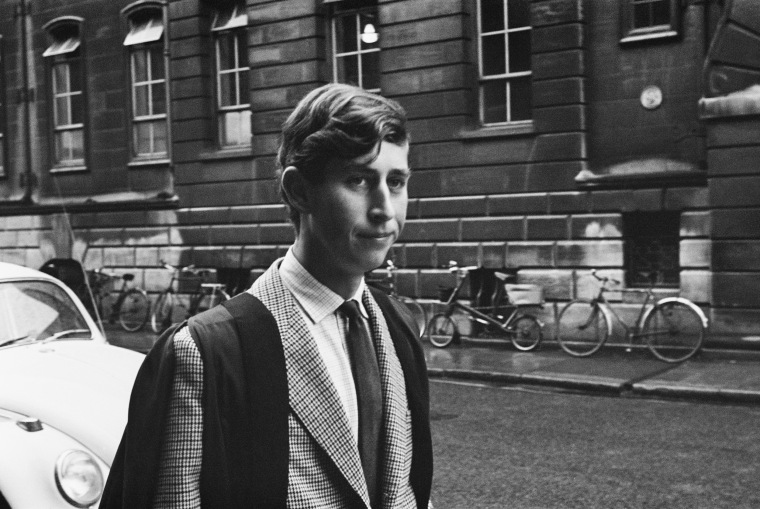 Then-Prince Charles started at Trinity College in 1967 at age 19. He studied archaeology, anthropology and later history as an undergraduate from 1967 to 1970, according to the school's website. Trinity College is apart of the University of Cambridge system.
1968: Becomes a knight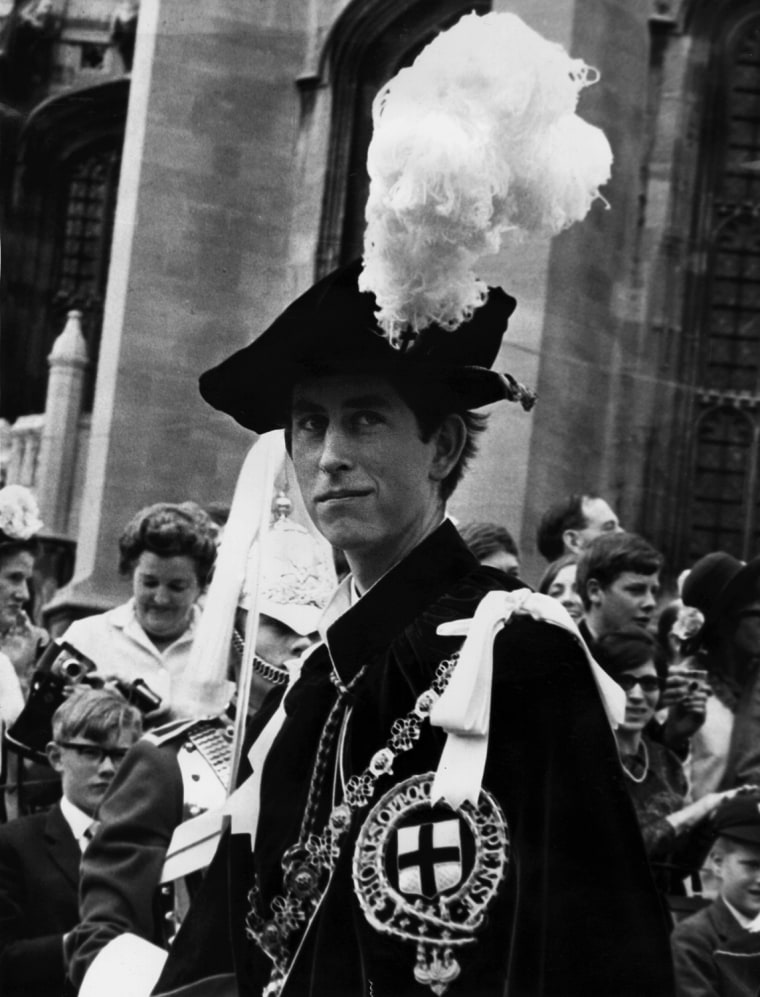 In 1968, then-Prince Charles' title had a new addition when he became Knight of the Most Noble Order of the Garter at age 20 and there was a celebration at Windsor Castle in honor of this milestone. He was also the Prince of Wales, a title he started using at age 9.
1969: 21 and a prince again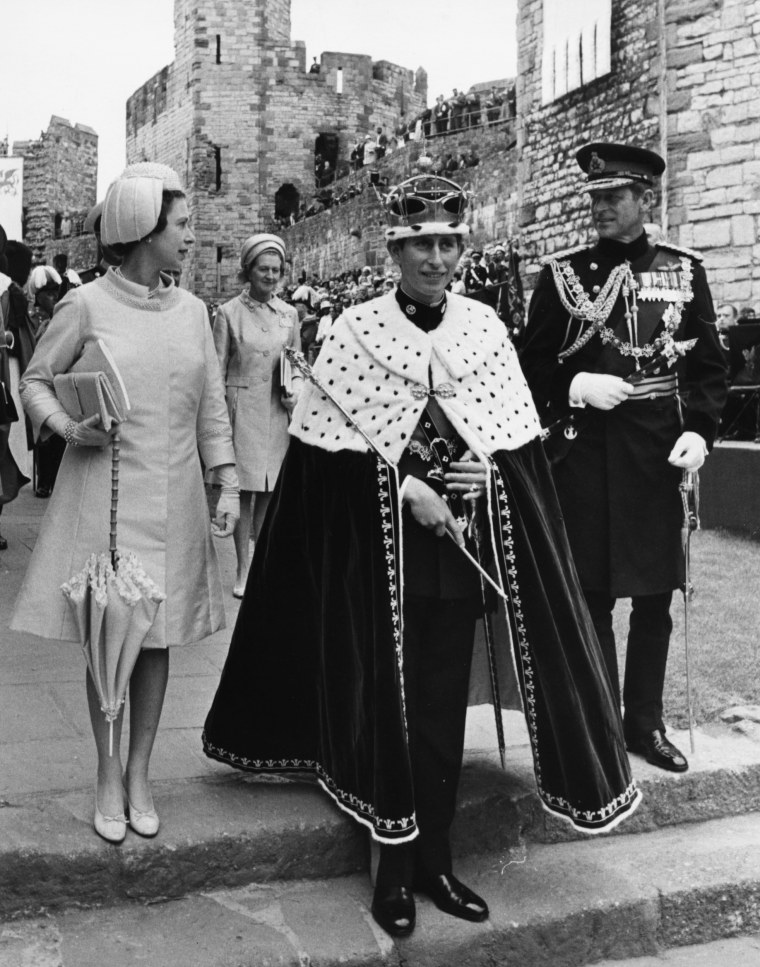 King Charles was formally invested with the title of Prince of Wales at a ceremony at Caernarvon Castle in Wales on July 2, 1969. He was 21 years old.
1970s: Meets Camilla Shand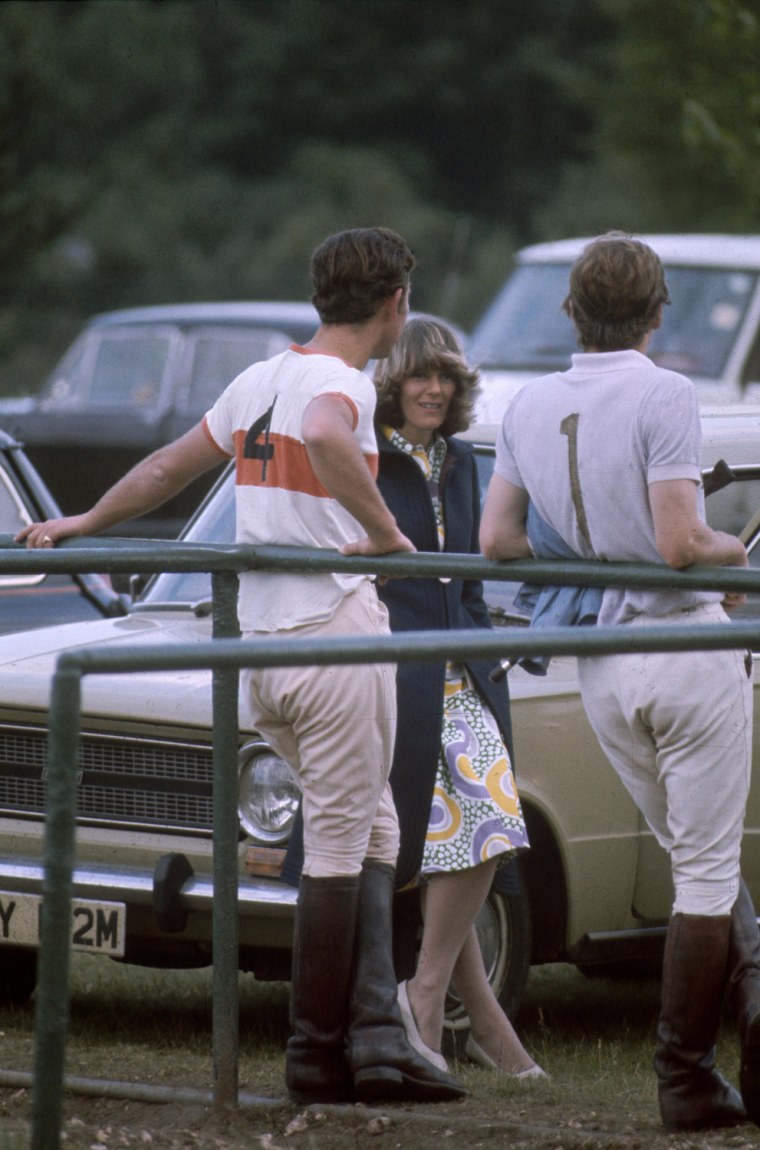 Around 1970, the king met his second and current wife who was known as Camilla Shand at the time. Buckingham Palace disapproved of their budding relationship, so they both ended up marrying other people but later reconnected.
Later in the 1970s: Camilla Parker-Bowles and Diana Spencer attend King Charles' steeplechase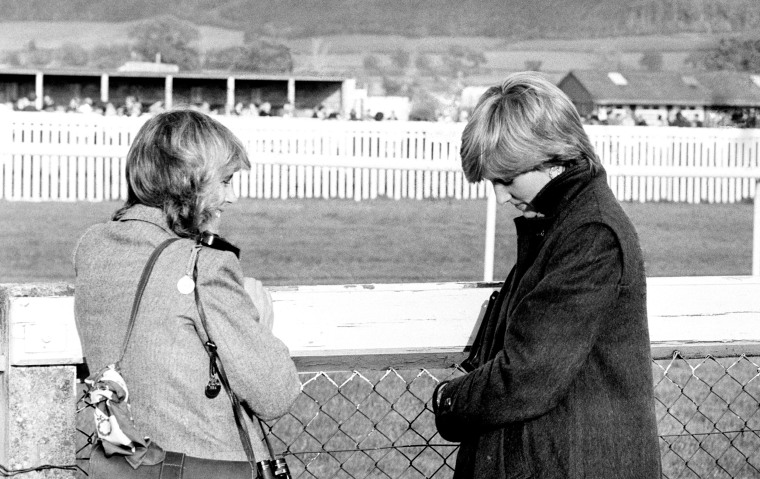 Camilla Shand married Andrew Parker-Bowles in 1973.
The king met Lady Diana Spencer in 1977 and began dating in the years following.
Around that time, both women attended a Steeplechase event where now-King Charles was competing.
February of 1981: Gets engaged to Diana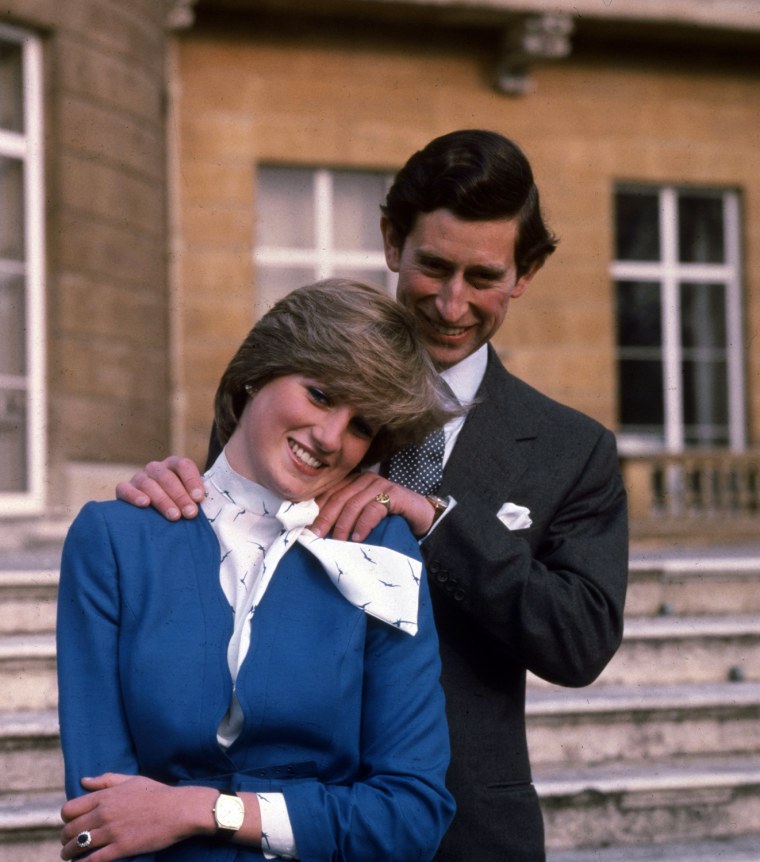 Then-Prince Charles and Lady Diana got engaged in February of 1981. They posed for pictures, including this one, outside of Buckingham Palace after announcing the news.
July of 1981: Marries Diana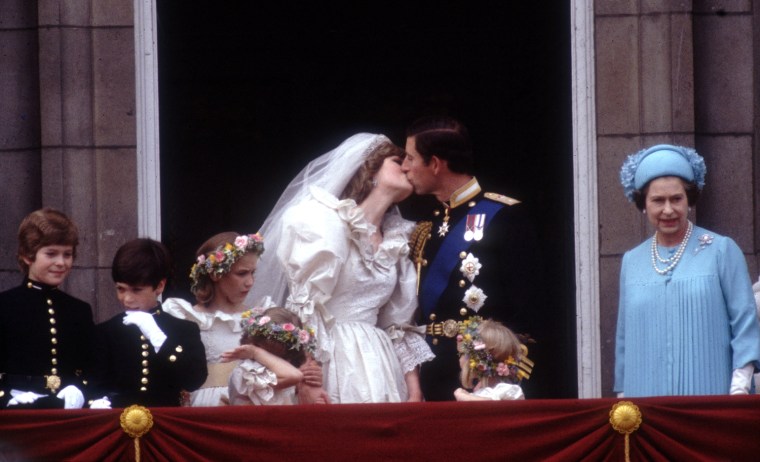 The couple married on July 29, 1981 in a show-stopping ceremony at St. Paul's Cathedral in London.
August of 1981: Honeymoon pics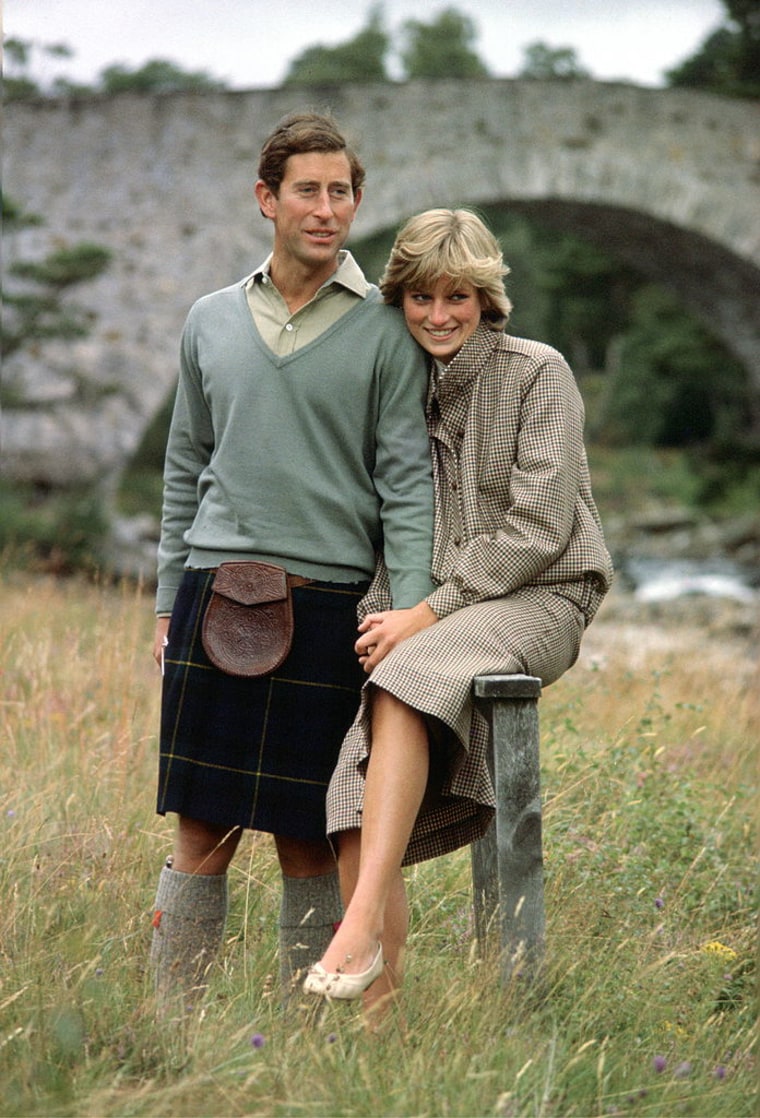 Then-Prince Charles and Princess Diana posed for pictures in Balmoral, United Kingdom, during their honeymoon.
June of 1982: William is born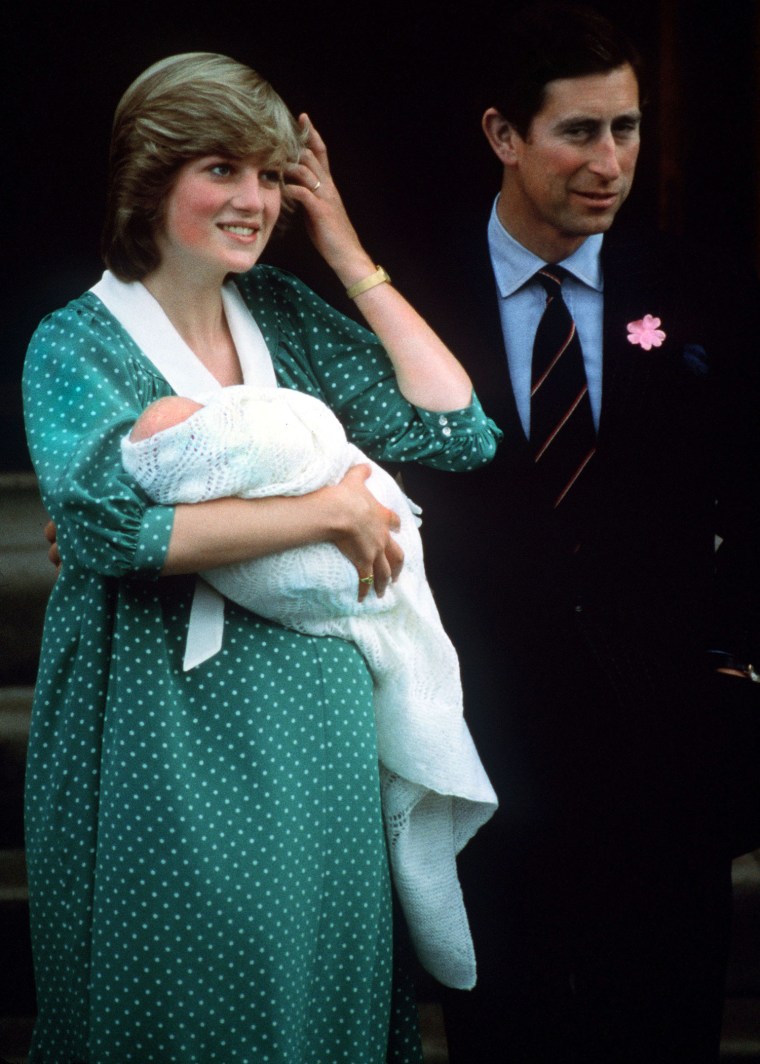 The couple had their oldest son, Prince William, on June 21, 1982.
December of 1982: William at 6 months old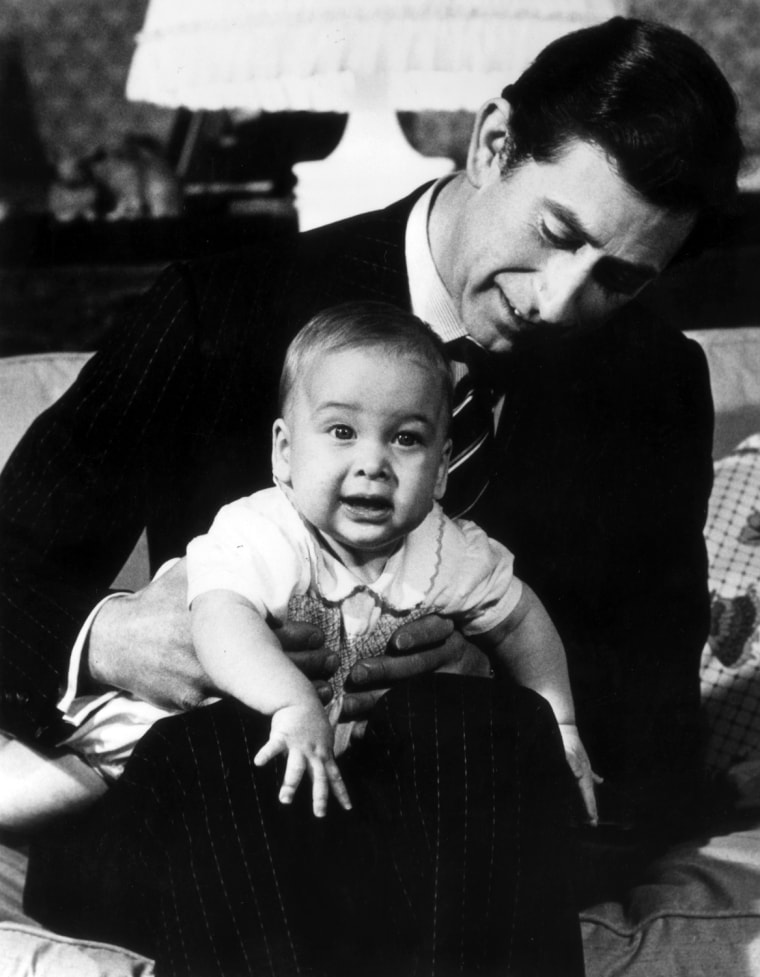 Then-Prince Charles and William at Kensington Palace in London in December of 1982. Kensington Palace was the residence granted to him by Queen Elizabeth II, who lived at Buckingham Palace at the time.
1984: Harry is born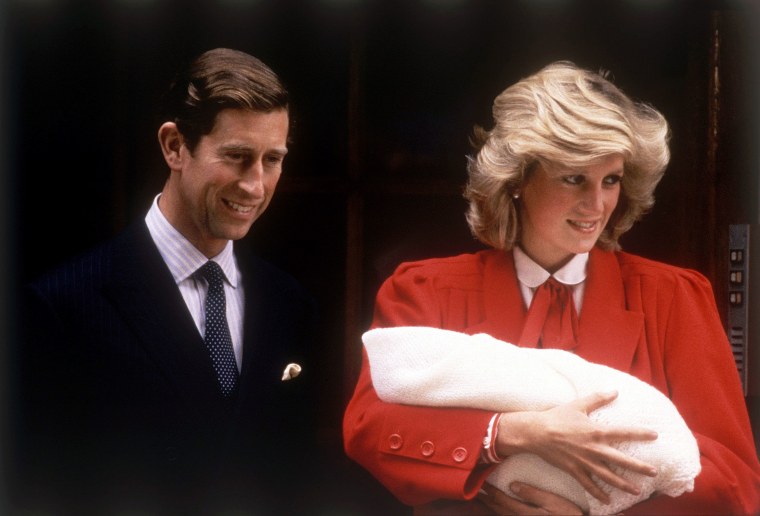 King Charles' youngest son, Prince Harry, was born on September 15, 1984.
1985: Love of polo continues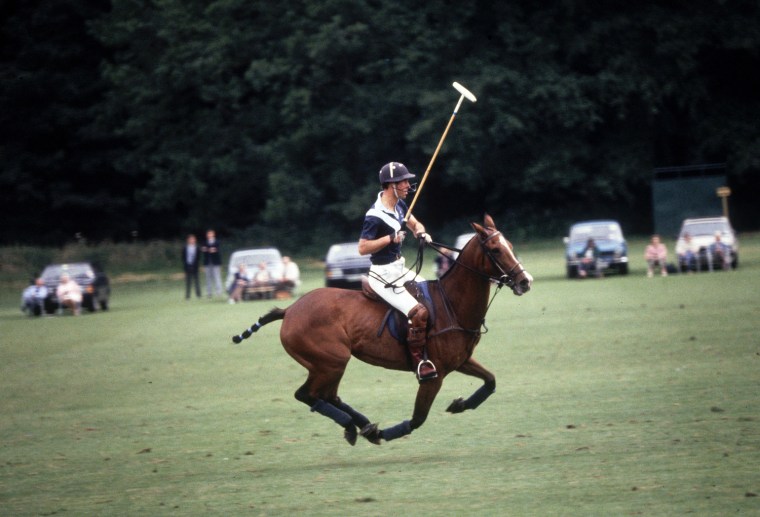 King Charles, a skilled horseman, has long loved polo and once competed as often as his royal duties allowed. He played for the Diables Bleus team in 1985.
1986: The family of 4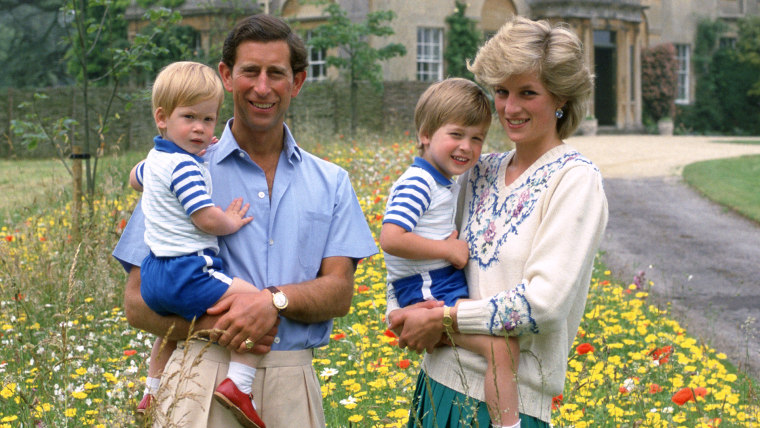 The couple with their 4-year-old and their 2-year-old in Tetbury, England.
1995: Last year married to Diana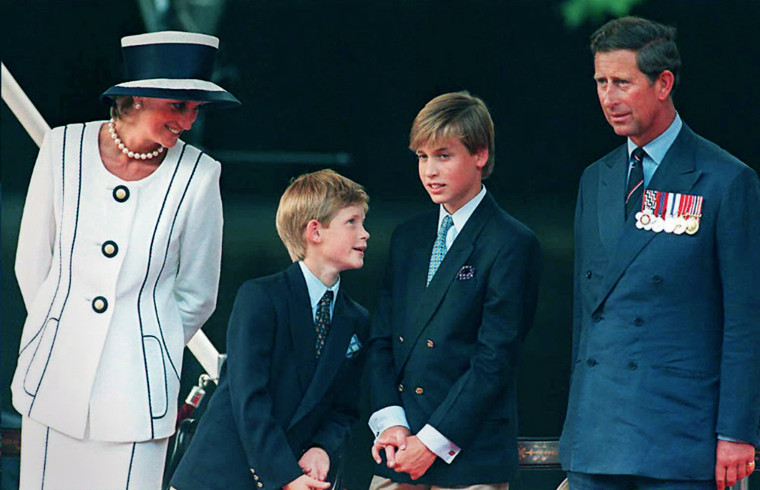 By 1995, then-Prince Charles and the Princess of Wales had been estranged. He spent much of his time living at Highgrove and she lived at Kensington Palace. They divorced a year after this photo was taken.
1997: Diana dies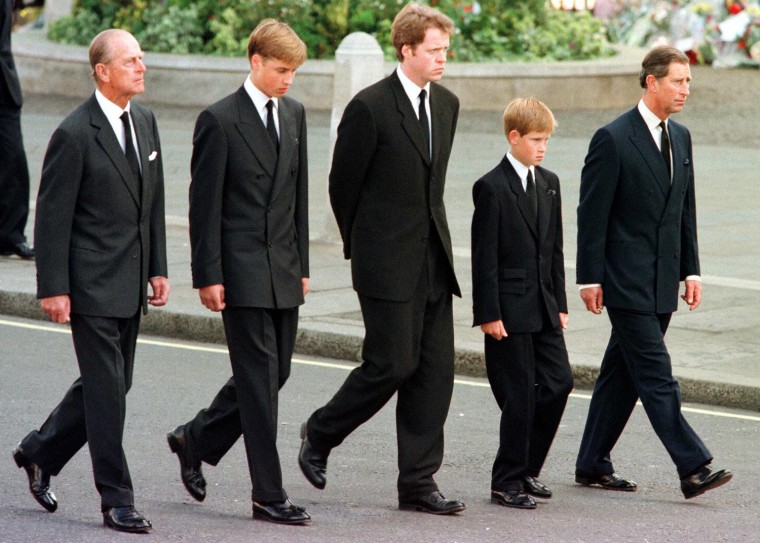 Princess Diana died in a car accident on Aug. 31, 1997 as she and her boyfriend, Dodi Fayed, were fleeing a paparazzi frenzy. Now-King Charles and their sons, along with his dad and Diana's brother, walked behind her coffin as it moved through the streets of London.
2005: Marries Camilla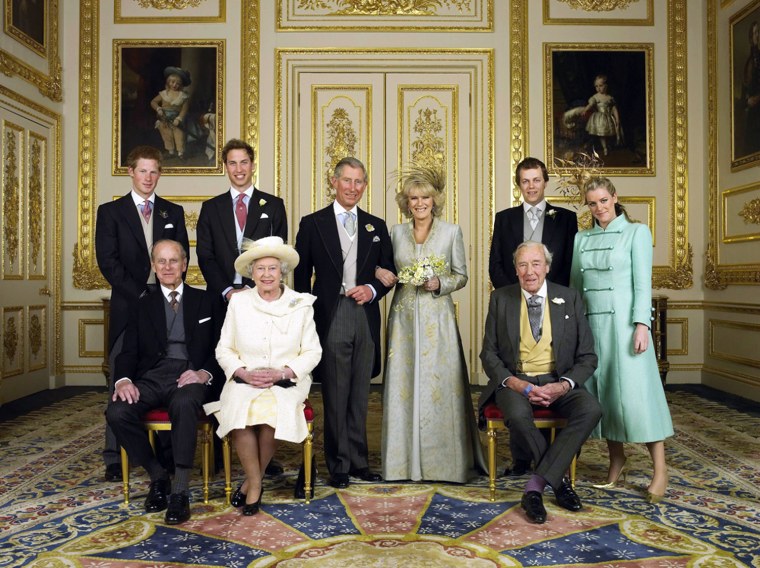 On April 9, 2005, then-Prince Charles married Camilla at Windsor Guildhall in Windsor. Their families posed for an official wedding photo together after the ceremony.
2008: Turns 60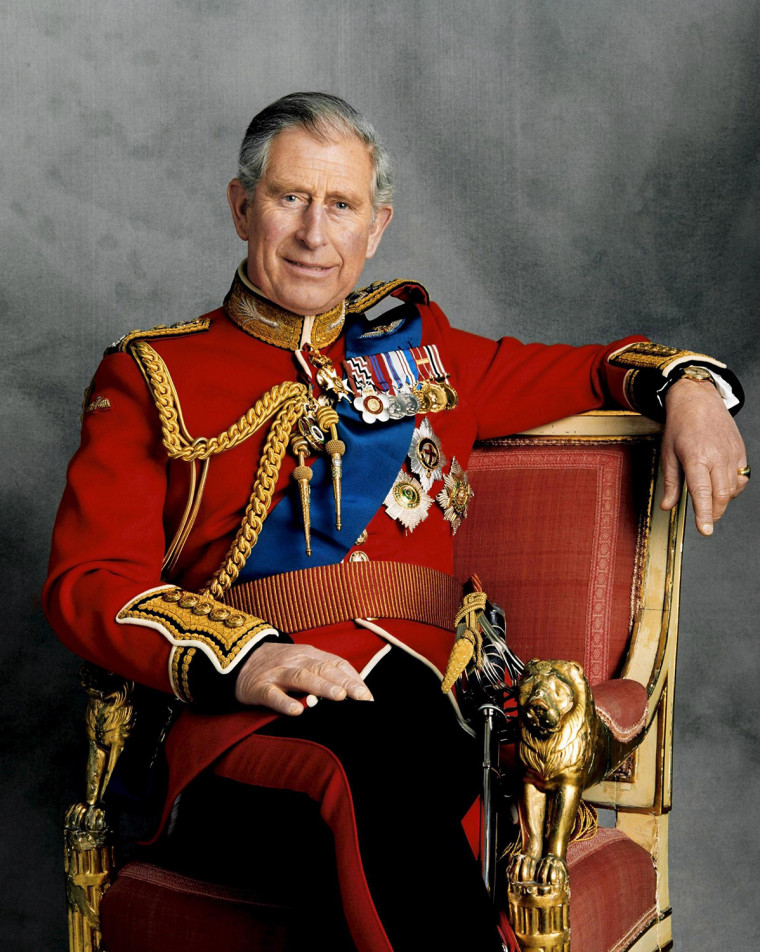 Then-Prince Charles, the Prince of Wales, turned 60 on November 14, 2008. The day before, an official portrait of him was released to celebrate his milestone birthday.
2011: Eldest son gets married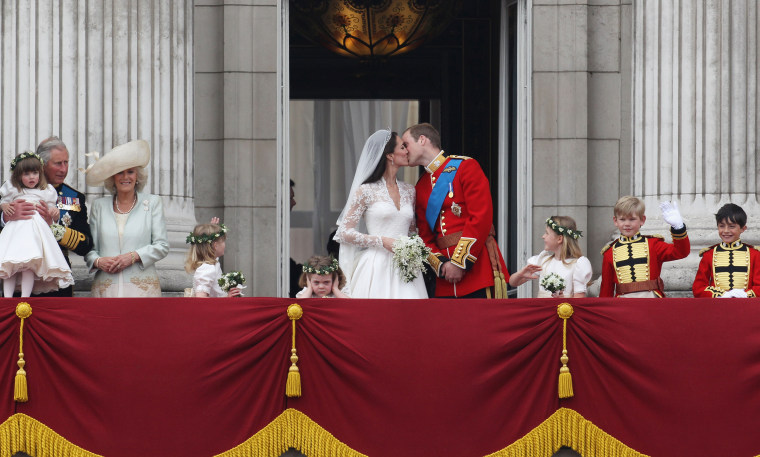 Prince William, Duke of Cambridge, married the former Kate Middleton, making her the Duchess of Cambridge, on April 29, 2011.
2015: New royal stamp sheet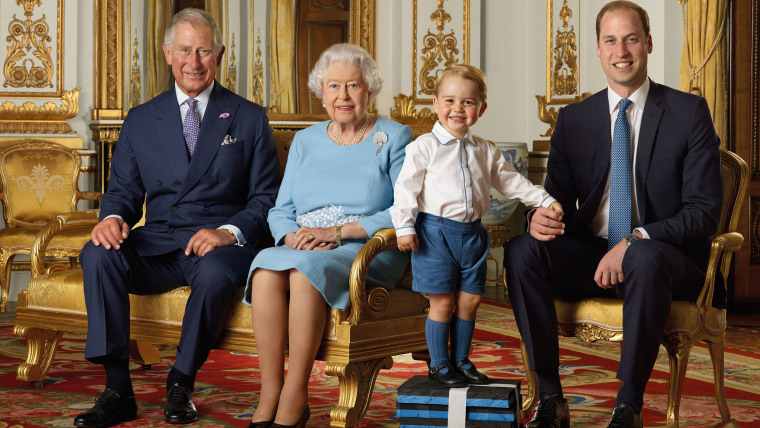 Four generations of the royal family posed in 2015 for what would later become a new stamp, which was issued to celebrate Queen Elizabeth II's 90th birthday. Buckingham Palace released the photo to the public in 2016.
May of 2018: Youngest son gets married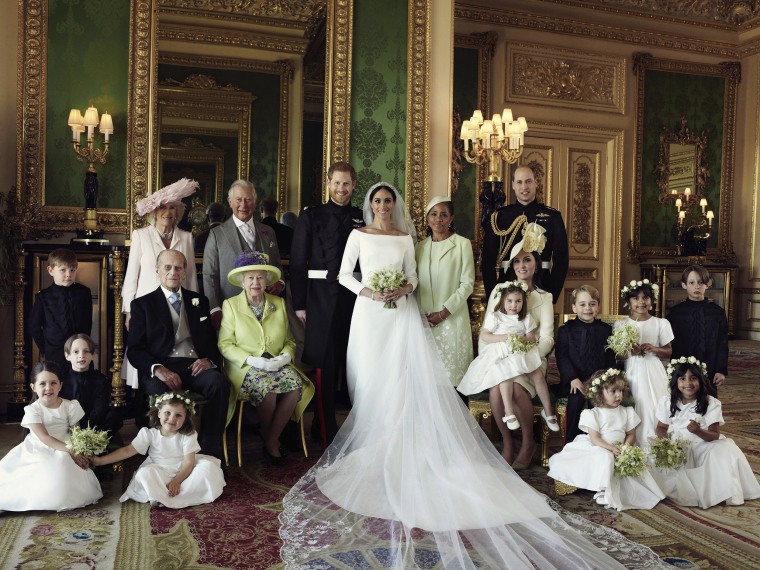 Prince Harry married Meghan Markle on May 19, 2018 and their families posed for an official photo after the ceremony. Upon their marriage, they became the Duke and Duchess of Sussex.
December of 2018: Spends Christmas with his sons and their wives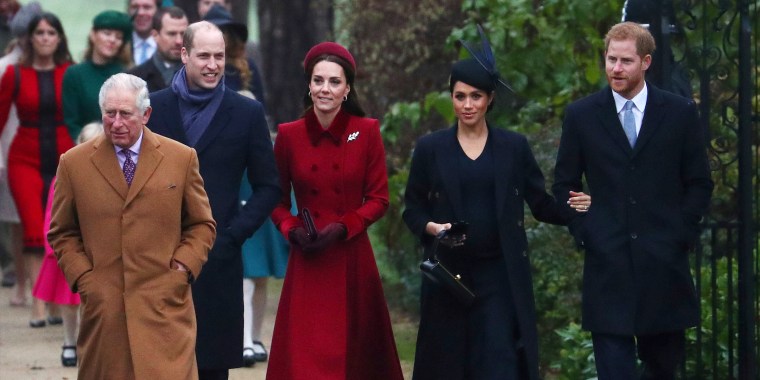 Now-King Charles, his sons and their wives all attended St. Mary Magdalene's Church on Christmas day in 2018. Prince Harry's wife, Meghan Markle, was pregnant with Archie at the time.
2019: Attends Parliament opening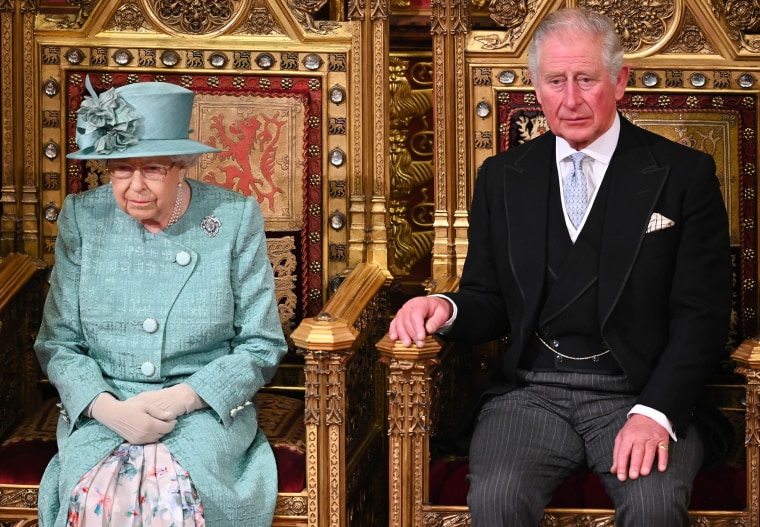 Now-King Charles and his mother attended the state opening of Parliament in the House of Lord's chamber in London on Dec. 19, 2019.
2022: His mother, Queen Elizabeth II, dies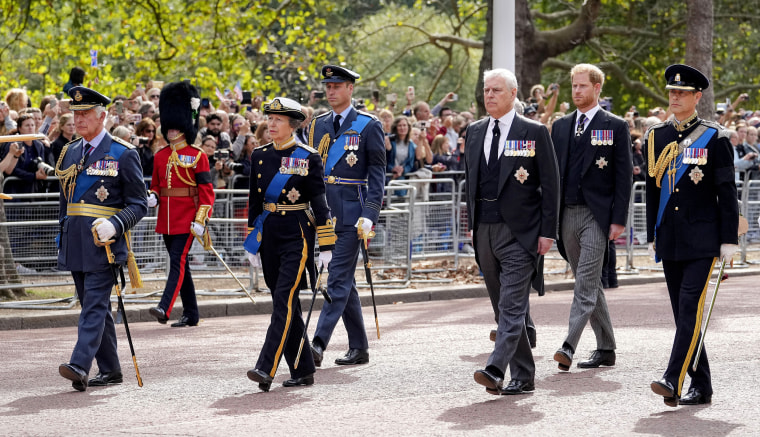 King Charles' mother, Queen Elizabeth II, died on Sept 8, 2022 at age 96. The king was automatically installed in the role after her death. The following week, he and his siblings and his two sons walked behind her coffin as it traveled from Buckingham Palace to Westminster Hall in London.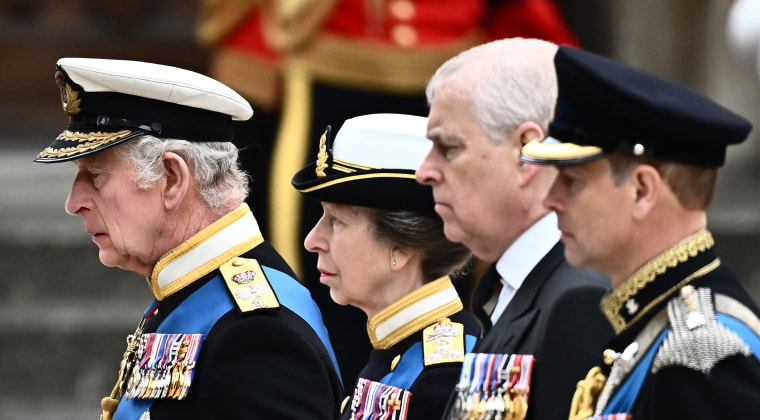 2023: King Charles III and Camilla, Queen Consort, ready for his coronation ceremony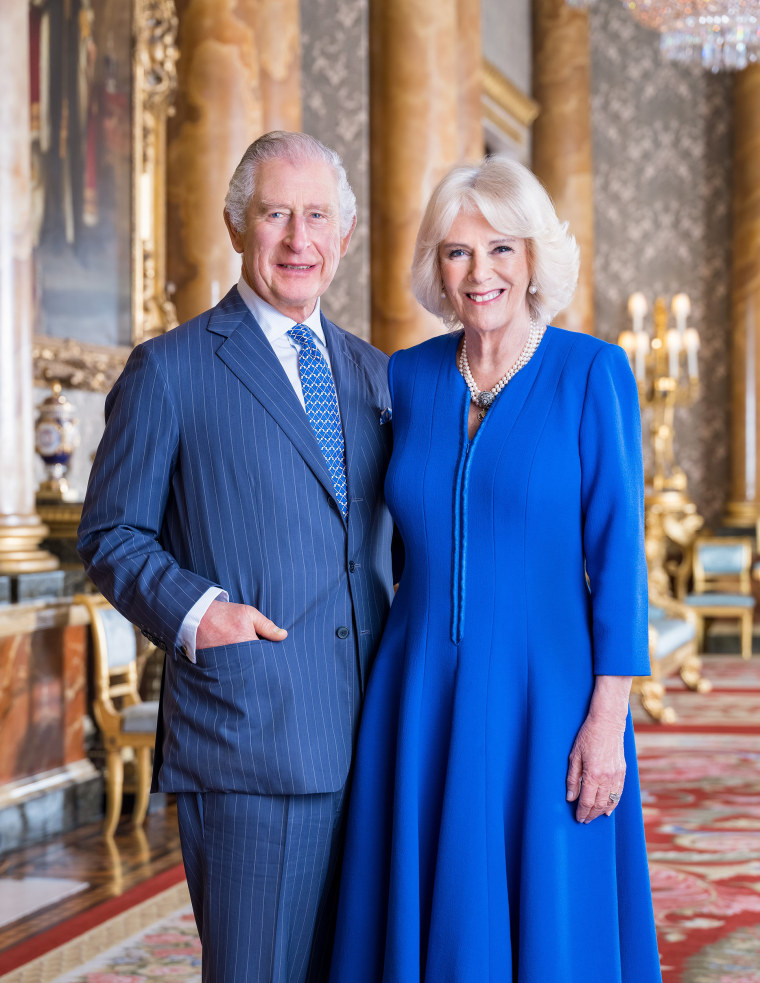 King Charles III and Camilla, Queen Consort, on April 4, 2023, almost an exact month before his coronation ceremony.
Here's how to watch King Charles III's crowning.