Catherine, Princess of Wales, candidly reflected on the late Princess Diana while visiting Wales this week.
The former Kate Middleton made rare comments about her mother-in-law while chatting with the public outside the Dowlais Rugby Club in Merthyr Tydfil, Wales, on April 27.
In a video shared by Instagram user @all.thats.pretty, a person points out her sapphire engagement ring, which used to be Diana's.
"It's the same ring and it's exactly the same size as when I tried it on," Kate can be heard saying in the clip. "It's very special. What an honor to be able to wear it."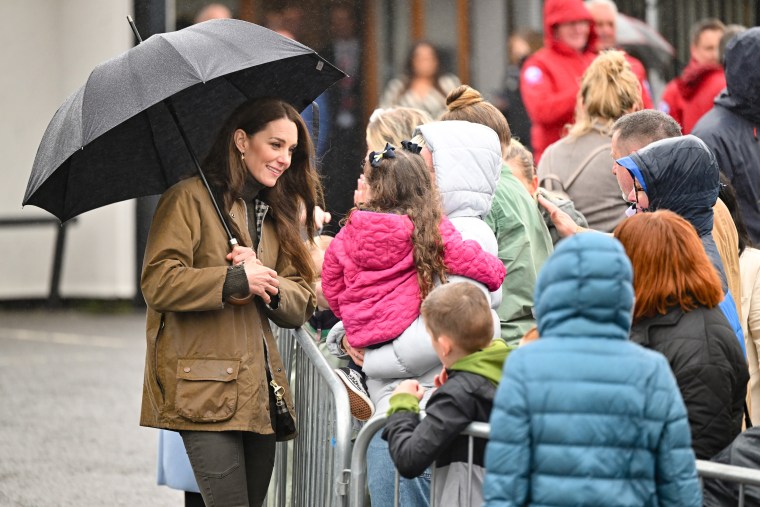 "I never, sadly, got to meet her," Kate continued, touching on how Diana would have enjoyed being a grandmother.
"She'd be brilliant," she continued about how the former Princess of Wales would have been with her grandchildren. "We miss her every day."
The Prince and Princess of Wales are visiting Wales to celebrate the 60th anniversary of Central Beacons Mountain Rescue. Their April 27 visit was day two of their tour.
On Feb. 6, 1981, a then-Prince Charles proposed to Diana with the stunning sapphire ring. William would later ask Kate to marry him in October 2010 with the same ring.
The late royal died on August 31, 1997, following a car accident in Paris, France.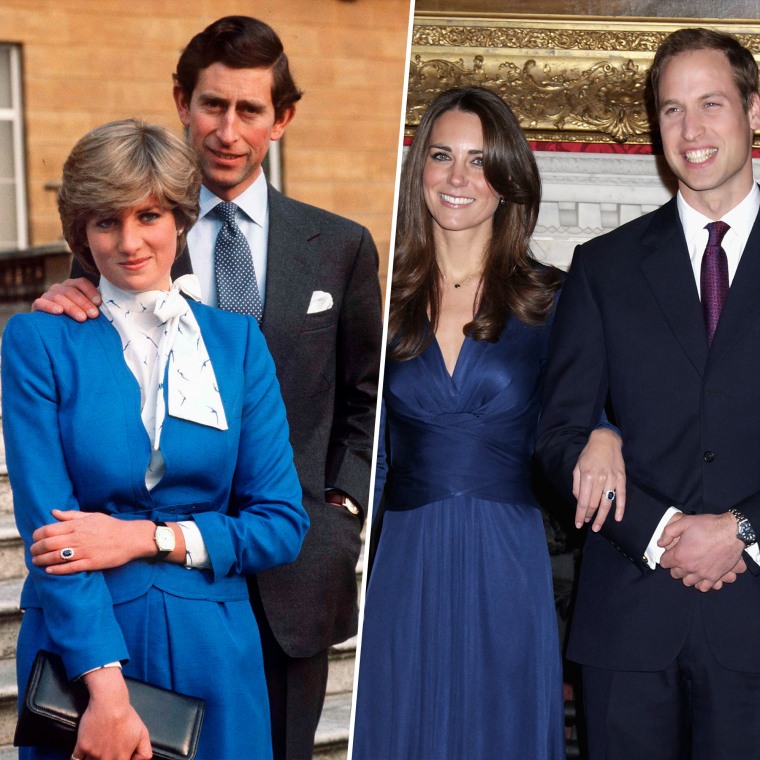 Over the years, the future queen consort has worn several of Diana's jewelry and tiaras. Some have even spotted similarities in Kate and Diana's outfits.
Kate also inherited her mother-in-law's title, Princess of Wales, after Queen Elizabeth II died. In his first official remarks following the queen's death, Prince Charles III unveiled the new titles.
"With Catherine beside him, our new Prince and Princess of Wales will, I know, continue to inspire and lead our national conversations, helping to bring the marginal to the centre ground where vital help can be given," he said in the Sept. 9 televised address.
At the time, a palace spokesperson said Kate "appreciates the history associated with this role" but would "understandably want to look to the future as she creates her own path."
"The couple are focused on deepening the trust and respect of the people of Wales over time. The Prince and Princess of Wales will approach their roles in the modest and humble way they've approached their work previously," the spokesperson continued.