Catherine, Princess of Wales and future queen consort, appeared to match with her 8-year-old daughter, Princess Charlotte, for the coronation of King Charles III.
Both had their brown hair styled in a smooth bun decorated not with a tiara, but with a silver headpiece in the shape of sparkling leaves.
The former Kate Middleton did not wear a tiara at the request of Charles and Camilla, the queen consort.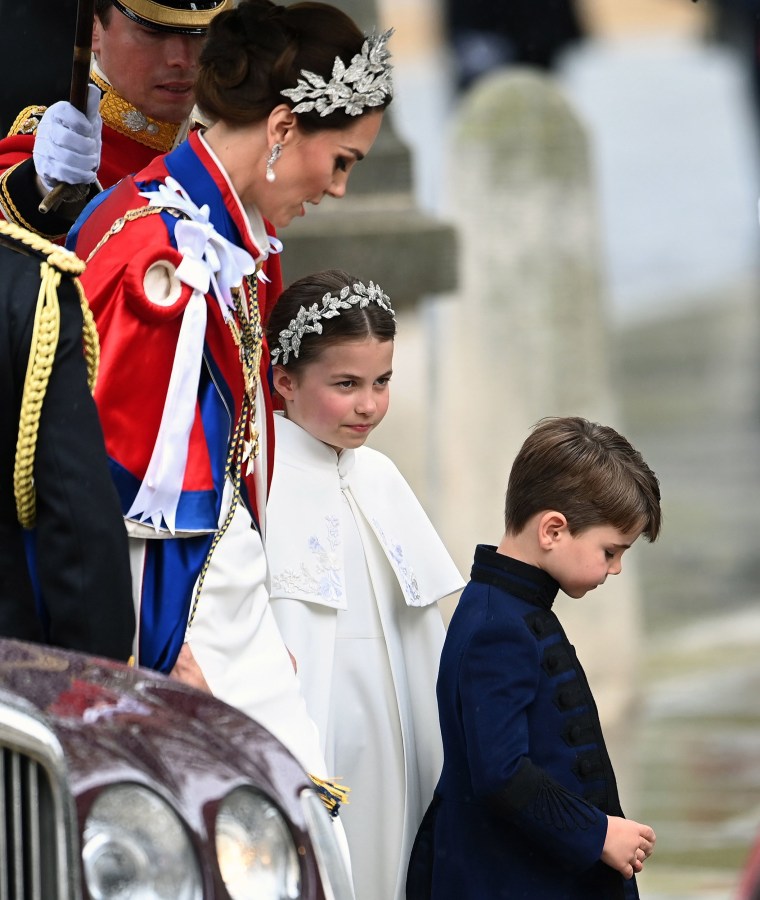 Kate also seemed to match her husband, Prince William, wearing a formal robe and mantle of blue and red overlaid with regalia, fitting for the couple next in line for the throne.
Under the draping robe, she donned an ivory gown with silver embroidery in the shape of roses, thistles, daffodils and shamrocks. She also wore pearl and diamond earrings that belonged to Princess Diana.
Princess Charlotte looked adorable in an all-white ensemble, including a cape adorned with silver accents, and paired with white Mary Jane shoes. During the ceremony, she sat with her parents in the pews of Westminster Abbey.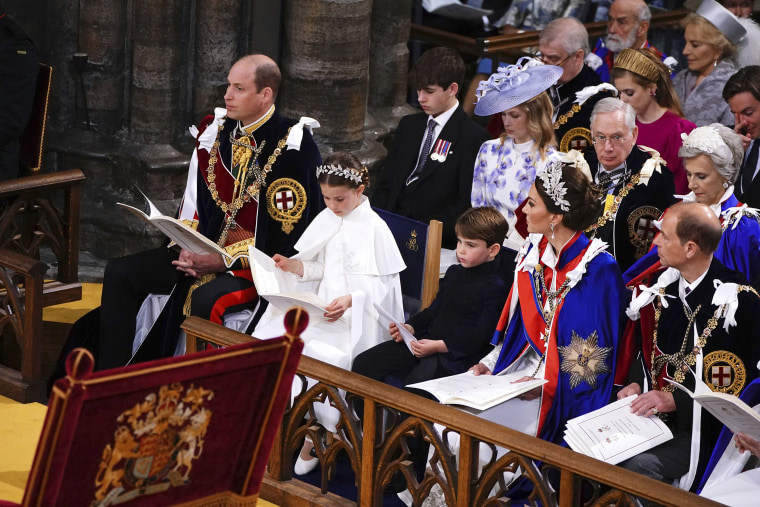 As the family processed in, Charlotte walked behind her parents and at one point, held tight onto the hand of her younger brother, 5-year-old Prince Louis.
Her older brother, Prince George, meanwhile, sported a bright red ensemble for his role as one of Charles' pages of honor. He did not process in with his parents and siblings, but instead, followed closely behind his grandfather as he entered Westminster Abbey, carrying his heavy ceremonial robes.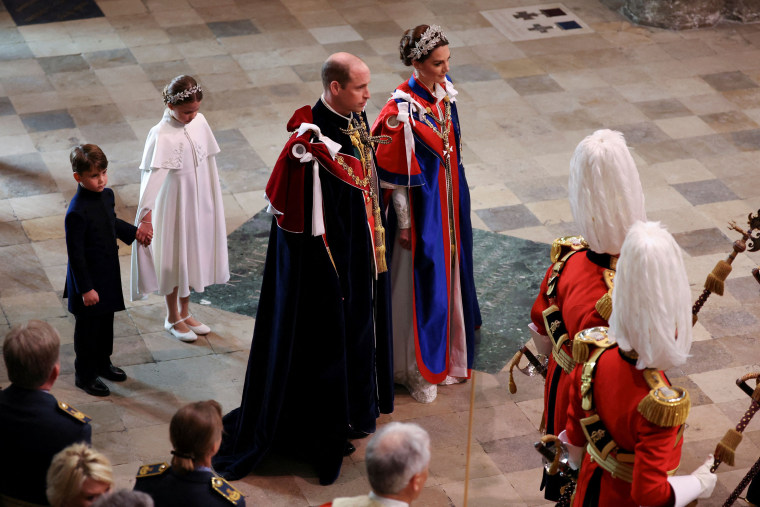 For live updates on the progression of King Charles III's historic coronation ceremony, the first in 70 years, follow along at TODAY.com.