Prince William and Catherine, Princess of Wales, made a glamorous return to the British Academy Film Awards (aka BAFTAs) in matching black and white on the red carpet.
The couple dazzled at Britain's version of the Oscars on Feb. 19 in London after having not attended the previous two ceremonies.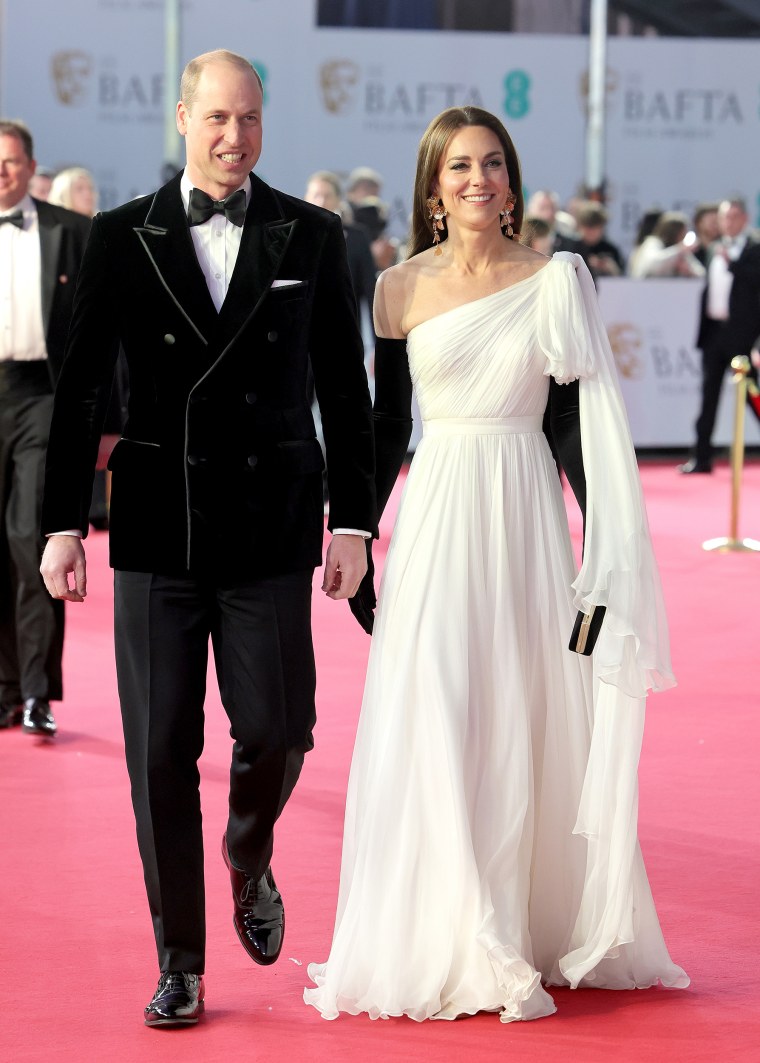 Their appearance also marked their first time at the event as the Prince and Princess of Wales. They were given the new titles when King Charles III assumed the throne following the death of Queen Elizabeth II last year.
The former Kate Middleton honored the event's theme of sustainability by wearing a restyled Alexander McQueen gown that she first wore to the BAFTAs in 2019. She accessorized her look with a pair of long black gloves and gold jewelry.
The Princess of Wales did the same thing at the 2020 BAFTA ceremony when she rewore a gold-and-white Alexander McQueen dress that she has previously worn on a 2012 trip to Malaysia.
William sported a black velvet tuxedo and black bow tie as he walked the red carpet at London's Royal Festival Hall. The event has particular importance to William because he has been the president of the British Academy of Film and Television Arts since 2010.
The Prince and Princess of Wales did not attend the last two BAFTA ceremonies because the 2021 edition was virtual and William was unable to make a video address due to the death of his grandfather, Prince Philip.
They missed last year's ceremony due to "diary constraints," Kensington Palace officials said at the time, according to Variety. William made an appearance through a prerecorded video.
The ceremony on Feb. 19 also honored William's late grandmother, Queen Elizabeth II, who was given a tribute by acting legend Helen Mirren. She won a BAFTA and an Oscar in 2007 for her portrayal of Queen Elizabeth in "The Queen."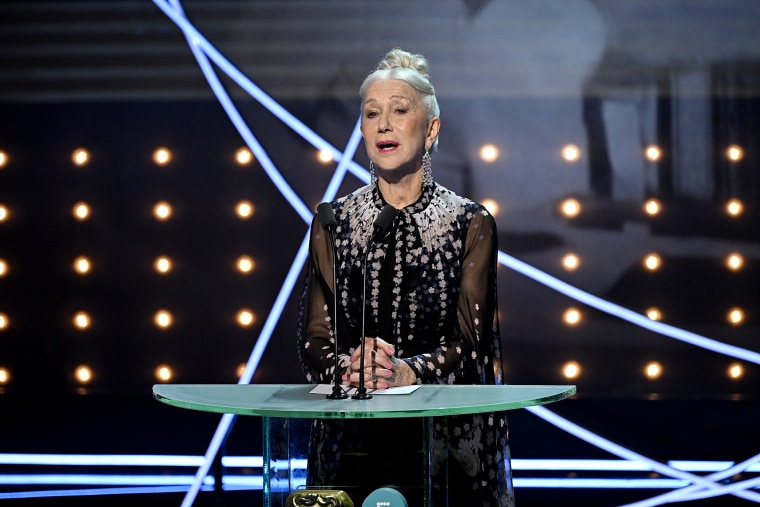 "Cinema at it's best does what her majesty did effortlessly — bring us together and unite us in a story," Mirren said during the tribute.
Mirren reflected during the broadcast on what the queen meant to her.
"I'm Elizabethan, and she was there for my whole life," Mirren said. "So her passing, it was massive for me."
The awards are a precursor to the Oscars, so the winners may give a glimpse into who will take home the big trophies next month.
The German anti-war film "All Quiet on the Western Front" took home seven BAFTA awards, including best director and best film. Austin Butler won best leading actor for "Elvis," and Cate Blanchett won best actress for her performance in "Tar."