When King Charles III is formally crowned at his May 6 coronation, he will be joined by members of the royal family — and a few non-royal family members, too.
Charles' wife, Camilla the queen consort, is also the mother of two children from her first marriage to Andrew Parker Bowles. She is a grandmother of five.
Three of the Camilla's grandchildren from her first marriage will join her grandkids to participate in Charles' coronation this weekend as pages of honor. They also joined them on the balcony.
Freddy Parker Bowles, 13, and 13-year-old twins Gus and Louis Lopes, the queen's grandsons, are among the eight boys selected to be pages of honor, carrying the king's heavy robes down the aisle of Westminster Abbey. Prince George, Charles' eldest grandson, is also a page of honor, breaking with royal tradition that normally relatives don't hold this position.
Who are Camilla's children?
Camilla, 75, was married to Andrew Parker Bowles from 1973 to 1995. The former couple share a son, award-winning food writer Tom Parker Bowles, 48, and a daughter, art curator Laura Lopes, 45.
Interestingly, King Charles, 74, who knew the Parker Bowles for many years prior to his marriage to Camilla, is both Tom Parker Bowles' godfather and stepfather.
After Camilla and Andrew Parker Bowles divorced, Camilla went on to marry Charles in 2005, and her son and daughter were present at the ceremony.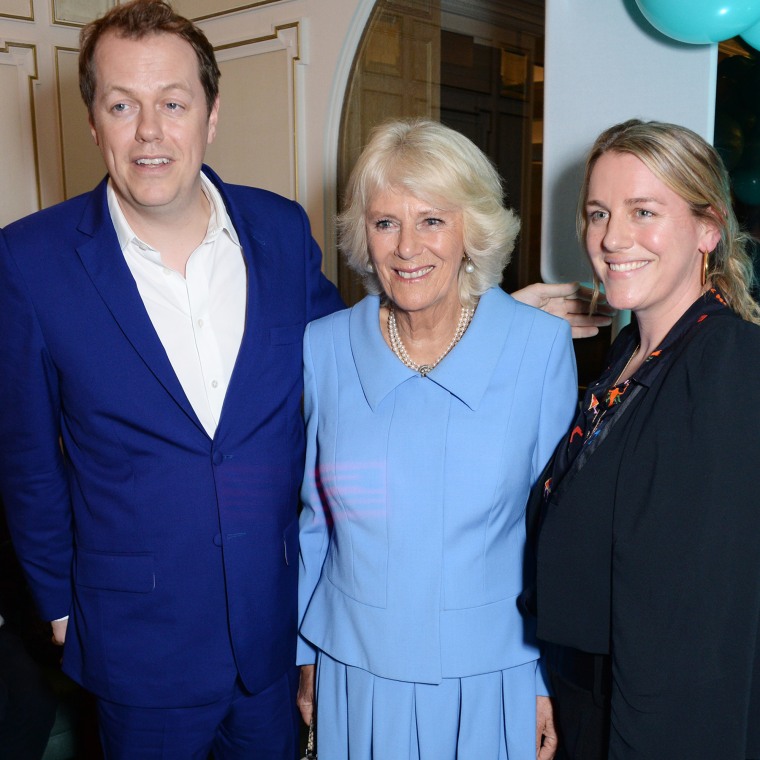 Who are Camilla's grandchildren from her first marriage?
Through her son and daughter from her first marriage, Camilla is a grandmother of five.
Tom Parker Bowles and his ex-wife, fashion editor Sara Buys, share a daughter, Lola, 15, and a son, Freddy, 13.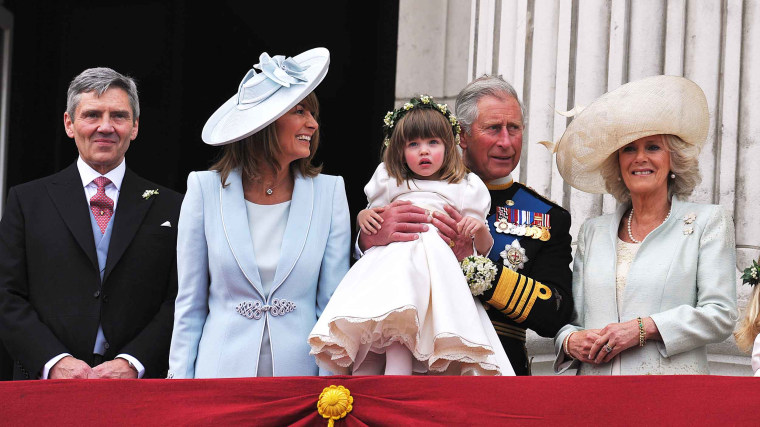 Laura Lopes and her husband, accountant Harry Lopes, share three children: a daughter Eliza, 15, and 13-year-old twin boys Gus and Louis.
Who are Camilla's royal grandchildren?
Camilla also acts as a grandmother to the children of Charles' sons, Prince William, 40, and Prince Harry, 38, whose mother was Charles' late ex-wife, Diana, Princess of Wales.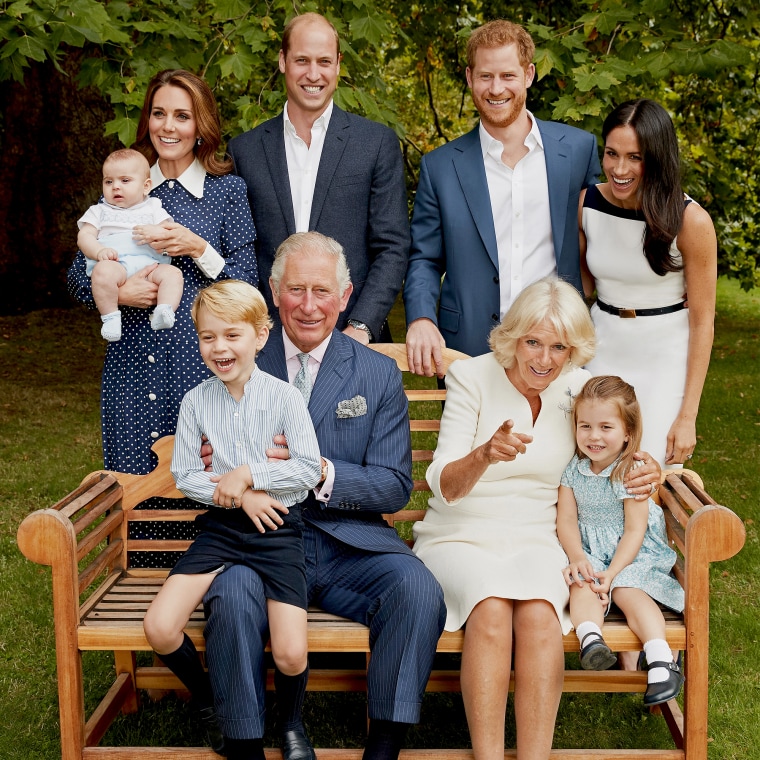 William shares three kids, Prince George, 9, Princess Charlotte, 8, and Prince Louis, 5, with his wife, Catherine, Princess of Wales, 41.
Harry shares two kids, Prince Archie, 3 (whose birthday is on the coronation), and Princess Lilibet, 1, with his wife, Meghan, Duchess of Sussex, 41.
Which role will Camilla's grandchildren play in King Charles' coronation?
In a break from tradition, several of Charles and Camilla's grandchildren will participate in in this weekend's historic coronation at Westminster Abbey. Normally, grandchildren of British monarchs don't hold official roles in the ceremony.
Buckingham Palace announced in April that three of Camilla's grandchildren from her first marriage, Freddy, Louis and Gus, will join Charles' oldest grandchild, Prince George, to serve as pages of honor at the ceremony.
Freddy, Louis and Gus, along with Camilla's great-nephew, Arthur Elliot, will serve as pages of honor for Camilla.
George will be joined by three other pages of honor for his grandfather: Lord Oliver Cholmondeley, Nicholas Barclay and Ralph Tollemache.
What will happen at the coronation?
During the coronation, the 40th to take place at Westminster Abbey since 1066, Charles, who has been ruling since his mother, Queen Elizabeth II, died in September, will be formally crowned monarch of the United Kingdom of Great Britain and Northern Ireland, and also become the head of the Commonwealth.
Camilla will be formally be anointed and crowned queen consort.
Fans of the royals in the United States will have to wake up early to watch the coronation on May 6. The two-hour proceedings start at 11 a.m. UTC, which is 5 a.m. ET and 2 a.m. PT.