Theirs is a bromance that won't be denied, yet Matt Lauer revealed that he and Al Roker weren't always so chummy.
"We had a rough start," Matt admitted Thursday while discussing an ice breaker involving first impressions. "It's amazing we are dear friends now."
It's hard to imagine any chilly feelings between the two TODAY anchors, who famously donned spandex suits to slide down the Olympic luge track together not once, but twice — first at the 2006 Winter Games in Torino, Italy, and then again in Sochi, Russia, in 2014.
But, as Matt explained, their initial meeting decades ago did not fare so well.
"Long story short: We're on the air one time, on local television years ago. Al said something to me that I did not appreciate, live on television," he said.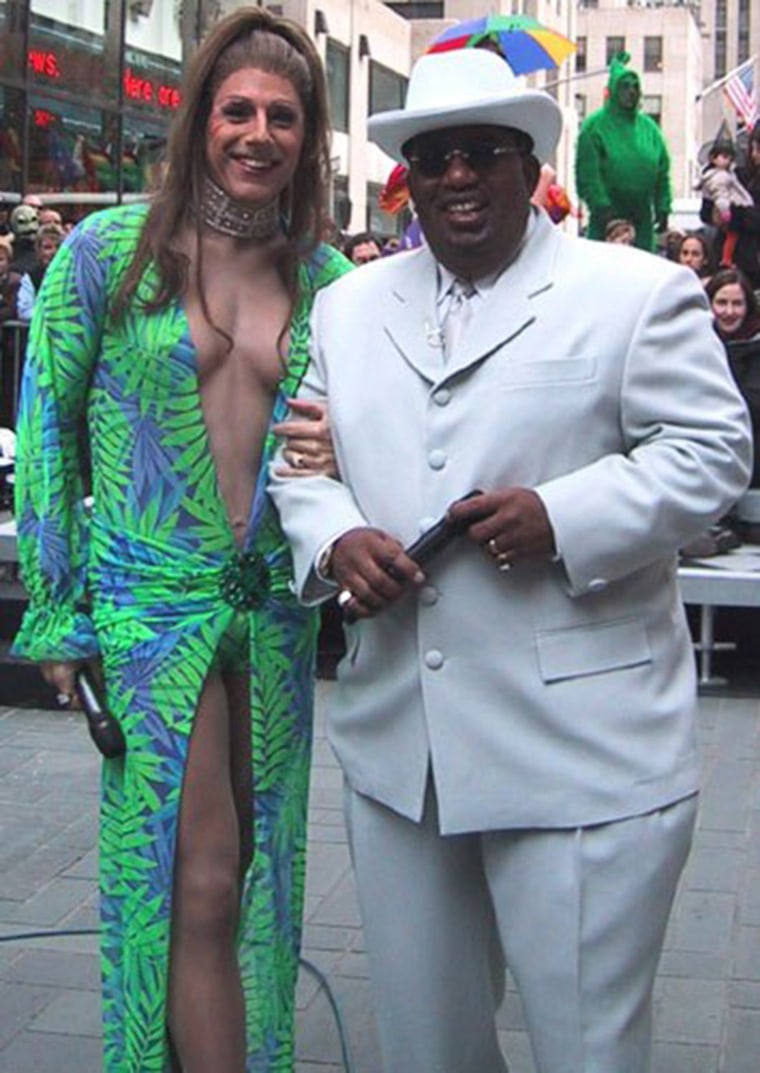 According to Al, Matt flubbed up Al's name, and the meteorologist was none too happy about it.
"He booted my name and I said, 'Wow, not so easy in the big leagues, is it pretty boy?'" Al recounted, prompting a series of gasps from inside Studio 1A.
Others around the TODAY news table chimed in with more positive first impressions they had of each other.
Rapper Ice Cube, who was visiting the studio to talk about his upcoming charity basketball tournament, said he likes to think that "everyone's cool until they prove me wrong."
But he did admit he was particularly fond of Hoda Kotb.
"She's a fine mamma," he said.
To which a clearly delighted Hoda declared: "I think the segment's over."
But first Savannah Guthrie offered up her first impression of Matt, which was far more agreeable than the one Al had of him.
"The first time I met you, I think I thought you were cute — and scary," she said.
Matt said he'd take it.
"That's nice," he said. "Better than 'Not so easy in the big time.'"