Stand back, Jennifer Lawrence! Larry David has a new young admirer. Enter Rosie Perez.
"I've fallen in love with this man!" Perez, who appears opposite David on Broadway in "Fish in the Dark," enthused on TODAY Thursday. "He's odd, he's weird, he's crotchety, he's all those things and I love him!"
Lawrence had told Vanity Fair in Sept. 2014 that she was "in love with" David, "and I have been for a really long time."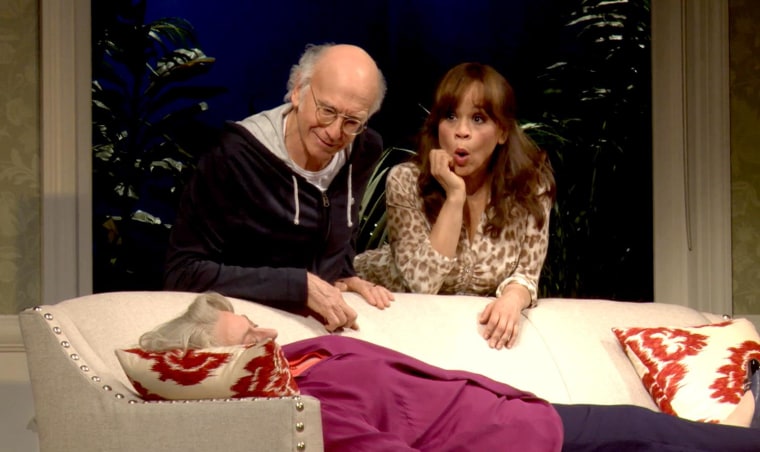 Perez wasn't as quick to be won over by the 67-year-old funnyman, however. "Sorry Larry ... but when I first heard [what Lawrence said], I was like, 'Are you kidding?'"
Her attitude changed quickly once they began rehearsals. "Now that I'm working with him ... I'm getting those same sensations that Jennifer Lawrence is having.... He's a man who knows who he is, and that's powerful and that's attractive.... He's a teddy bear. He's sweet, and he's kind, and he's generous and he doesn't even want [you] to know that," she said.
Still, she must have had some inkling of the magic that was to come — when she got the call letting her know she'd secured the role in the play, she had a very Rosie Perez reaction: "I started screaming my head off!"
"A Fish in the Dark" is currently in previews, and opens officially on March 5.