Here come the Conners!
ABC released a new teaser for its upcoming "Roseanne" spinoff, "The Conners," on Tuesday.
The 30-second clip, set against the backdrop of the song "Life Is a Highway," makes no mention of Roseanne Barr, choosing instead to open with a voice-over that says, "There's one thing on everyone's mind" right before Jackie, played by Laurie Metcalf, laments in a very messy kitchen that "there's no place for the corn holders."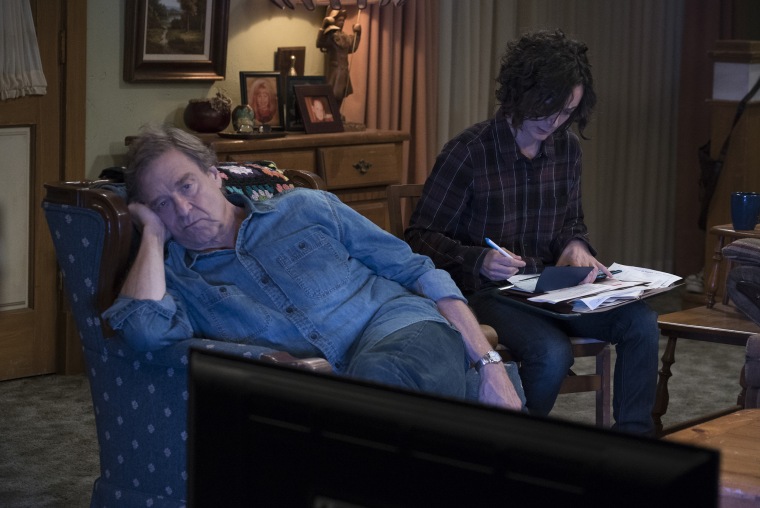 The voice-over then says that's not it; rather, we want to know, "What's next for the Conners?" The clip answers that question (kind of) by offering brief glimpses of what viewers can expect to see.
Then, Jackie tells Darlene, played by Sara Gilbert, "I thought we should talk about a game plan for Halloween, Thanksgiving and Christmas."
"I say we follow the Conner tradition," Darlene cheekily replies. "Spend every dime we have on Halloween and then we have nothing to be thankful for or buy gifts with."
ABC gave the green light to "The Conners" as a spinoff earlier this year after the network canceled the "Roseanne" reboot following a racially insensitive tweet by Barr. The fate of her character hasn't officially been revealed, although John Goodman, who plays Dan, has said she will be killed off.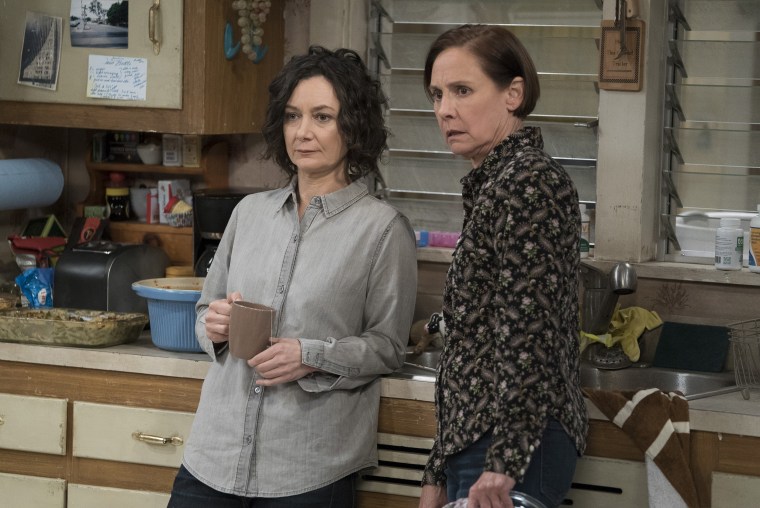 While we wait to learn about Roseanne, we do know that Juliette Lewis will be part of the cast of "The Conners," which premieres Oct. 16.