Not only will "Roseanne" fans never see season two of the show's hit revival, the original series will now be harder to catch in syndication.
Viacom is pulling the show's reruns from its Paramount Network, TV Land and CMT channels, TODAY has confirmed.
The syndication scheduling change, which follows ABC's abrupt cancellation of the popular series' recent revival, will go into effect on Wednesday.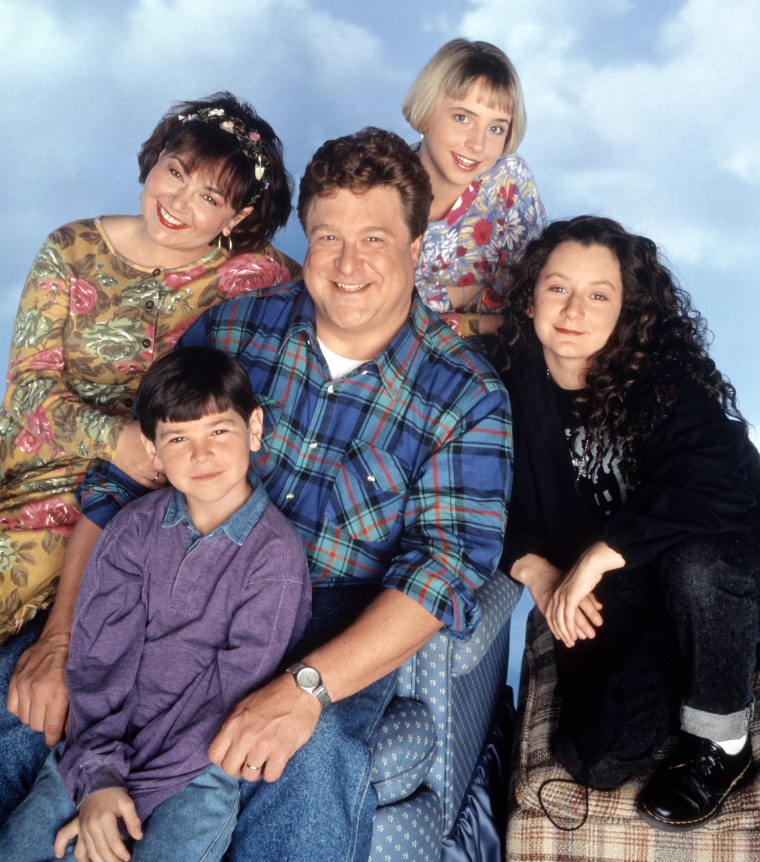 But Viacom is not alone. The Laff network also announced it has pulled reruns from its schedule.
"While we believe viewers have always distinguished the personal behavior of the actress Roseanne Barr from the television character Roseanne Conner, we are disgusted by Barr's comments this week," the network said in a statement Tuesday. "Therefore, we are removing the original 'Roseanne' series from the Laff schedule for the time being, effective immediately."
On Tuesday, ABC shelved the second season of the top-rated "Roseanne" revival after its controversial star, Roseanne Barr, tweeted — and then deleted — a racist comment about Valerie Jarrett, a former senior adviser to President Obama.
Barr, 65, tweeted that Jarrett, a black woman, was the offspring of the "Muslim Brotherhood & 'Planet of the Apes.'"
The comedian later apologized, calling her remark "a bad joke." But within hours ABC Entertainment President Channing Dungey released a statement announcing the show's cancellation.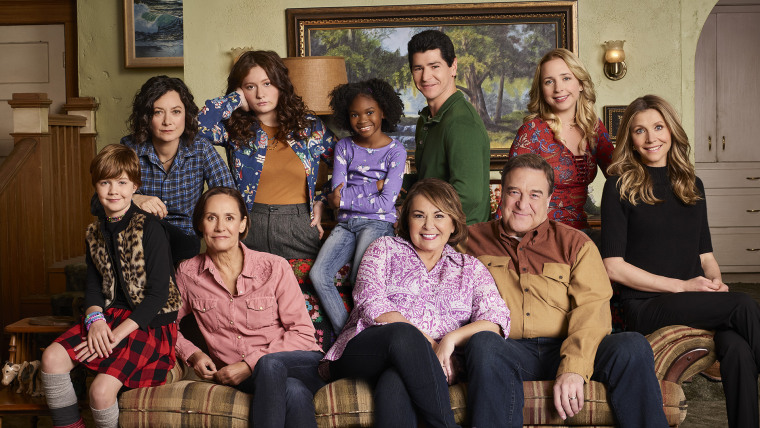 "Roseanne's Twitter statement is abhorrent, repugnant and inconsistent with our values, and we have decided to cancel her show," Dungey said.
Barr's talent agency, ICM Partners, also dropped Barr as a client after she made the remark.
The cancellation rocked the show's writers and cast members, many of whom took to Twitter to express their grief — and their disappointment in Barr.
Sara Gilbert, who plays Darlene Conner on the Emmy-winning series, tweeted that she found Barr's remark "abhorrent."
Gilbert — who's credited with spearheading its revival — further expressed her disappointment in a second tweet.
"This is incredibly sad and difficult for all of us, as we've created a show that we believe in, are proud of, and that audiences love — one that is separate and apart from the opinions and words of one cast member," she wrote.
"Roseanne" returned to television — and to record ratings — in March, after its initial run on ABC ended in 1997.