The cast of the "Roseanne" revival found themselves out of work Tuesday when ABC pulled the plug on the series following a racist tweet from the show's leading lady.
Now Roseanne Barr says she's "sick" over that — at least where two of her former co-stars are concerned.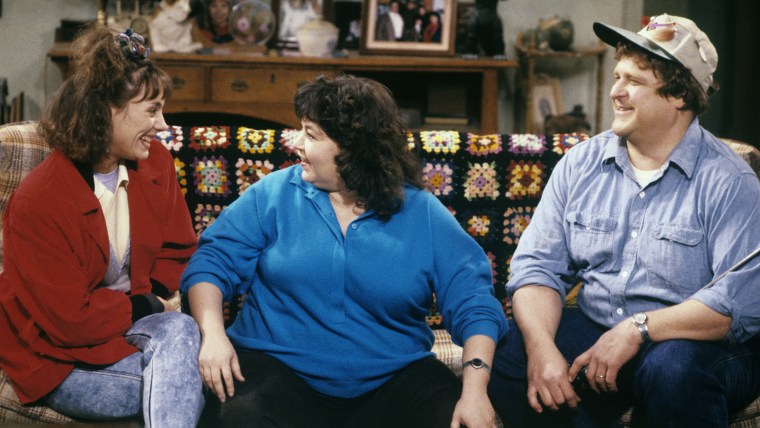 Although Barr lambasted Michael Fishman, who played her on-screen son, D.J., on Wednesday morning for throwing her "under the bus" by condemning her recent sentiments, she had far kinder words for cast members John Goodman and Laurie Metcalf Wednesday night.
"I just wish ABC had not thrown two of the greatest actors in the world out with me-Laurie and John," she wrote. "I'm so sick over this-they will never have better character actors on their network."
She's far from the only person to note that Goodman's Dan and Metcalf's Jackie still deserve a place in primetime in the wake of it all. In fact, on Tuesday, Jimmy Kimmel suggested the show should continue as "Dan," with Goodman taking the lead.
And actress-writer-producer Mindy Kaling urged Goodman and Metcalf to let her pen their next scripts — whatever they may be.
As for the stars in question, they've stayed mostly mum since the controversy and cancellation hit headlines, with the exception of a few words from Goodman.
"I would rather say nothing than to cause more trouble," the actor said when a reporter from Entertainment Tonight asked him about the controversy.
And when that same reporter went on to inquire about the possibility of him taking the top spot on a revamped version of the show, Goodman simply responded, "You've heard more than I have."