One day after Roseanne Barr's racist tweet about a former Obama aide got the "Roseanne" revival canceled by ABC, the disgraced TV star showed no signs of slowing down her Twitter rants.
Though she'd already issued a formal apology on Tuesday for her vile comment — which called Valerie Jarrett, a senior Obama adviser, the offspring of the "Muslim Brotherhood & 'Planet of the Apes" — by the next morning the controversial comedian, 65, was angry at co-stars who denounced her remark.
Barr saved her most heated exchange for her former TV son Michael Fishman, 36, accusing him of throwing her "under the bus."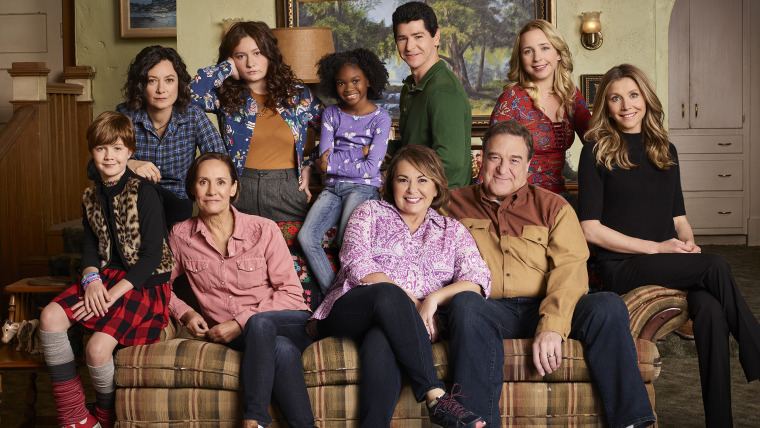 After learning the series was canceled on Tuesday, a "devastated" Fishman shared an emotional message with fans.
"Today is one of the hardest in my life," Fishman tweeted. The actor went on to "condemn" Barr's remark, and pointed out that in the "Roseanne" revival his character, D.J. Conner — who was in an interracial marriage and had a black daughter — "was designed to represent the inclusive nature of my views. To represent portions of society often marginalized."
Wednesday morning, Barr angrily responded to Fishman's message.
"I created the platform for that inclusivity and you know it. ME. You throw me under the bus. Nice!" she tweeted.
Fishman replied to Barr, agreeing she'd created the inclusive series, which was why her racist remark shocked him.
"You fought, built, and designed 'Roseanne' for inclusiveness. That is why yesterday was so out of character with the last 30 years. It was in your hands from the beginning to the end. No one can deny that," he wrote.
"Please leave me alone," Barr responded.
Earlier in the day, Barr addressed her former TV daughter Sara Gilbert's statement concerning Tuesday's fiasco, which called Barr's comments "abhorrent."
Barr retweeted 43-year-old Gilbert's remarks, adding, "Wow! Unreal."
The "Roseanne" revival was the highest rated series on broadcast television in its debut season. A second season was already in the works when news of its cancellation broke.
Syndicated reruns of the original "Roseanne" series were also dropped from multiple channels as a result of Barr's tweet, and her talent agency, ICM Partners, announced they'd dropped the star as a client.