Roseanne Barr recently went public with her dramatic weight loss, and during a Thursday visit to TODAY, the comedian revealed the secret behind her transformation.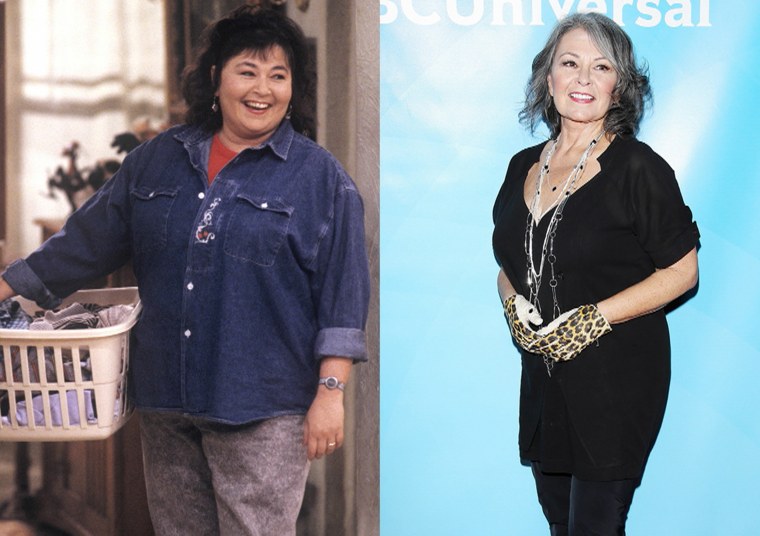 "Well, I went on a new diet," she said. "It's radical and revolutionary. It's where you eat less and move more — you know, just simple."
The former "Roseanne" star, who's often spoke openly about her struggles with weight, didn't discuss numbers on a scale. This time, her focus is firmly set on her overall health. And she plans to stick with her obviously successful approach.
"I just want to keep getting healthy and let go of excess baggage to carry around, so I'm lighter on my feet and in my life," she said of her ongoing goal.
Her fans are cheering her on all the way.
But Barr's healthy lifestyle and the support she's garnered aren't the only things that have her excited. Her work as a judge on the current season of "Last Comic Standing" has renewed her interest in returning to her stand-up comedy roots.
"It takes me back," she said of seeing new comics hit the stage on the show. "It's kind of reigniting my excitement and desire. ... It makes me want to do it again."
So while fans might have the chance to see her delivering her humor behind the mic again someday soon, they don't have to wait long to see her on the small screen. "Last Comic Standing" airs Thursdays at 10 p.m. on NBC.
Follow Ree Hines on Google+.