"Roseanne" is gone, but "The Conners" are back.
Tuesday night saw the return of one of prime-time TV's favorite families, and with it, came with one big reveal — fans finally learned the fate of Roseanne Conner.
Spoiler alert!
The family matriarch has died. As rumored prior to the new series premiere, she died of an accidental opioid overdose.
And not surprisingly, the always-outspoken Roseanne Barr had something to say about that.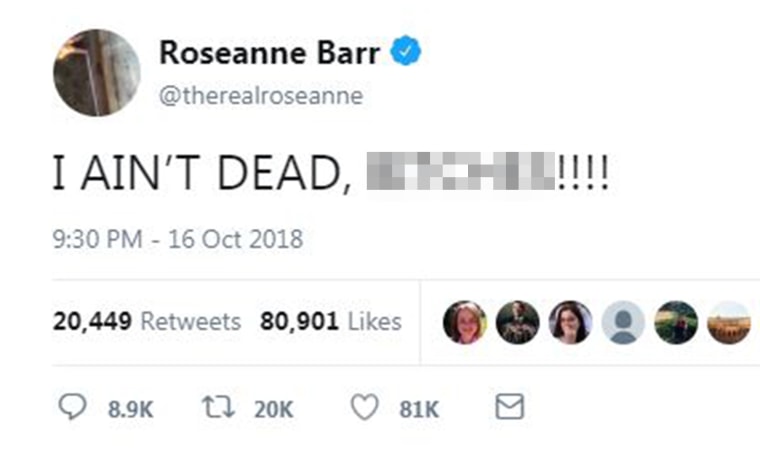 Her first comment was short and to the point: "I AIN'T DEAD, B------!!!!"
Of course, though Barr didn't choose that outcome for her on-screen alter ego and no longer has a part alongside her former castmates, she did play a role in getting there.
It was a racist tweet from the "Roseanne" leading lady that led to the revival series' cancellation. Later, Barr agreed to allow "The Conners" to go on without her.
But in a post-show statement, one released in conjunction with longtime friend Rabbi Shmuley Boteach, she made it clear that she did not agree with how her exit was handled.
"While we wish the very best for the cast and production crew of The Conners, all of whom are deeply dedicated to their craft and were Roseanne's cherished colleagues, we regret that ABC chose to cancel Roseanne by killing off the Roseanne Conner character," the statement read. "That it was done through an opioid overdose lent an unnecessary grim and morbid dimension to an otherwise happy family show."
The fact that Roseanne Connor was killed off wasn't exactly a surprise. John Goodman, who played Barr's husband on "Roseanne," said as much back in August.
Days after that news came out, Barr vowed to remain neutral about it all.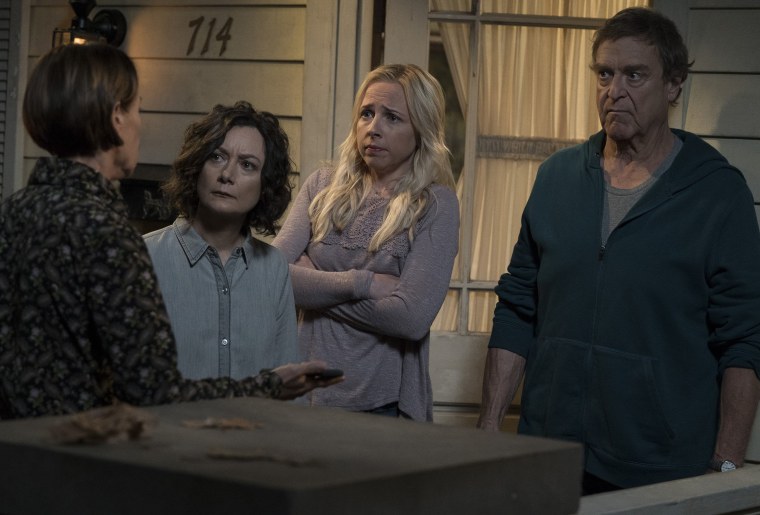 "I'm not going to curse it or bless it. I'm staying neutral," she announced on Boteach's "Promised Land" podcast. "That's what I do. I'm staying away from it. Not wishing bad on anyone, and I don't wish good for my enemies. I don't."
But when rumors suggested the manner of death would involve an overdose, she called it was an "insult."
"It wasn't enough to just do what they did to me," she said at the time. "They had to so cruelly insult the people who loved that family and that show."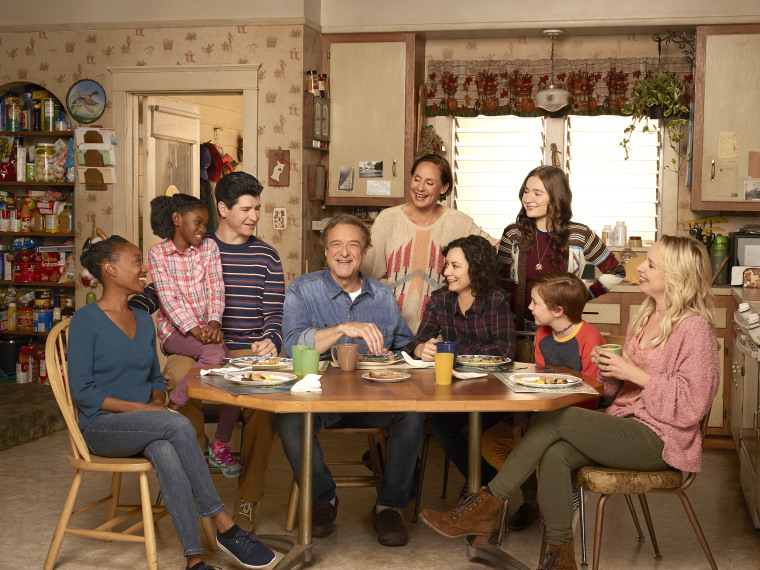 Over the summer, the cast of the new show released a joint statement of their own about continuing on without the woman whose life and comedy inspired the original series.
"We have received a tremendous amount of support from fans of our show, and it's clear that these characters not only have a place in our hearts, but in the hearts and homes of our audience," the statement said.
"We are so happy to have the opportunity to return with the cast and crew to continue to share those stories through love and laughter."