It's a debate that's been raging ever since the most heartbreaking scene from "Titanic" first played in theaters back in 1997: Did Jack really have to die?
Some, including astrophysicist Neil deGrasse Tyson, believe Jack could have just hopped up on that floating door and survived alongside Rose. While others, like the film's director and writer James Cameron, say Jack was doomed no matter what.
But none of that matters now because star Kate Winslet has found a fix for the "Titanic" dilemma.
Now Jack lives! Or at least the version of Jack that Stephen Colbert played on Thursday night's "Late Show."
Winslet stopped by to answer some questions in honor of the film's 20th anniversary, and after offering up a few fun facts — for instance, it was Cameron who really drew her like one of his "French girls" for that memorable sketch scene — she and the host turned the talk to Jack's sad send off.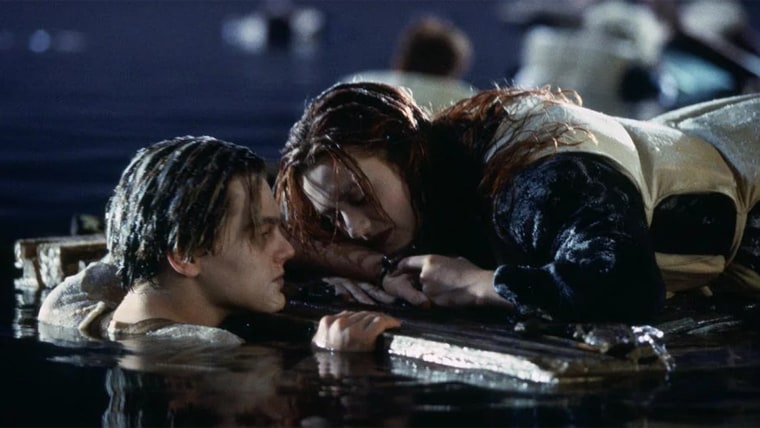 "In the famous line, you say, 'I'll never let you go, Jack.' But you do!" he pointed out.
Winslet didn't argue. "I lie," she said. "I fully lie, and I hold my hand up. I let him go."
But she added, "He should have just tried harder to get on that door."
And to prove just how simple it would have been, they reenacted the scene then and there.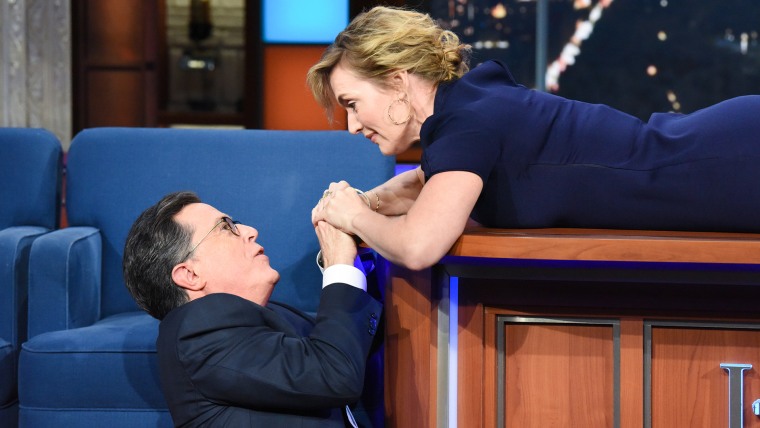 "Promise me this, Rose..." Colbert began. "You'll let me get up on that door with you."
And this time, all it took was a scoot.
"Come on, darling!" she called out to him. "There's room for two."