For Rory Feek, watching video footage he'd gathered over the years of his wife, Joey, for a new documentary was like receiving a special gift.
"When Joey passed away in March and we came home to our farm, I couldn't remember my wife healthy," Feek told Savannah Guthrie in an interview Tuesday about his new film, "To Joey, With Love."
"All those years of marriage and all that life that she had, until I started going through the footage and then I saw her come back to life. I was able, in making the film, to watch her life happen in real time again. It was amazing."
Joey Feek died on March 4 after spending several years battling cervical cancer. She spent her final months in hospice care at her family's Indiana farm.
Rory later returned home with their 2-year-old daughter to the couple's farm in Tennessee, where Joey was laid to rest.
RELATED: Joey Feek dies at 40 after cancer battle: 'She is in heaven'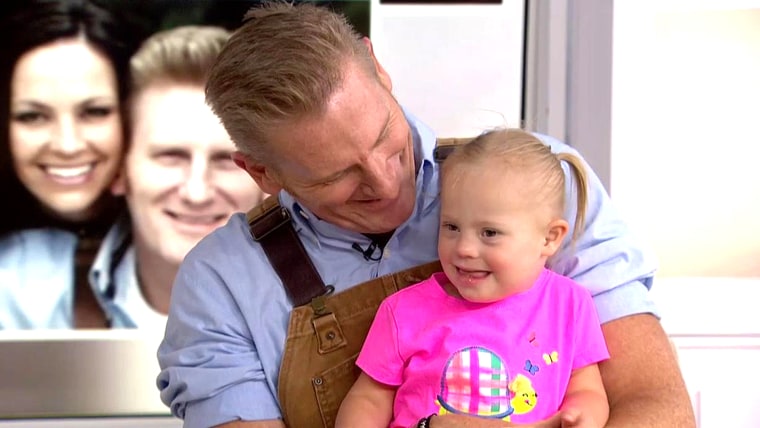 Rory Feek chronicled his wife's story through posts on social media and on his blog, This Life I Live, all of which attracted millions of readers. He said he couldn't put a finger exactly on why so many people responded deeply to his story.
"I think maybe, like me, they rarely get to see a beautiful love story, even if it's tragic," he said. "Sometimes the most beautiful things happen in the midst of tragedy and they get to see it because we've shared it, and I'm in awe of it and I can see why it would matter to them."
RELATED: Rory Feek on his first Father's Day without Joey: 'So wish' she was here
Feek's documentary, "To Joey, With Love," which will be released on Sept. 20, records the emotional journey he and his wife began after they took a break from their musical duo, Joey+Rory, in 2014 to have a baby.
Their daughter, Indiana, was born shortly before Joey was diagnosed with cervical cancer.
Indiana, who has Down syndrome, is now attending a Nashville school designed for students with special needs. Her dad said she was "learning more and more every day."
"She's so happy, and she's a blessing also, not only for Joey, while Joey was here, but for me, now that Joey's not," he said.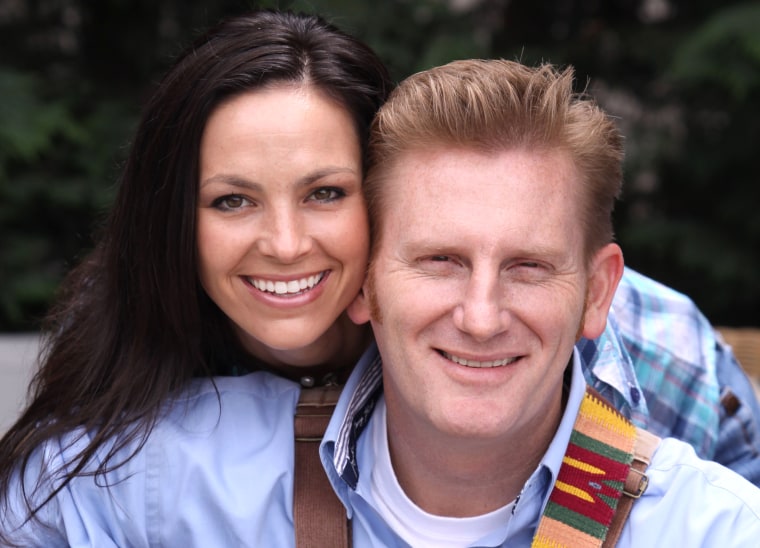 RELATED: Rory Feek pens heartbreaking love letter to Joey: 'Happy Anniversary my love'
Feek said it's been comforting to be back on the Tennessee farm he and Joey shared and where she was buried in a cemetery about 100 yards behind their home.
"We can sit on our back porch and sort of feel her there and she's not far away to watch life happen so it's pretty special to be there," he said.
Indiana made a special appearance later on when Rory sat down with Kathie Lee Gifford and Hoda Kotb.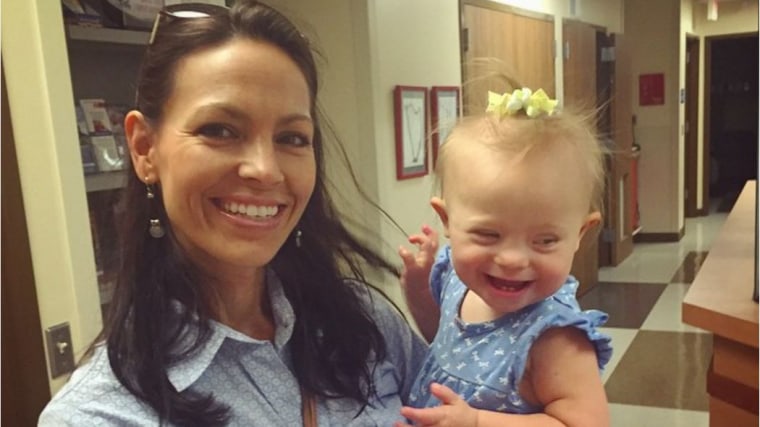 Feek described his wife as "an extraordinary ordinary woman" and explained how the documentary came about.
Initially, he decided to start shooting footage after he and Joey moved to their farm to simplify their lives and start a family.
But their story took a turn after they learned their daughter had Down syndrome and Joey had cancer.
"The story just kept turning and I kept pushing record. And as time went on, I never knew what or why I was recording. It just felt important," he said.
"And then after Joey passed away, I started to realize why."
Follow Eun Kyung Kim on Twitter or Facebook.