It's been almost a year since country singer-songwriter Joey Feek died of cancer, but when her husband and onstage partner, Rory, speaks about her now, he often does so in the present tense.
During a Tuesday morning visit to TODAY, the recent Grammy winner explained the simple reason for that: "I think it's because she's so present in my life."
"I didn't know how I would feel (after she died), but I feel her everywhere I go," he explained. "I feel the choices that she made, I feel the strength that she had and the love that she has for me and our family."
And he feels thankful that their love ever had a chance at all.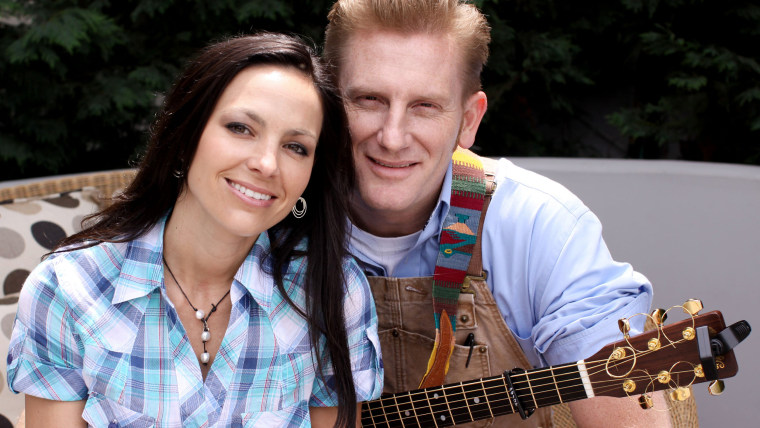 RELATED: 'This is to my wife': Rory Feek gives emotional speech after Grammy win
"As amazing as our love story is and has become over the years, all great stories have a beginning and ours was tough, like everyone else's," he told TODAY's Matt Lauer. "We were different. She didn't want to be a mother, and I had two little girls that I was raising on my own. .. And I didn't want to be married to someone who wanted to be a singer."
So they turned to faith, rather than reason.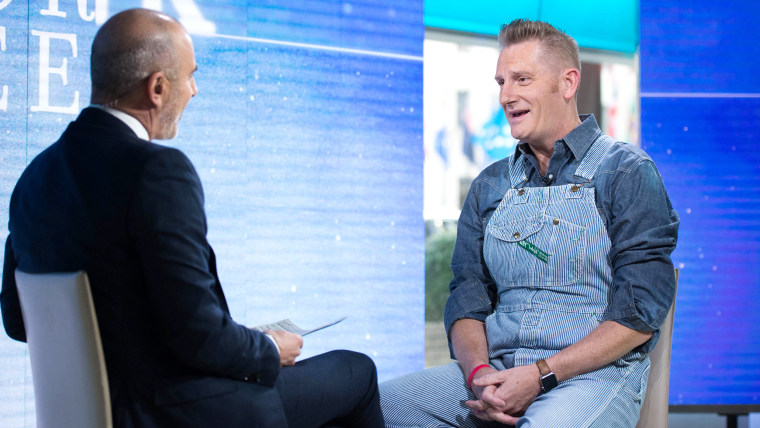 "Those were pretty big obstacles, but we believed we were meant to be together," Rory recalled. At the time he thought, "'Ok, I'm not going to get my way, she's not going to get her way.'"
But they both felt certain there was another way for them.
RELATED: Rory Feek: 'I don't feel one ounce less married or less committed to Joey'
"In the end, God had a different plan," he said. "Not only did we get to have an amazing marriage, but he turned it into a music career together, and a story that's been shared with lots of other folks."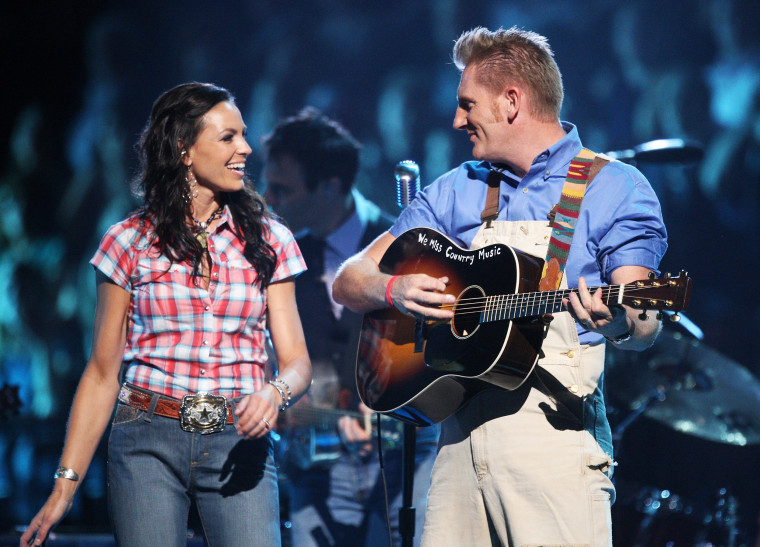 That's the lesson that Rory takes from their love story — and the one he shares in his new book, "This Life I Live" — that faith transforms.
"Sometimes faith can change everything," he insisted. "Just faith in something greater than what you lived before. It doesn't matter where you came from. I'm an unlikely person to be part of an amazing love story. I hope that's an encouragement to others."
RELATED: Rory Feek saw his wife, Joey, 'come back to life' while making documentary
Now, despite his loss, Rory is looking ahead. Not to a life without his wife, but to one with her — in a different way.
"I see an amazing journey that God has in store for all of us, for my children and I, and Joey's going to be part of it," he said. "He's still going to be giving us a great story. It's going to be different."
Follow Ree Hines on Twitter.