The McConaughey name in Hollywood usually comes attached to just one person: Oscar-winner Matthew, who earned his award in 2014 for "Dallas Buyers Club."
But his brother, Rooster McConaughey, is about to expand that spotlight with a new CNBC reality show called "West Texas Investors Club" that's being described as like "Shark Tank," but with boots not suits.
Carrying a beer and sitting alongside his co-host Butch Gilliam, McConaughey chatted with TODAY's Savannah Guthrie and noted that his brother gave him one bit of advice about stepping into the entertainment world.
"He said, 'Man, just be you,'" reported McConaughey. "That's the only thing he's ever said: 'Be you.'"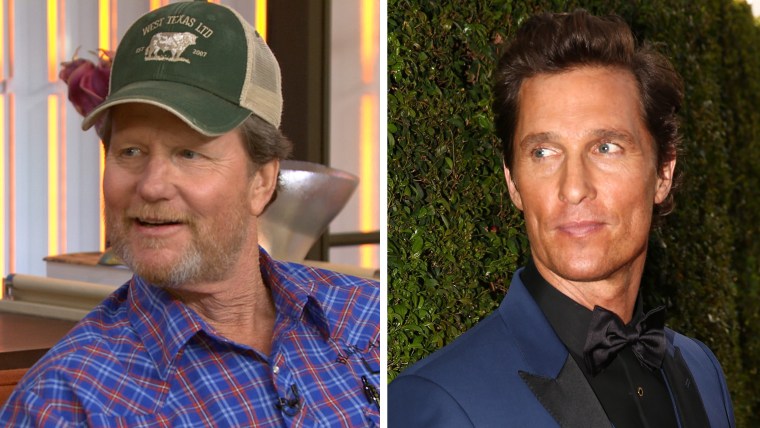 Of course, it's not like they're in daily contact. Noted McConaughey, "The last time I saw him he was in Thailand in a pit with a bunch of cobras, and I haven't heard from him since." He paused and grinned. "We're gettin' a little worried."
We're going to assume that was for a new role the actor is playing, and not a new hobby!
"West Texas Investors Club" airs on Tuesdays at 10 p.m. ET on CNBC.